Petcube Review – A surprisingly fun and creepy way to spy on your pets
Petcube is an interactive pet camera that lets you watch, talk to and play with your pets from your smartphone when you're away from home.
I recently adopted two cats and I have to say, one of the hardest parts of being a pet owner is saying goodbye. Not in a morbid sense, but more of like "hey, I'm leaving for a couple of hours, please don't rip up all my shit" type of way. As fluffy and adorable as they are, they're little hell raisers.
Alright, I got that out of my system now.
In all seriousness, though, the hardest thing about leaving your home is knowing your pet(s) are going spend most of the day by themselves. It's hard to think that, especially when they're consumed by your presence every second you're around them. And that's not a bad thing!
So to help me keep an eye on my cats while I'm away from home, Petcube set me over their interactive Wi-Fi pet camera to take for a test drive. At first, I thought the whole idea was silly, but I would soon realize this is a life-saver, not only for my cats but for myself too. Here's the only kicker: don't let anyone see you talking to your pets through your phone because they'll think you're crazy. Let's dive in.
First Impressions – It's as if Apple had a hand in designing this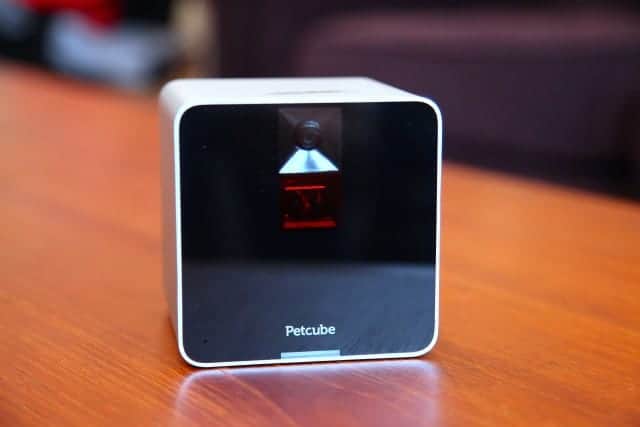 On the outside, Petcube has a gorgeous design. I mean, at the end of the day it's a cube (it doesn't get any simpler than that), but I really like the brushed aluminum surface and curved corners. In the end, it looks really well-built. This is something I would expect to see out of an expensive home security system, not a pet camera. But hey, who says our pets don't deserve the finer things in life.
Here's everything that comes in the box: 
Meet Therabody's All-New TheraFace Mask
TheraFace Mask is a breakthrough FDA-cleared LED skincare mask with added tension-relieving vibration therapy. Clinically proven results include firmer, smoother, healthier-looking skin with a visible reduction in fine lines, wrinkles, and uneven tone in as little as 8 weeks
Petcube Camera
US-plug Power Adaptor
Power Cord
Quick Start Guide
Setting up Petcube was fairly easy. Simply plug it in, wait for the yellow light (which means it's ready to be connected), and download the Petcube app, which is available on Android and iOS.  From there, all you have left to do is register for the app and sync your Petcube to the app and it's good to go.
I had a couple of issues getting Petcube to stay connected. I had a couple of instances where I had to reconnect the device a couple of times to keep it working. Not sure if it was a problem with my Wi-Fi or not, but I can imagine this could be troublesome for some users. Although with these slight hiccups, Petcube stays connected majority of the time.
Using my Petcube was surprisingly fun, but it got weird for my wife
Ok, I'm not going to lie, I had a lot of fun using this the first couple of days. I couldn't stop using it even if you put a gun to my head. The idea of being able to watch, talk, and play with my cats remotely from anywhere in the world blew my mind. Unfortunately for my wife, she got tired of the whole thing really quick.
Some people don't understand the love owners have for their pets. My wife and her family are some of those people. There were times where I had to sneak away just to get a glimpse at my phone without being ridiculed by my wife and her sister. Was I being too overbearing? Probably, but this is the point!
Anyways, enough of my personal rumblings. When it comes to using Petcube, it works exactly like it's advertised. You watch your pets, listen and talk to them, drive them crazy with the built-in laser pointer, and share their antics via the apps social media platform. You can even share them across your personal social following as well.
The only negative things I have to say about the Petcube's performance is the video quality. If the camera is placed in a well-lit room, you'll have no problems with your video quality. However, if it's in a room with poor lighting, then you'll have some serious issues watching your pets. Also, I noticed anytime you spoke into the device, a series of shrilling echoes blasts through your home, which in the end, can scare your pets. so proceed with caution.
Final Verdict – it's great but I can't see myself using this all the time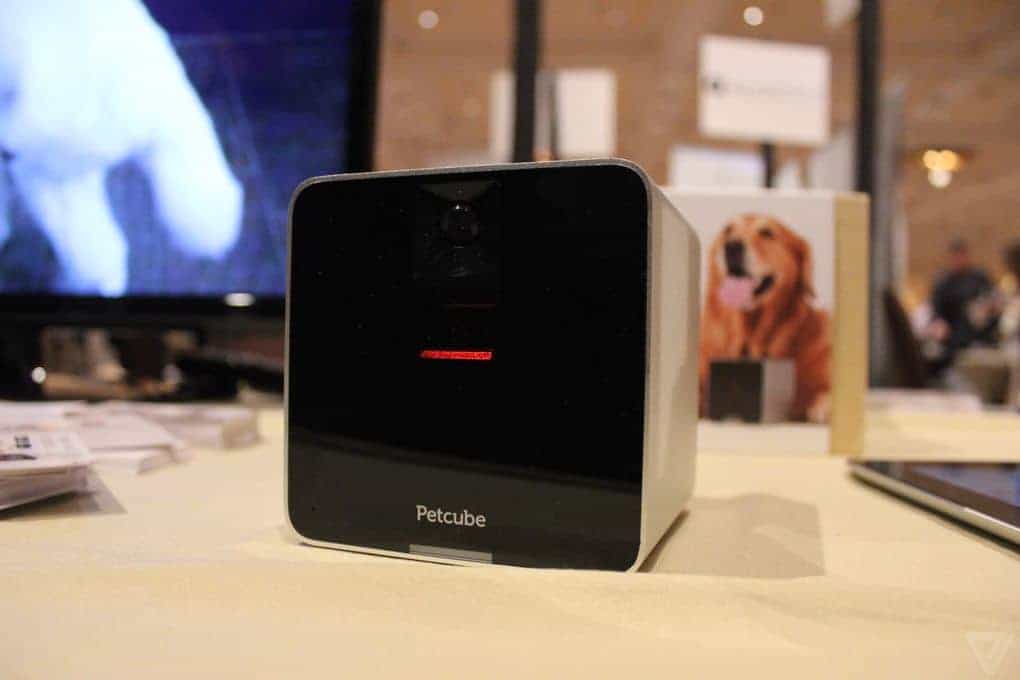 Petcube is a great product, however, I found that the novelty wore off really quick. It's not because it's bad or anything, but because I don't feel the need to watch over my cats every waking second of the day. That's not to say I'll never use it again, because who knows, I may be having a bad day and the only thing that will put a smile on my face is the idea of messing around with my cats. I think that alone is the value.
Petcube wasn't perfect for me, but it doesn't mean it won't work for you. I personally know a lot of people who would find this useful in their everyday life, but unfortunately for me, it's not something that I would rush to the store to buy.
In the end, Petcube did its job and then some. To learn more about Petcube, check out their website here. 
The Good
Really great for a dependent pet
Laser pointer works flawlessly.
Watching your pet going gaga from hearing your voice is totally worth the price of admission
The Bad
It's creepy AF, but in a good way.
If this thing takes a fall on its glass face, it's certainly breaking.
it's really light, meaning a cat or dog can easily push it off a self or whatnot.
Video quality can be poor at times, especially in a dark room.
Follow us on Flipboard, Google News, or Apple News