Renny HOME – Smartphone hub and cell phone ringer – Review
I got the chance to review the Renny Home smartphone hub. Here's my full review.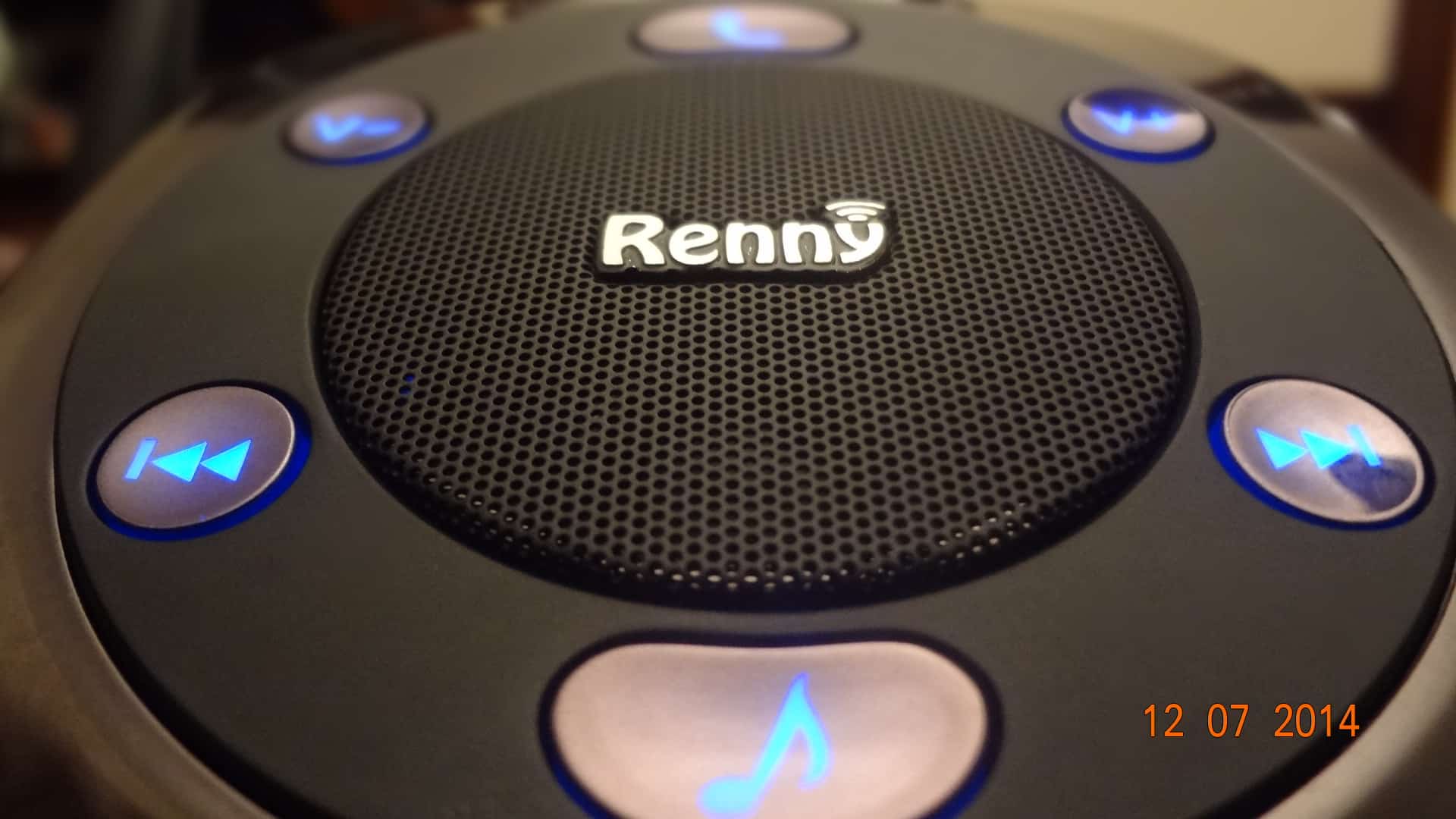 Am I the only one who doesn't like to have their phone blaring shrilling ringers every second of the day? I hope not.  I get a lot of notifications in one day, so it's only natural that I put my smartphone on vibrate. I mean, c'mon, I don't want to be the guy whose phone sounds off "All the Single Ladies" during an important meeting or a visit with the folks.
The only problem with always having your phone on vibrate or silent is that you're constantly forced to pull out your phone. And in most cases when you do look at your phone, there's always a missed call or text. It's impossible to catch them all, even when you're keeping a vigilant eye. It's not like you can feel your phone vibrating when you're washing the dishes or debating with your partner or roommate whose turn it is to take out the trash. I mean, c'mon, we're only human.
Luckily for us, there's always a technological solution, and this one comes packed in a little neat design: The Renny Home.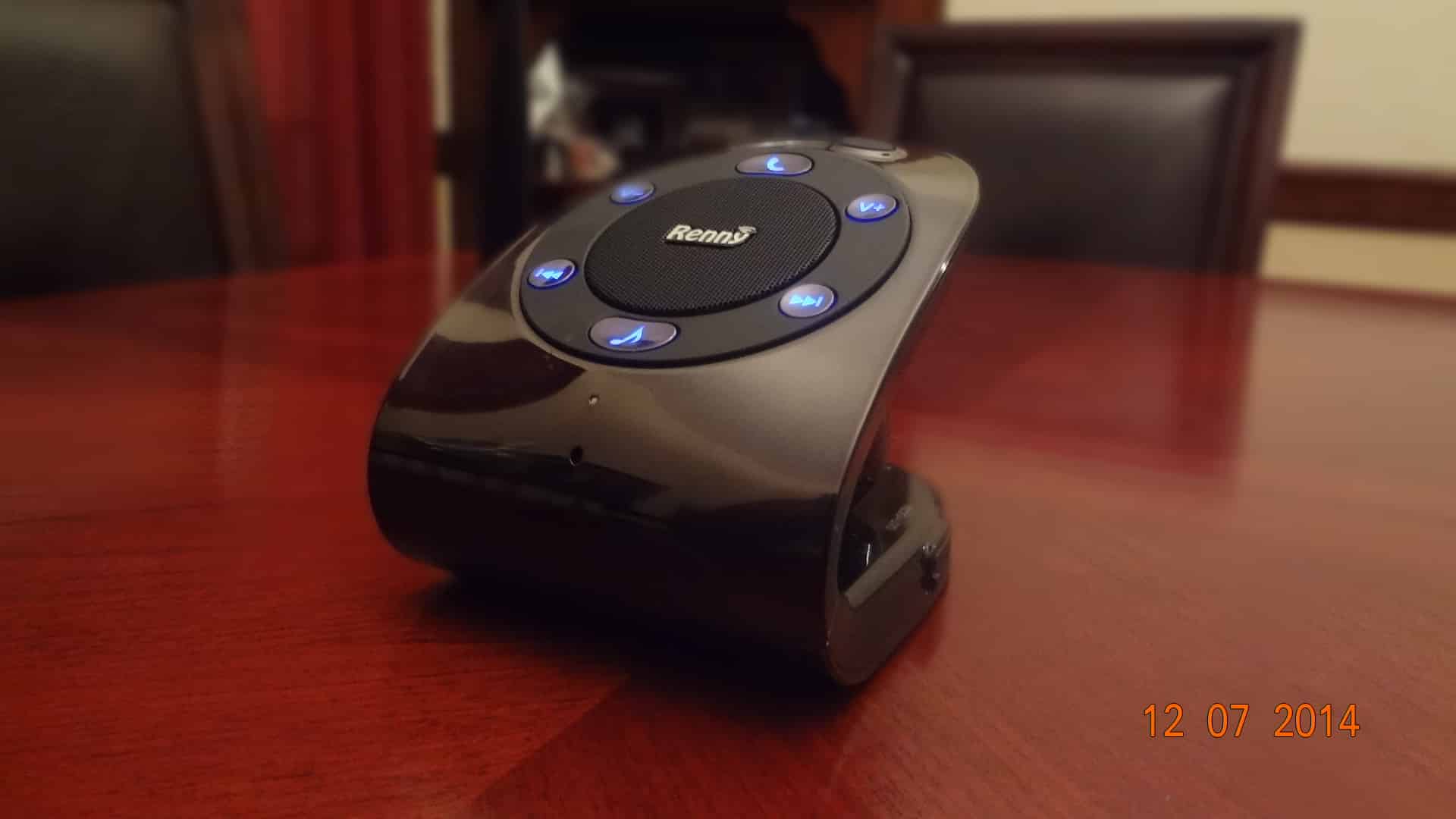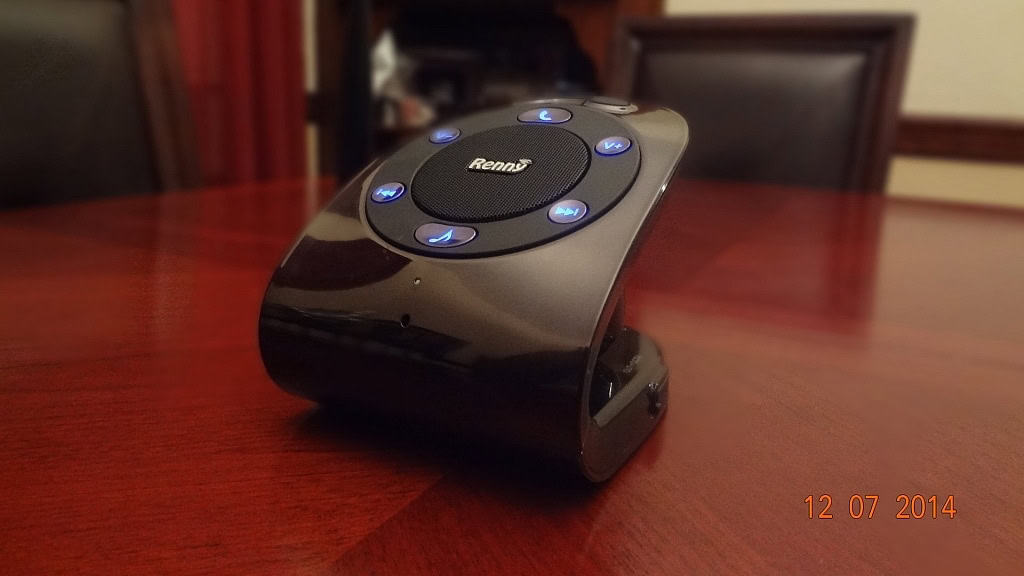 When I was asked to review the Renny Home, I just figured it to be another one of those ringer systems you could find in any Walmart clearance bin. After getting my hands on one and messing around with it for a few weeks, I can now see why it's the Rolls Royce of its class.
The Renny Home is an upgrade from its predecessor, the Renny Ringer. Essentially, at the end the end of the day, the Renny Home's job is to keep consumers from missing important phone calls at home. This feature-packed little gadget gives you the feeling of having a home phone but without the added costs from a telephone company. Connect to the Renny Home via a bluetooth connection, place it in a centralized location, and never worry about missing a phone call again.
I got the chance to play with it for a couple of weeks and here's what I think.
Meet Therabody's All-New TheraFace Mask
TheraFace Mask is a breakthrough FDA-cleared LED skincare mask with added tension-relieving vibration therapy. Clinically proven results include firmer, smoother, healthier-looking skin with a visible reduction in fine lines, wrinkles, and uneven tone in as little as 8 weeks
Setup: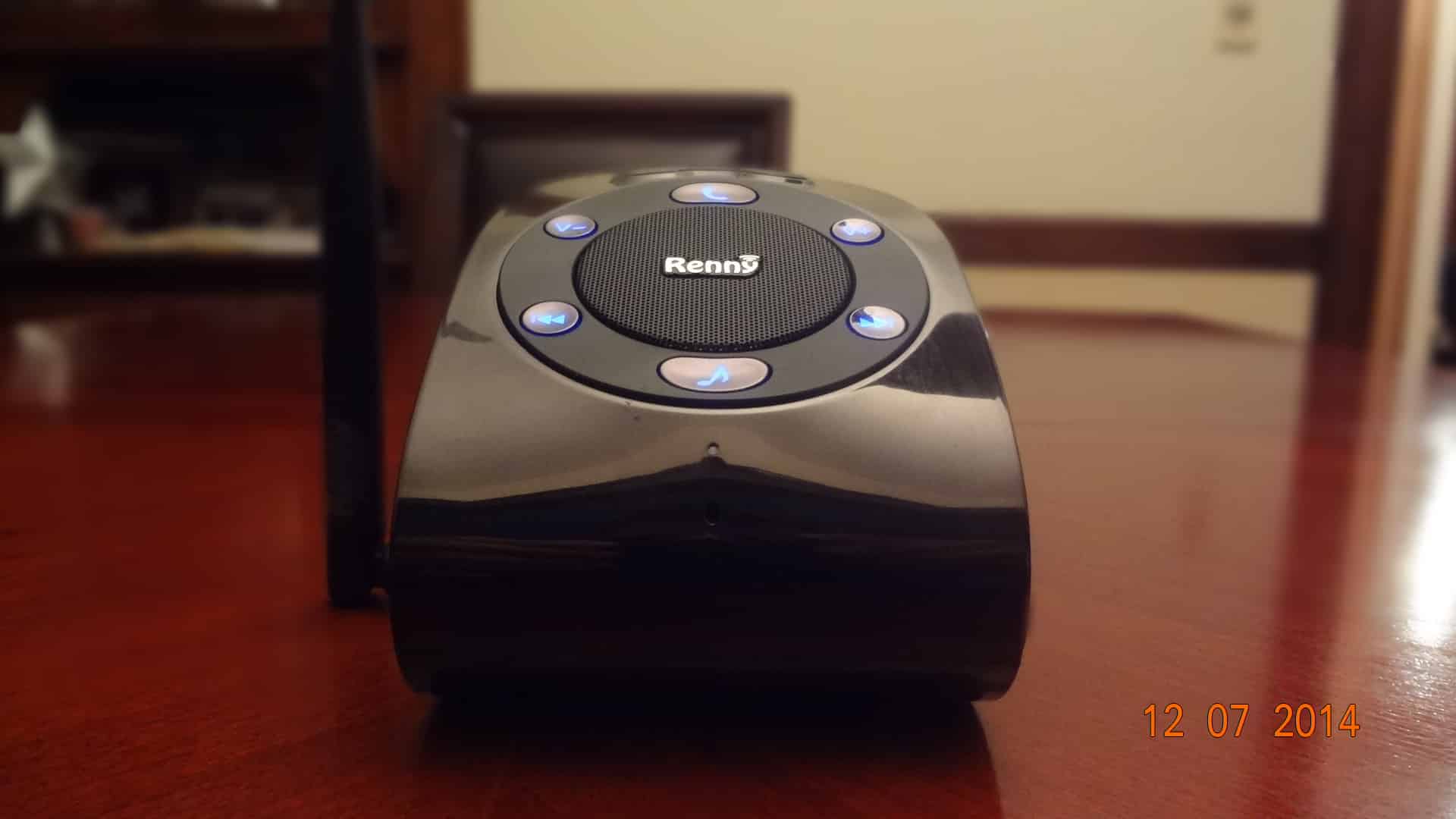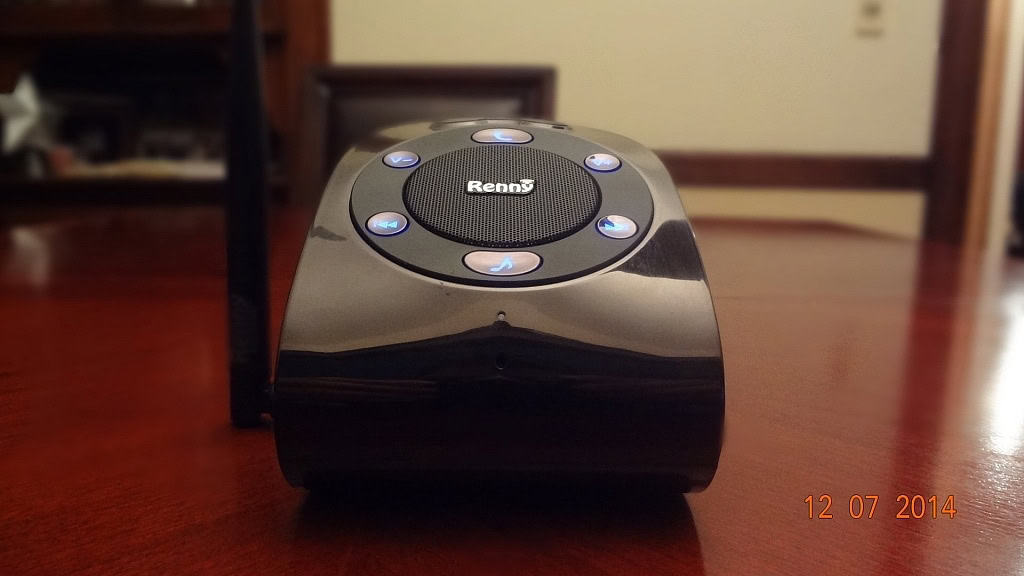 My first impression when unpacking the Renny Home from its packaging was that it was probably going to be difficult to sync with my phone. Now mind you, this is before I got a chance to look at the instructions or anything. Consider this as "judging a book by its cover."
After a quick read of the instructions and letting the Renny charge for a couple of hours, I decided to "sync up."  It was actually surprisingly simple. Since it's using bluetooth, it's just a matter of connecting your phone with Renny, which can make any tech noob feel like a pro. I was able to sync two phones in under 60 seconds. Seriously, it was that easy.
The Quick Test: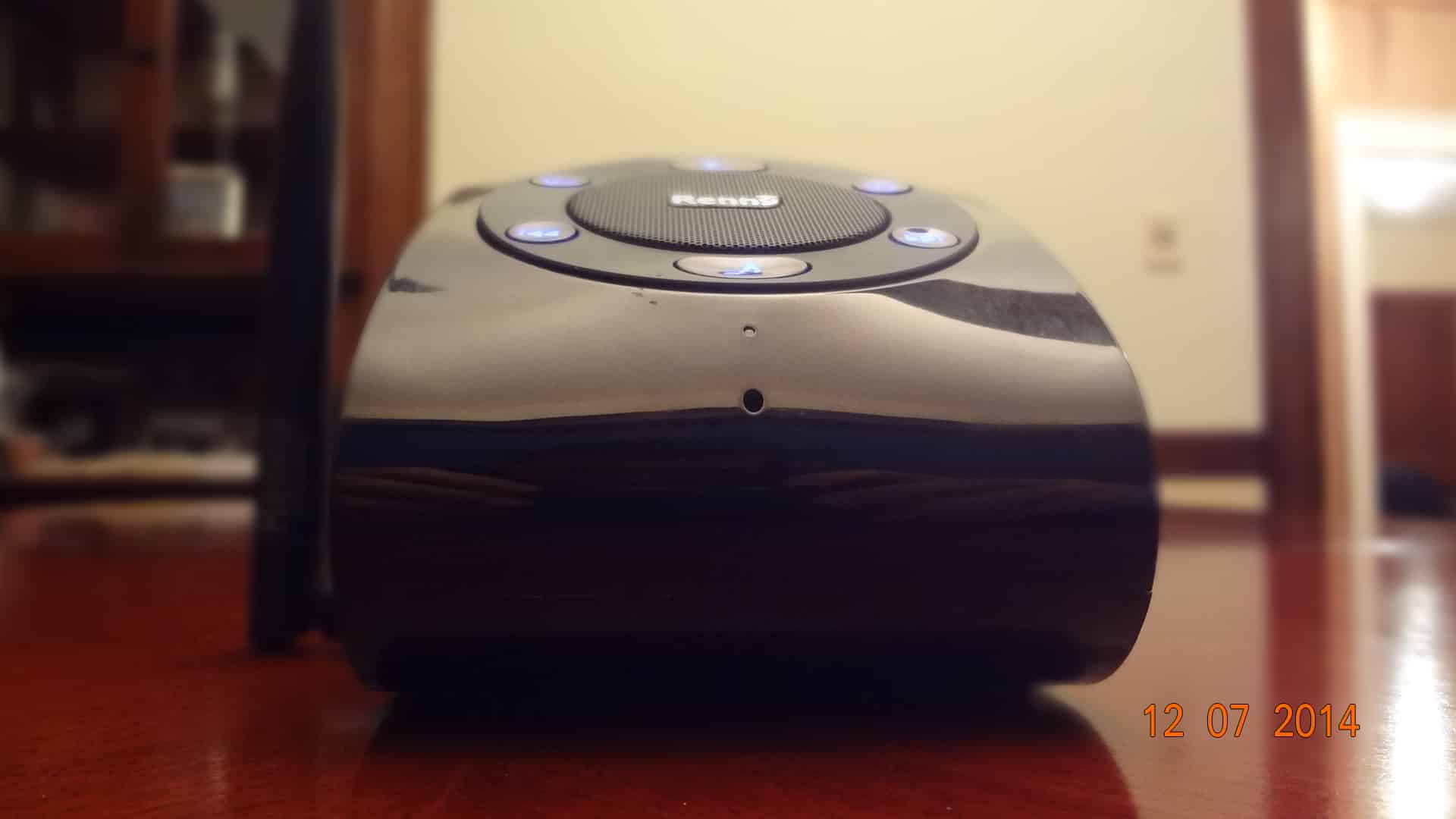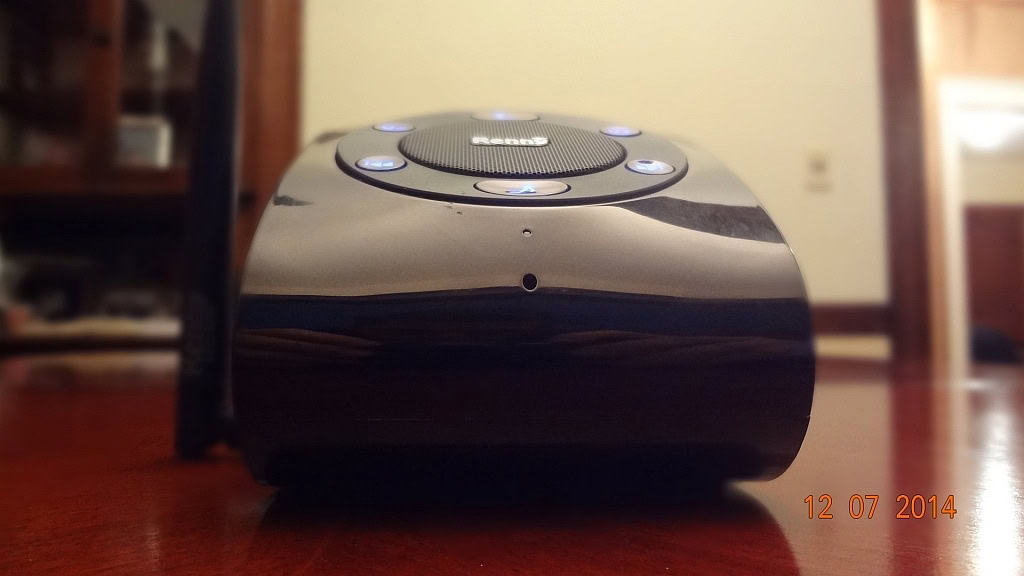 After syncing up with the Renny, I figured I would give it a quick test by playing some music. When I hit play, the music seamlessly started flowing. My immediate reaction was the quality of sound coming from this little speaker. It was good!
So naturally, being the music buff that I am, I was hypnotized and started playing a plethora of music genres, testing this speaker in every way I could. I was literally trying to find something wrong. The more I tried, the more I convinced myself that this was by far one of the best portable speakers I've tested.
To make sure it wasn't my imagination, I had my girlfriend come and check out the speaker for herself. She shared the same reaction, even going further to mention that she was impressed that the sound traveled and carried throughout the house on a low volume setting.
So it seems I'm not the only one on this.
My everyday life with the Renny Home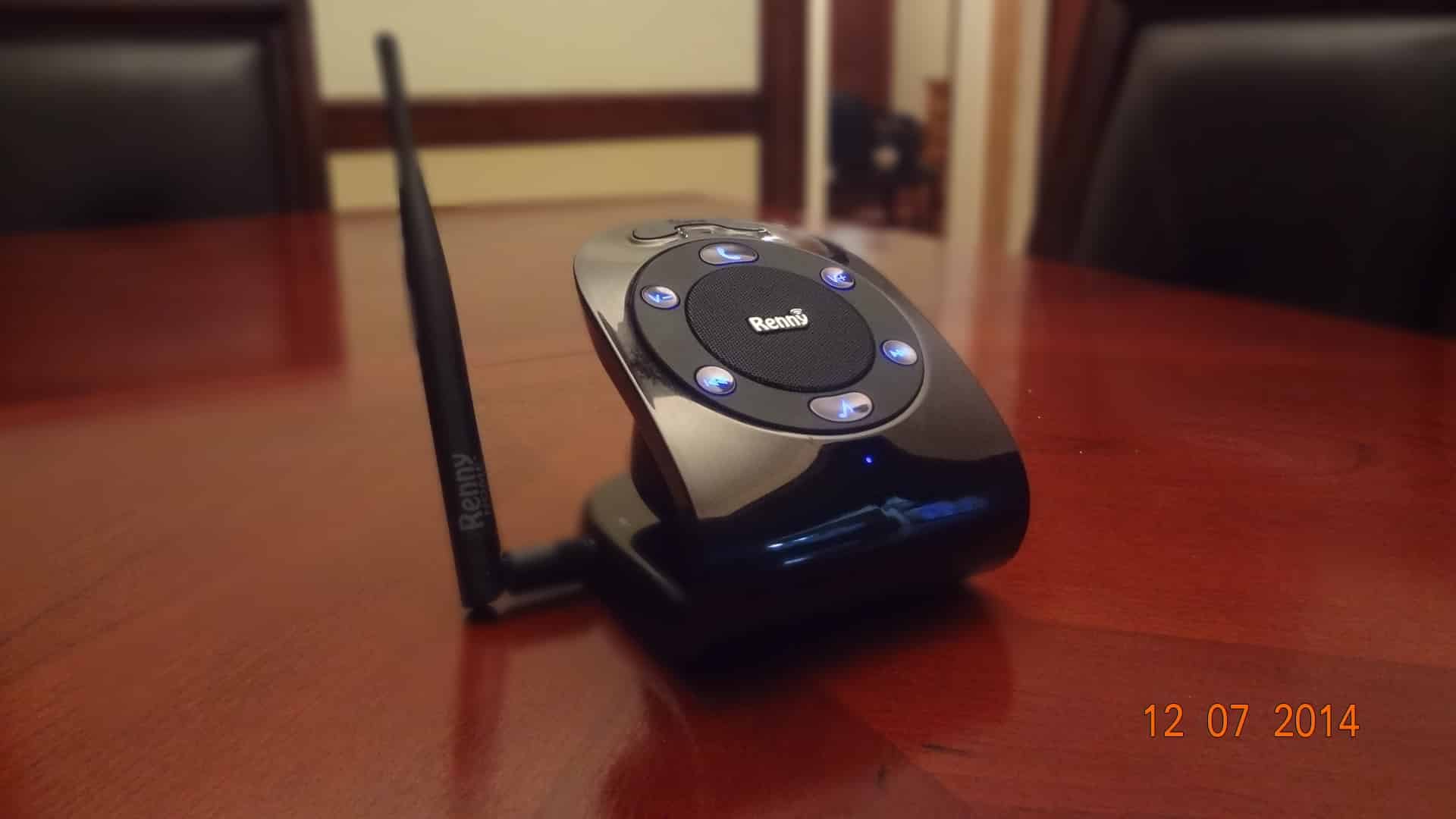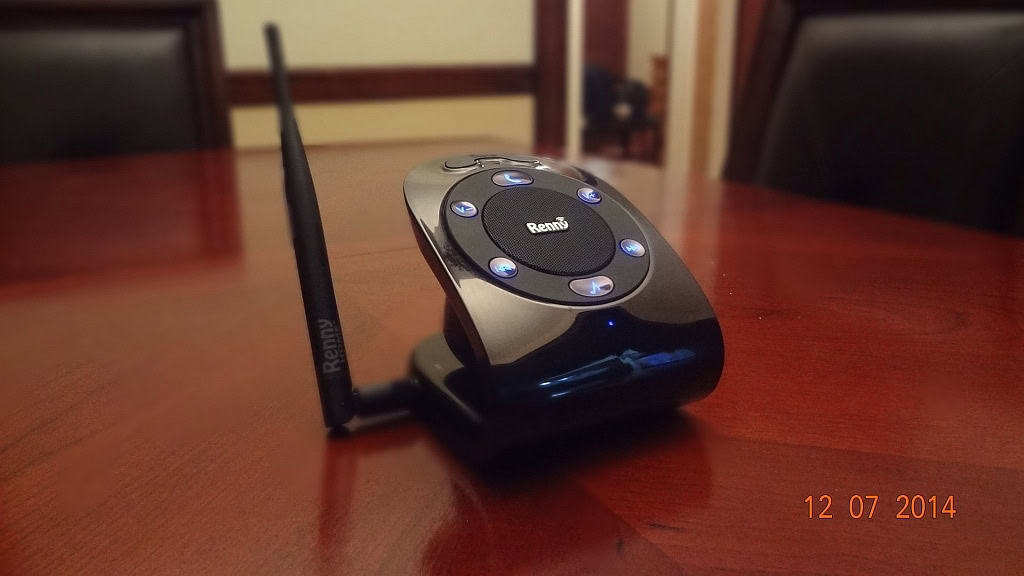 Remember when I mentioned earlier that I like to keep my phone on vibrate? Well, I do it because I don't want to annoy my fellow humans by having my phone initiate a death siren every time someone favorites my tweet or likes one of my Facebook posts. I do it for you people.
So one of my concerns in reviewing the Renny Home was that even with my phone on vibrate, the Renny Home would just make things annoying.
I was wrong.
Turns out, you can place it on a setting where it just rings whenever your phone rings, and that's it. However, you have to sacrifice the music player when this setting is turned on.
Keeping Renny in a central location is key. I kept right in the middle of my apartment, this way I could hear it ring from any room. Another reason this is clutch is whenever your phone rings, instead of panicking and looking all over the house for your phone, you can just answer the call right on Renny, regardless of where your phone is.
Coming from someone who can never find his phone when he really needs it, you can imagine I used this feature a lot.
Conclusion: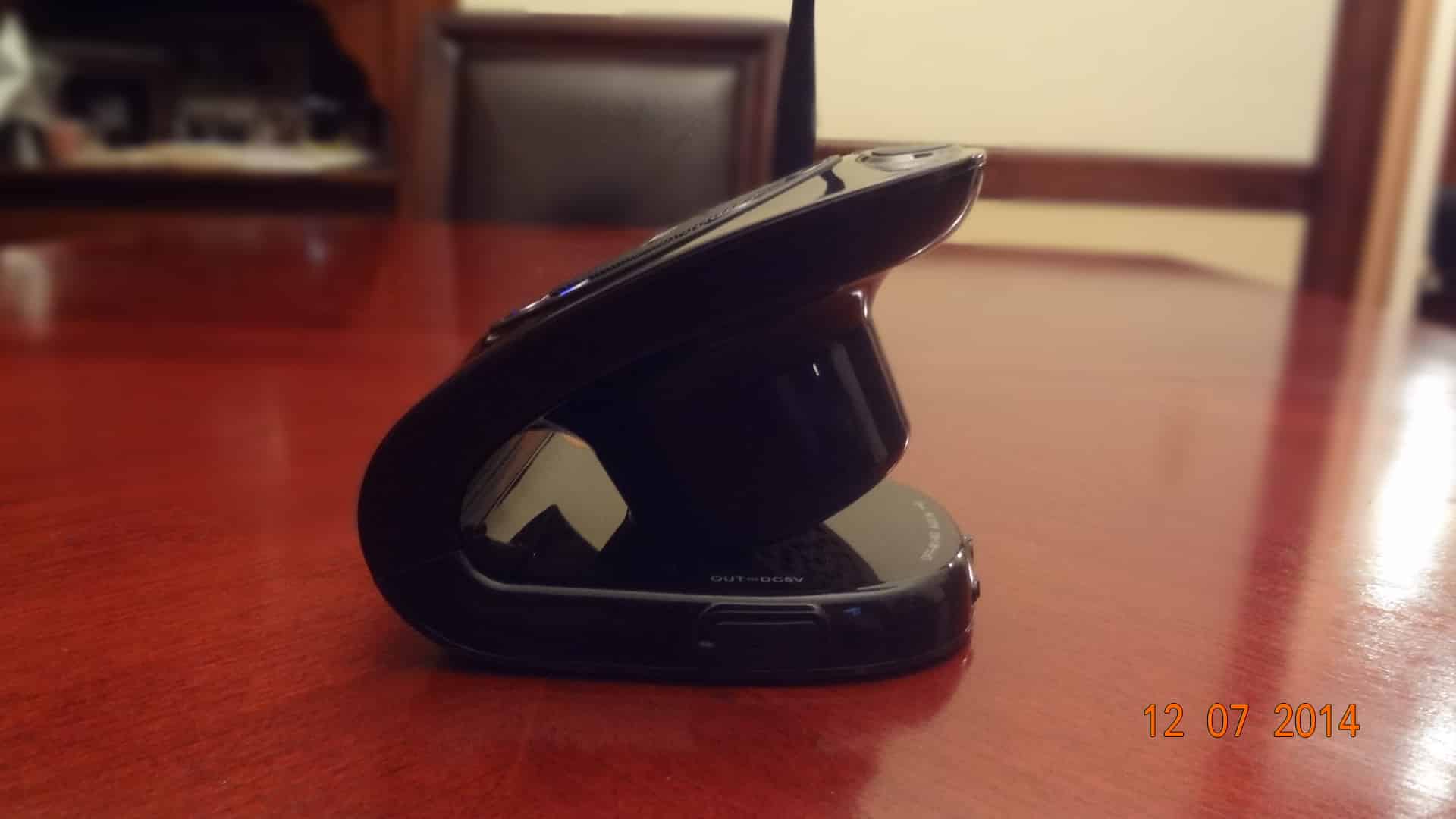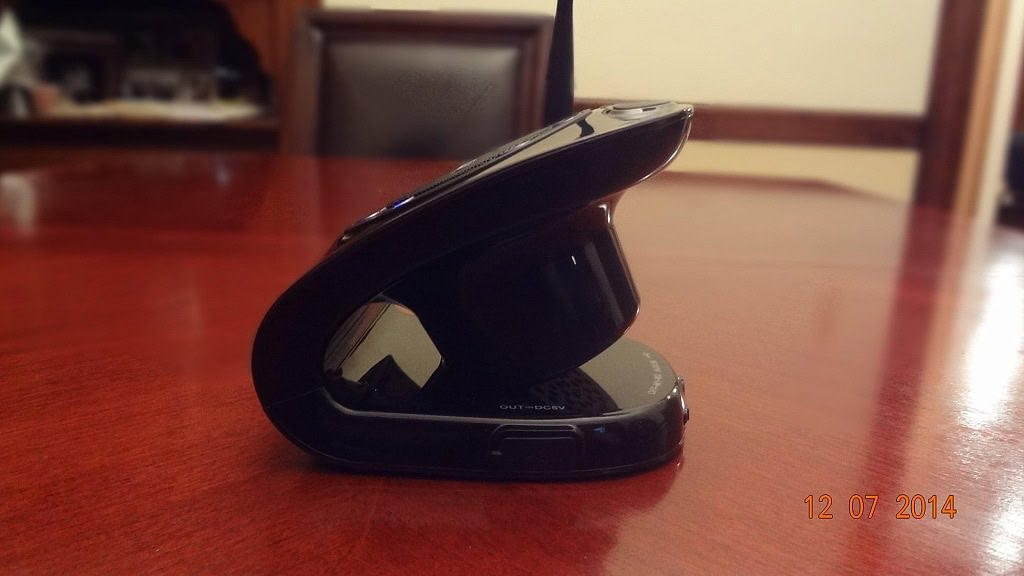 I really like it. Although I reverted back to my old ways by keeping my phone on vibrate and silent from any notifications, whether it be from my phone or Renny, I still use it as a music speaker for my phone. It's to the point where I'm using Renny every day for this feature alone.
Again, I'm floored by the sound quality that this little speaker packs, which is something that is rarely mentioned in any of Renny's advertising.
Would I recommend it? I sure would, and for the price of $139, you can't go wrong. Plus, during the holidays, this would make a great gift!
Follow us on Flipboard, Google News, or Apple News