Houzz app review – winner of the "Best App" award at the Google Play Awards
When Google gives you an award for your app, then you know it has to be something good.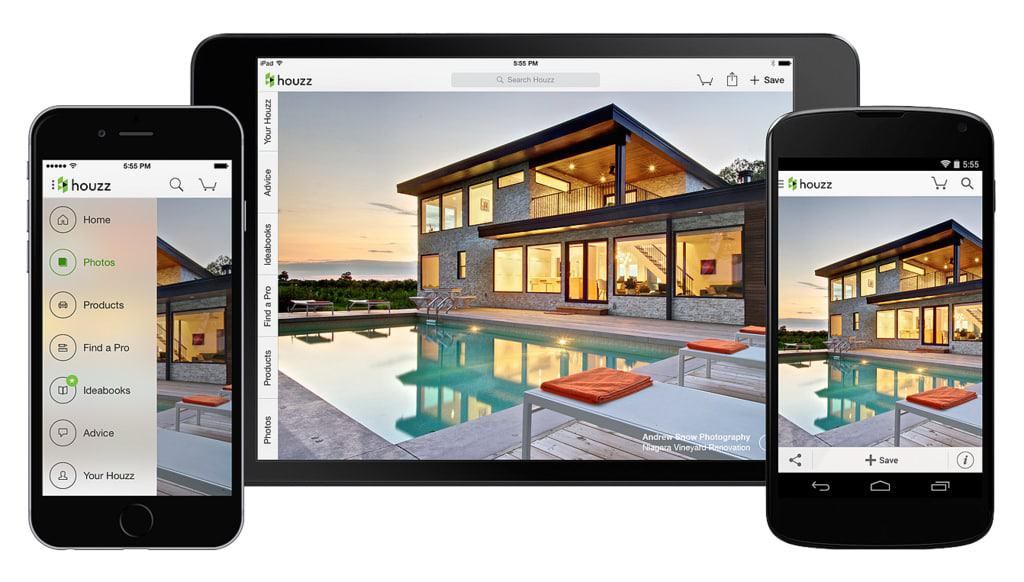 When Google gives you an award for your app, then you know it has to be something good.
---
The Google Play awards were a brand new feature at this year's Google I/O event. Google has always done a great job of talking about apps that stand out, or highlighting them on one of their infamous "best of" lists.
This is the first time they've actually handed out awards for app design across all categories. Their main prize was for the best overall app, which is similar to the "best picture" category of the academy awards. It doesn't matter whether it's a comedy or drama, it's just the best movie of the year.
This year's winner, the first winner ever, was for the Houzz app. Let's take a look at what's good, and why you should download this app right now.
What's Great
Without a doubt the number one feature is the ability to take objects from the Houzz store, and place them in a photo.
You can either take a photo of a room or garden yourself, or use any of the photos that pop up in Houzz every day. Once you select the photo, you're able to draw notes on it, add measurements, and place furniture, lamps, brickwork, garden boxes and more. It's pretty cool, and works really well. The objects aren't 3D though, so you're limited to how you can position them.
Being an app from Houzz, you'd expect great pictures and stories – and these are front and center in the app. From the moment you open the app, you'll be confronted with pictures in every section, which really plays off their strengths.
Being able to find inspiration easily from the Android app is a welcome addition to anyone's app drawer. If you're used to using Houzz on the web, you'll find everything you need fairly accessible in the app.
The app organization is also very good. The menus are clear and simple. The user experience is very natural – a lot of swiping to get you around the various menus and pictures. Nothing really feels unnatural about it.
Advertising and Sponsorship
Houzz obviously makes a good amount of money on their sponsorship and advertising deals. Between the "pro" listings and boosted photos, you may be a little weary of how much this gets injected into the app.
Many of the most popular apps fail to handle ad revenue correctly. Houzz doesn't miss a beat here. They have an entire find-a-pro section in the app, so they didn't need to cram it onto your screen in unwanted places. This is done really well. Searching for pros in your area was a breeze.
Sponsored posts are also clearly labelled. They seemed to be of high-quality as well. The photos blended in well with your regular Houzz stream. We may have just got lucky with our time on the app, but if not, they did a great job.
Final Impressions
Overall, the Houzz app deserved the award. It is clearly doing some new things that make it stand out.
It's easy to fall in love with a couch that you can see in the actual room you want to put it in. An excellent move by Houzz to make it this simple.
The app doesn't bug you for account info when you download it – which means it's usable right away. Definitely worth a test drive.
Give it a shot. You'll probably think it deserves an award too.
Follow us on Flipboard, Google News, or Apple News