Review: QuickDraw 300 DLX – A surprisingly efficient triple-action vaporizer pen
The QuickDraw 300 DLX is a 3 way pen system that's able to vaporize herbs, concentrates and e-juice. I got a chance to review it, here's what we think.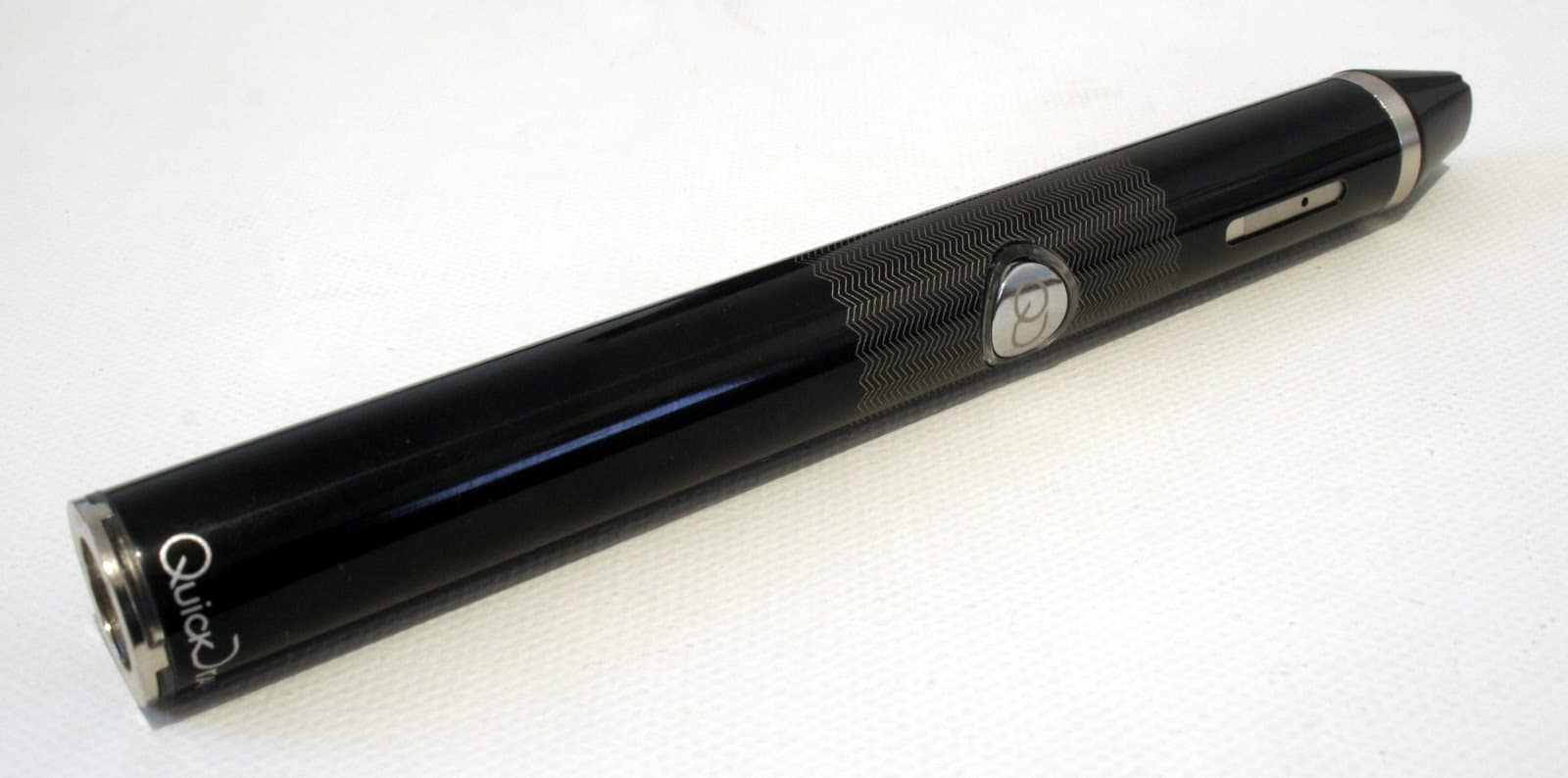 The QuickDraw 300 DLX vaporizer is a triple-action pen system for herbs, concentrates, and any e-juice or nicotine. You can pretty much throw anything its way. Like many before its kind, I've had numerous negative experiences with these so-called "Swiss Army knives" of vaporizers, so I'll admit to some bias: I was expecting an aggravating experience.
Surprisingly, after a few weeks tinkering with the QuickDraw, my outlook changed. I actually ended up liking this little sucker. It features a smart-cartridge system, an insanely effective battery, and an interface that's simple to use.
In the Box:
QuickDraw 300 DLX
1 Dry herb cartridge
1 Liquid cartridge
1 Extract cartridge
USB charging cable
Wall adapter
Tool kit
First Impressions
It's apparent the people behind QuickDraw applied some serious TLC to its packaging. It has that designer feel – as if it stepped out of the window at Gucci.
The Smart Cartridges:
Each cartridge serves its own purpose: One for herbs, one for concentrates, and one for e-juice or nicotine. The contact pins read a magnetic imprint for each different type, so the battery knows exactly how much power each system needs. This feature alone separates QuickDraw from similar options on the market – in fact, I believe this is why others have failed.
Let's see how all the different cartridges stack up: 
Herb Cartridge:
One thing you'll notice immediately after opening the herb cartridge is the absence of an atomizer coil. However, the chamber is small: You'll find it a challenge when packing herbs in this tight and cramped space. Just be sure to not overfill it, or you'll find yourself having issues putting the mouthpiece back in place.
Herbal mode operates differently from the other cartridges, and it's a plus. With other devices, you essentially hold down a button and some form of mediocre vape appears. However, the QuickDraw works like a traditional portable vaporizer, in the sense that you have to let it heat up to an ideal temperature before taking a draw.
To my surprise, it worked remarkably well. I can't stress that enough. The first couple of hits were all flavor, and only started to taste a little burnt near the end.
Concentrate Cartridge: 
When it comes to vaping concentrates out of these sorts of devices, they essentially all have the same functionality. In QuickDraw's case, I wasn't disappointed, but I wasn't blown away either.
E-Juice/Nicotine Cartridge:
I'm not really much of an e-cig guy, but when I loaded up the cartridge, I found that I was able to produce some major vape clouds. Being a smoker, it's kind of hard to steer me away from the real thing, but when I was using the e-juice for a couple of days, I was able to resist the urge to smoke a real cigarette, to a certain extent. Would I put down the pack for the QuickDraw? Probably not, but it's a great alternative when I can't smoke in public.
Charging System & Battery:
The device's battery holds up fairly well. I was able to get through a day's worth of vaping different cartridges without needing to recharge. The device also features a 'smart' battery system that can read the cartridge and adjust its power based on your substance of choice.
The charging system is impressive, too. It uses an electromagnetic lock feature to secure the charging cable. You can even use the 300 DLX while it's charging, thanks to its pass-through technology.
Final Judgement: 
Overall, I was absolutely impressed with the QuickDraw 300 DLX. It blew my expectations out of the park. If there's one pen out there that can handle multiple substances, it's most certainly the QuickDraw (especially where herbs are concerned). No other pen systems on the market offer the battery life, or the consistency when it comes to quality through all three cartridges. Bottom line: This is the only system I could confidently use when I'm on the go. No other herbal/pen combo can compete with this device, and for $149, you can't go wrong. 
The Good
Smart battery system
The Bad
Really small herbal chamber
Follow us on Flipboard, Google News, or Apple News