Sean Diddy Combs and Nicki Minaj are on fleek with Pleek, the new photo messaging app
Pleek: The new picture messaging app, allows users to react with photos and videos while acquiring a strong A- list celebrity following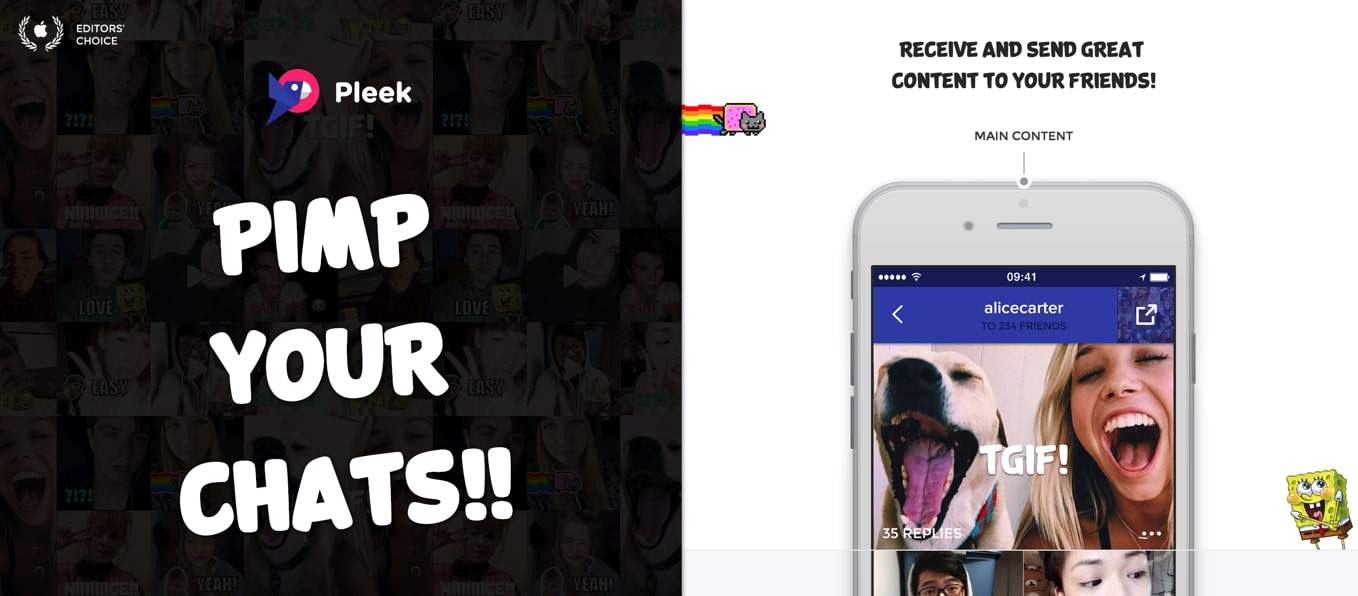 "Fleek," a word that's been sweeping the nation like wildfire has made its way into the app world. Ready for it? Pleek, it's a new photo messaging app recently launched on Android and iOS, that lets users communicate in a group setting through images, videos, and captions. It's essentially another way to pimp out your chats.
To start, users just have to take photo or video. This is where the fun begins. From there, friends are able to respond with videos, images, or memes. You can even add text overlays with custom font over photos or videos to give your response its own style. Users can even create a collage of all the replies they received and share them via social media.
In a recent statement about the apps launch, Rémi Bardoux, Pleek's co-founder had this to say:
"For years, people were only able to comment on their friends pictures and videos with text and likes. With Pleek, we wanted to build a place where you can react directly in the form of picture"
Some of Pleek's other features include:
Overlay Stickers – Include a sticker of Bieber, Grumpy Cat, Obama and more
Add Text – Write text on top of their pictures before sending
Record Videos – Record a video up to 12 seconds
Group Chat – Start chat threads with friends and followers
Push Notifications – Receive notifications when there's a new Pleek in a thread
"Like" – "Like" the reaction a friend has sent
GIF Creation – Create GIFs of images and easily share with friends
This isn't an easy space to for Pleek for to compete in. When asked how they differentiate themselves from Snapchat, a company spokesperson had this to share:
"Snapchat doesn't allow group messaging, or group replies. You can't comment, or reply to "Snapchat Stories", and you don't have any data. On Pleek, the replies you get from your friends really matters. You simply send a photo or video to start a conversation, and your friends can respond using their own images and video clips, which can be customized using text, various fonts and stickers."
Pleek is already gaining some traction with the celebrity crowd too. Some of the A-listers engaging on  the app include fashion and media mogul, Sean 'Diddy' Combs, Nicki Minaj, French soccer team captain, Karim Benzema, Snapchat sensation, Jerome Jarre and more.
The company also secured $600,000 in funding by Partech Ventures, a venture capital firm based out in San Francisco. The app is available for download on iOS and Android devices.
Follow us on Flipboard, Google News, or Apple News