See what happens when this guy sets up his grandfather with a Tinder profile
Tinder is a place for people to make connections or to get laid. See what happens when this guy sets up a Tinder profile for his 89-year-old grandfather.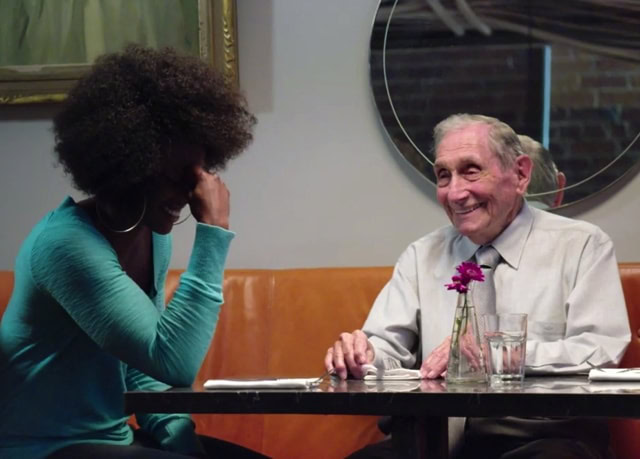 If you're like most single people these days, it's likely that you've tried the mobile dating app we all know as Tinder. For a lot of people out there it's a place to make connections, but for most, it's just another place to get laid. So what happens when an 89-year-old man sets up a profile and secures his way into a few dates?
Comical genius.
Ethan Cole, one of the guys behind YouTube channel Slow Clap convinced Joe, his 89-year-old grandfather to join Tinder (all in hopes of getting his grandson laid). When first presented with the idea, Ethan asked his grandfather if he had any idea what Tinder was. Naturally, Joe responds with what he thinks is the correct answer: "firewood." After some explaining, Joe tags along with the idea of setting up a profile showing himself as a 21-year-old filmmaker. The profile would be accompanied with a picture of Joe in his earlier days. This way, no suspicion is raised.
The experiment was a success, as they were able to secure 37 matches. According to the video, "the girls were told they would be filmed as part of a documentary "filmmaker joe" was working on." From there, 5 of the girls agreed to go along for the ride.
Check out the video below to see what happens to Joe and his 5 dates: 
Follow us on Flipboard, Google News, or Apple News