Spotify is a much better place after T. Swift pulls entire catalog from streaming service
The internet is in a uproar after the news of Taylor Swift removing her entire catalog from Spotify.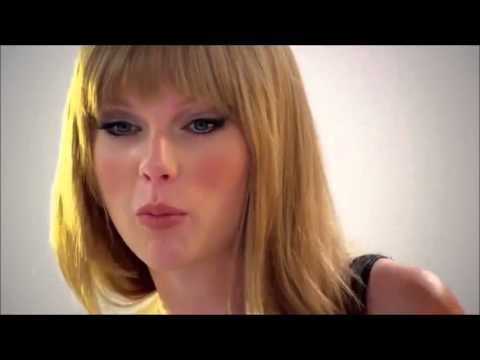 It's a pretty well-known fact these days that artists don't get paid much for having their music on Spotify, so it's no surprise to hear musicians pulling their music from streaming digital catalogs.
However, the recent news of Taylor Swift hit the streaming music community hard with a big impact. On Monday morning, Swift pulled her entire catalog off Spotify, according to a Spotify spokesperson. After refusing to put up her new album "1989" since its release last week, I guess "Team Swift" decided it would just be better to remove the entire catalog.
In my opinion, Spotify is a better place without it.
Here's what Spotify had to say about this whole ordeal in a recent blog post:
We hope she'll change her mind and join us in building a new music economy that works for everyone. We believe fans should be able to listen to music wherever and whenever they want, and that artists have an absolute right to be paid for their work and protected from piracy. That's why we pay nearly 70% of our revenue back to the music community.
Spotify users are already finding ways to cope with the news:
Wow. Taylor Swift doesn't put her album on Spotify so they make a playlist called "What To Play While Taylor's Away." pic.twitter.com/q8Y3AduiG8

— Matt Galligan (@mg) November 3, 2014
Here's How People On Twitter Are Taking The News:
Why does Taylor Swift hate, hate, hate, hate, hate, hate Spotify?

— Utku Can (@utku) November 3, 2014
https://twitter.com/kdthi/status/529274082231992320
Just cringed myself inside out at Spotify's attempt to get Taylor Swift back on their service.

— robyn (they/them pls) (@binweasel) November 3, 2014
Just as Radiohead were lauded as innovators for "pay what you want," surely Taylor Swift will be hailed for resisting the tyrrany of Spotify

— Mike Barthel (@michaelbarthel) November 3, 2014
So Taylor Swift pulled all her music from Spotify but in a PLOT TWIST she announced her 1989 world tour dates #sneakysneaky

— Taylor Trudon (@taylortrudon) November 3, 2014
I wonder if she'll write a song about this…..
Follow us on Flipboard, Google News, or Apple News