"Super size that" with your iPhone at a McDonalds drive thru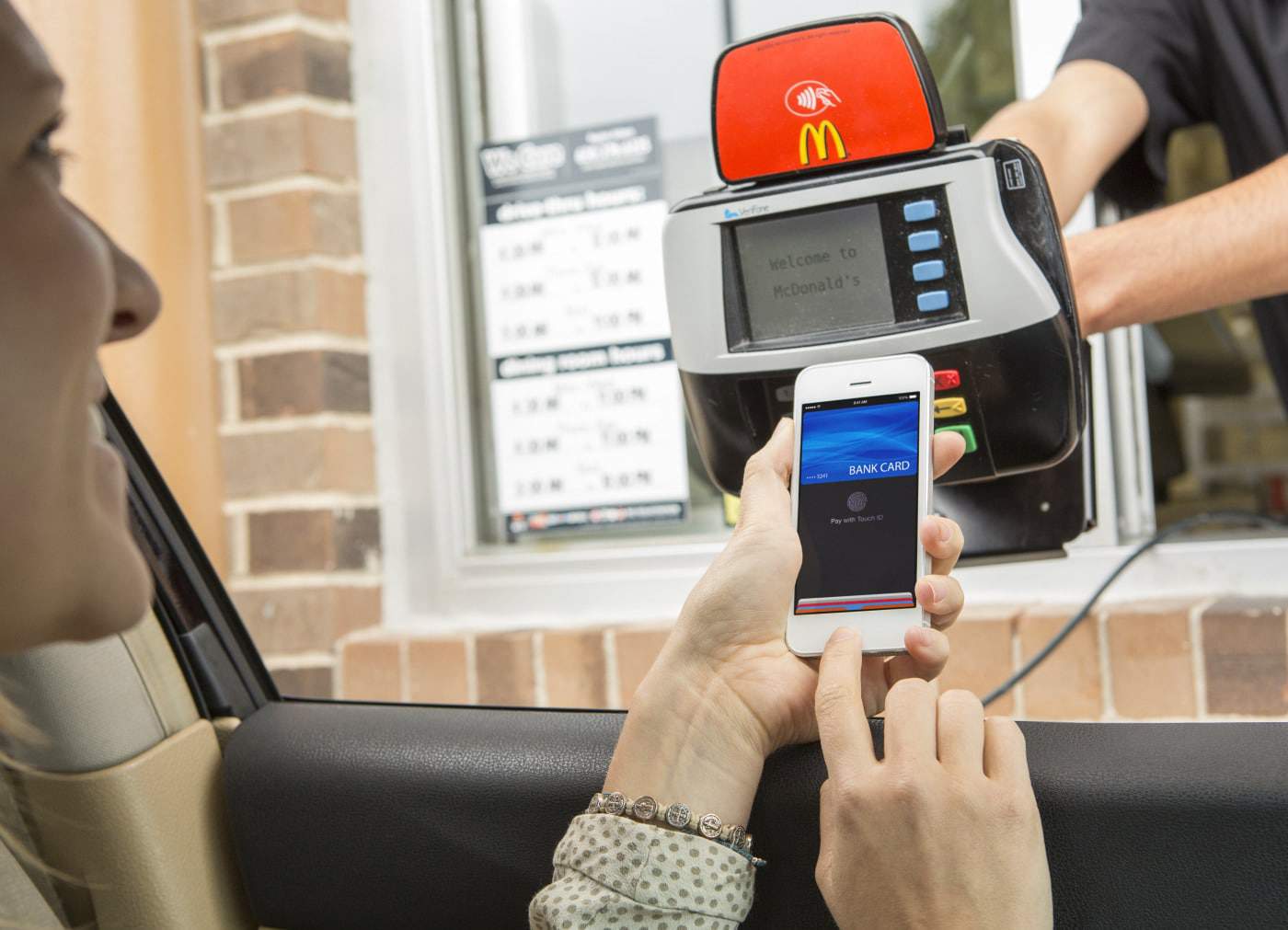 With the release of the iPhone 6 and all its goodies, one of the main thing Apple is promoting like there's no tomorrow is their Apple Pay feature. Not surprisingly, Apple announced McDonalds as one of their biggest partners to support the mobile payment system.
Here's how it's supposed work:
It's simple really: You order your favorite value meal, drive up to the window, pass your phone over the NFC receiver, and boom, you're one step closer to obesity.
A couple of questions still linger. For example, are you going to have to step out of your car? Are these devices going to attached to a wall next to the window ?
Here's how it's going to work
Luckily, Jason Del Ray of Recode had a chance to sit down with McDonalds Chief Digital Officer Atif Rafiq to clear some things up. Here's an excerpt from that interview:
Customers who want to use their new iPhone 6 or iPhone 6 Plus to pay will have to tell the drive-through cashier that they are paying with their phone. The cashier will then extend a portable payment terminal out toward the driver's-side window. The driver then can place their finger on the phone's fingerprint ID sensor, and tap or wave their phone in front of the payment device just outside their window.
Can I still pay with cash?
Personally, I find it easier paying with my credit/debit card. Instead of having to tell the cashier that I'm going to pay with my iPhone, I'll just hand him/her my debit card. The last thing I want to do is spend anymore time at McDonalds.
Follow us on Flipboard, Google News, or Apple News