Tattoodo is an app that will help you nail down your next tattoo design
If you're looking for inspiration for you next tattoo, Tattoodo is an app that will put you on the right track.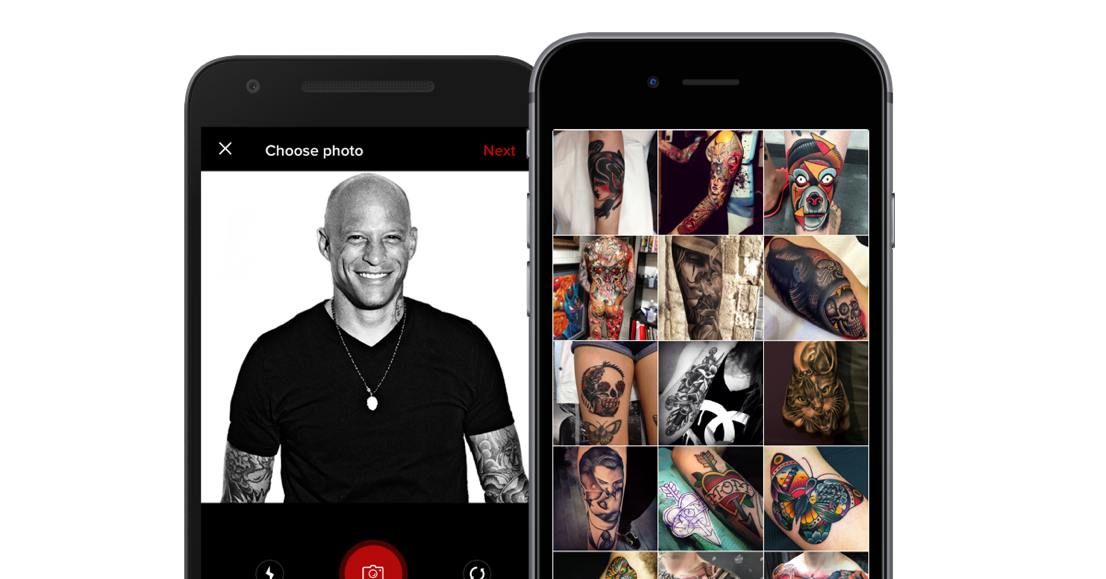 If you're looking for inspiration for your next tattoo, Tattoodo is an app that will put you on the right track.
---
One of the hardest things when it comes to getting a tattoo isn't the actual process of getting one, it's picking out what you'll want on your body for the rest of your life. Sure, you could spend hours searching Google for ideas, but ask anyone who's done that in the past, it just makes things more complicated.
This is where Tattoodo – co-founded by world-famous tattoo artist Ami James – comes into play. In short, Tattoodo is essentially an online tattoo shop with 13 million community members and counting. Users can share their ink designs with others, browse ideas through categories and tags, and even see what the pros are showcasing.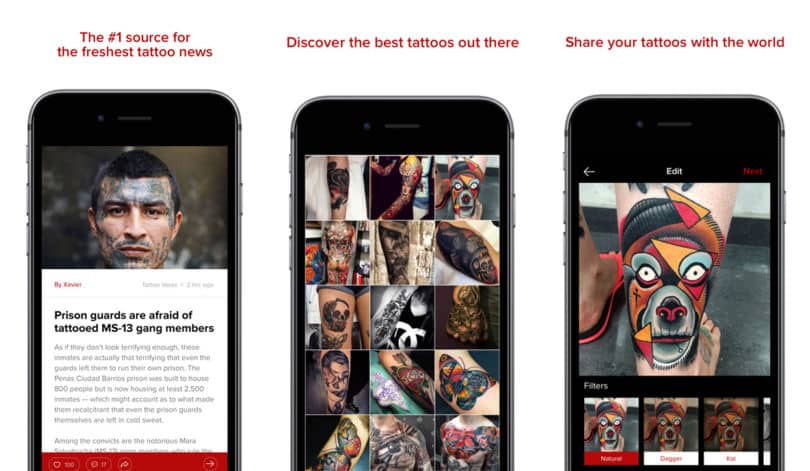 Realizing the potential growth in mobile, Tattoodo recently launched a mobile app on iOS and Android that accompanies all the favorite thing its online community utilizes right in the palm of your hand.
Here are some of the app's features: 
Community – Let jealousy reign down on your friends by showing off your awesome artist's work and uploading your new ink, searching for specific tattoos by design style, body part, or hashtag – finally a platform where you can meet other tattoo enthusiasts and share the passion

Ambassadors – Follow some of the best in the industry with the Tattoodo ambassadors like Mike Rubendall, Megan Massacre and Henning Jørgensen, Ross Nagle, and Chris Garver uploading their own tattoo collection and latest art and tattoos

Freshest Tattoo News – Brand spanking new articles every day from Tattoodo's editorial team

Truly Inked Discover Feed – Making sure to keep fans updated with the latest tattoo news, users can see designs, fashion styles, and artists trending in the community mixed from Tattoodo's favorites and user uploads
"Tattoodo's growing popularity solidified the idea that you should be able to scroll through and find everything you need from the inspiration of your next tattoo to the coolest artists in the industry," said Ami James, world renown tattoo artist and Co-Founder of Tattoodo.

"Our community keeps growing everyday and is so active – We get pictures of users' tattoos sent to us all the time so we are excited to provide the with a community platform where they are able to share their artwork and find the content that they crave no matter where they are."
For someone who's had the experience of getting multiple tattoos, I can see some value in this. One of the hardest things in tattoos is picking out the right design and an app like this that features a thriving community is extremely helpful.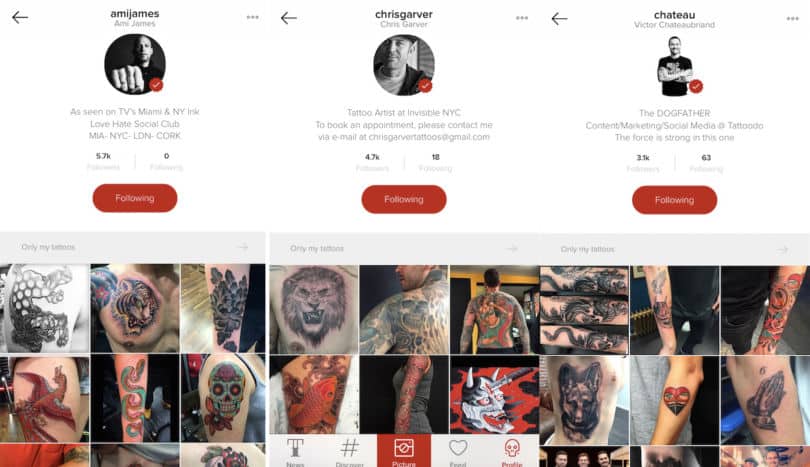 The app is now available for download on iOS and Android. According to a company spokesperson, "Tattoodo is giving a lucky user a tattoo of by world-famous tattoo artist Ami James. The prize includes a plane ticket to Miami, three nights hotel stay, and a tattoo from Ami James at his world-famous LoveHate Miami shop. In order to participate, users simply need to create a profile in the app. During the competition there will be different #hashtags and people can upload cool tattoo content in order to grow their chances of winning."
Follow us on Flipboard, Google News, or Apple News