Tesla's new autopilot feature is prematurely exiting drivers off the highway
There are some kinks that still need ironing out in Tesla's new autopilot feature.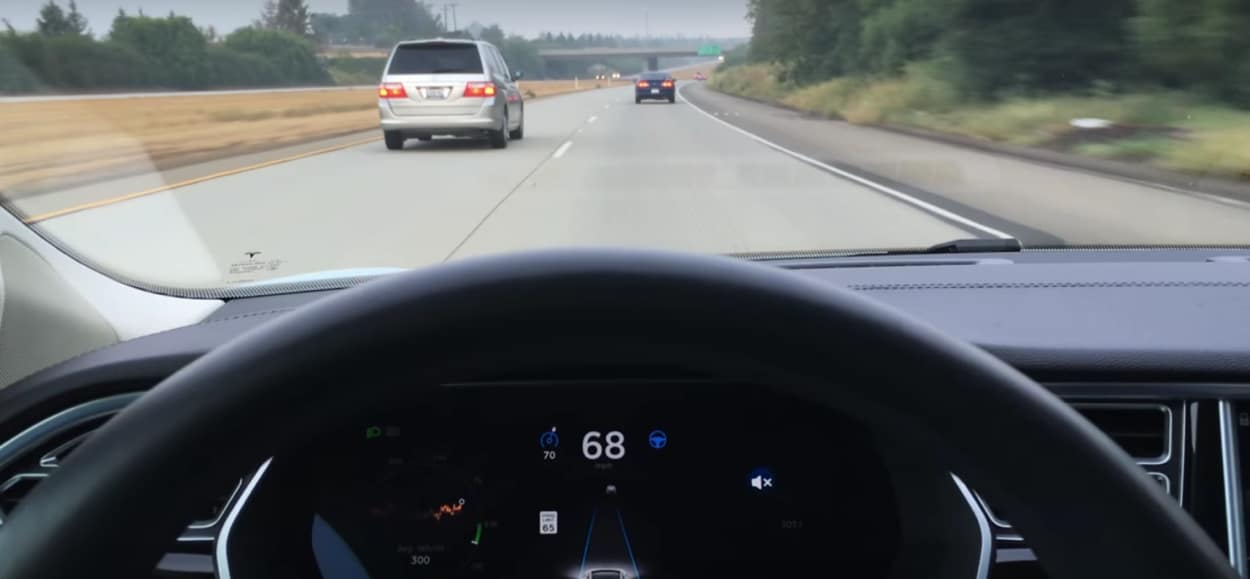 If you're a Tesla Model S owner who's autopilot feature is steering you off the highway, don't worry, you're not the only one.
If you missed it earlier, last week Tesla pushed out an over the air update that allows Model S cars to automatically steer, parallel park, adjust speed, and switch lanes all on its own. Yea, it's amazing, but a number of Model S owners are grumbling that its making them accidentally exit highways.
According to a recent forum post on Tesla Motors Club, user "demendus" wrote about an experience he had in his co-workers Tesla while on engaged in autopilot:
"…going down the highway at around 65 MPH, the AP [autopilot] wanted to exit at every potential exit, when driving in the right lane (not exit exclusive one)."
As with any forum, users poured in with their similar experiences:
"That occured to me a few times as well," the user Stoneymonster responded. "The mapping over time should improve this."
Another user, Letsgofast, commented:
"I drove home last night in the left HOV lane and then later in the Right lane. Both left and right lanes have exit ramps. At every opportunity, AP tried to jump into the exit ramp (left and right). I was on the Toll Road off the beltway around DC. Definitely a bug as I even had the GPS running to clue the car in as to where I was going. Not a big issue certainly, as I kept my fingers on the wheel, but at 65mph, it causes a visible wobble in the car when I have to grab the wheel and force the car back into lane."
In a recent statement given to Business Insider, Tesla commented on the mater:
The latest Autopilot release is a hands-on experience to give drivers more confidence behind the wheel, increase their safety on the road and make motorway driving more enjoyable. The driver cannot abdicate responsibility for driving the vehicle.
I'm sure over time Tesla will beef up its mapping abilities. But in the meantime, it's important to remember that this new feature doesn't turn it into a fully autonomous vehicle.
Follow us on Flipboard, Google News, or Apple News