The Firefly 2 releases in Jet Black
There was already quite a few color choices for the Firefly 2, but now the company has added a new color scheme: Jet Black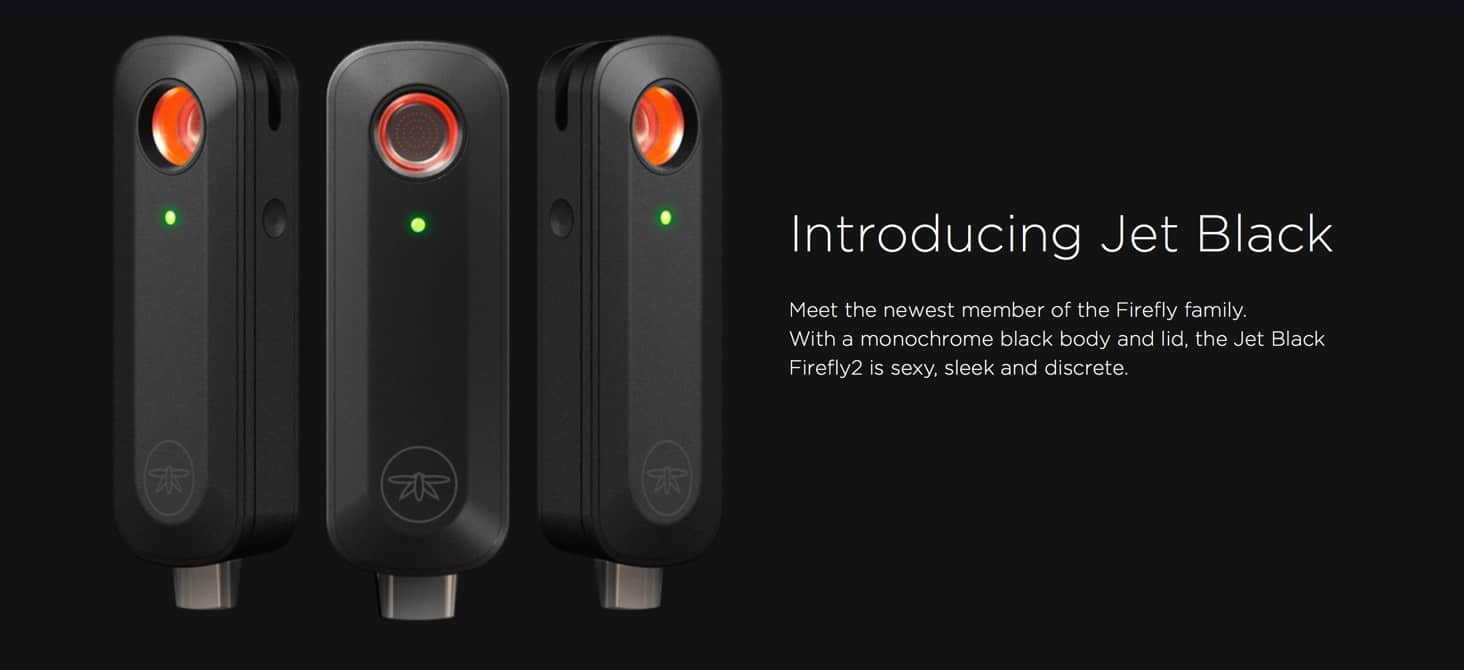 The Firefly 2 is already an amazing, beautiful vaporizer, but the company just took it to the next level in the aesthetics department by releasing this new Jet Black version. The sleek lines and rich colors look great, and users still get the same functionality and power of the original Firefly 2.
The unit can heat up to 400 degrees Fahrenheit in three seconds with other heating options available, as well. It's made to handle both loose leaf and concentrates. For those looking for even more control, there is even a companion app available with the Firefly 2. The free app gives users control over things like vapor output and precise controls over the heating of the unit.
The Firefly2 is 55% lighter than the original model and 33% smaller, allowing for greater portability. The unit is made from aerospace-grade materials, so you know it's a durable piece. The design comes from cofounder Mark Williams, who has directed and worked with many design teams in Silicon Valley, including the team behind Mac OS X.
It's definitely not the cheapest unit available on the market, but for those serious about vaporizers you know that many times you get what you pay for. The Jet Black Firefly2 can be purchased directly from their website for about $330. Be sure to check out our review of the Firefly 2 here.
Follow us on Flipboard, Google News, or Apple News