The inventor of the World Wide Web is working on a new concept for the internet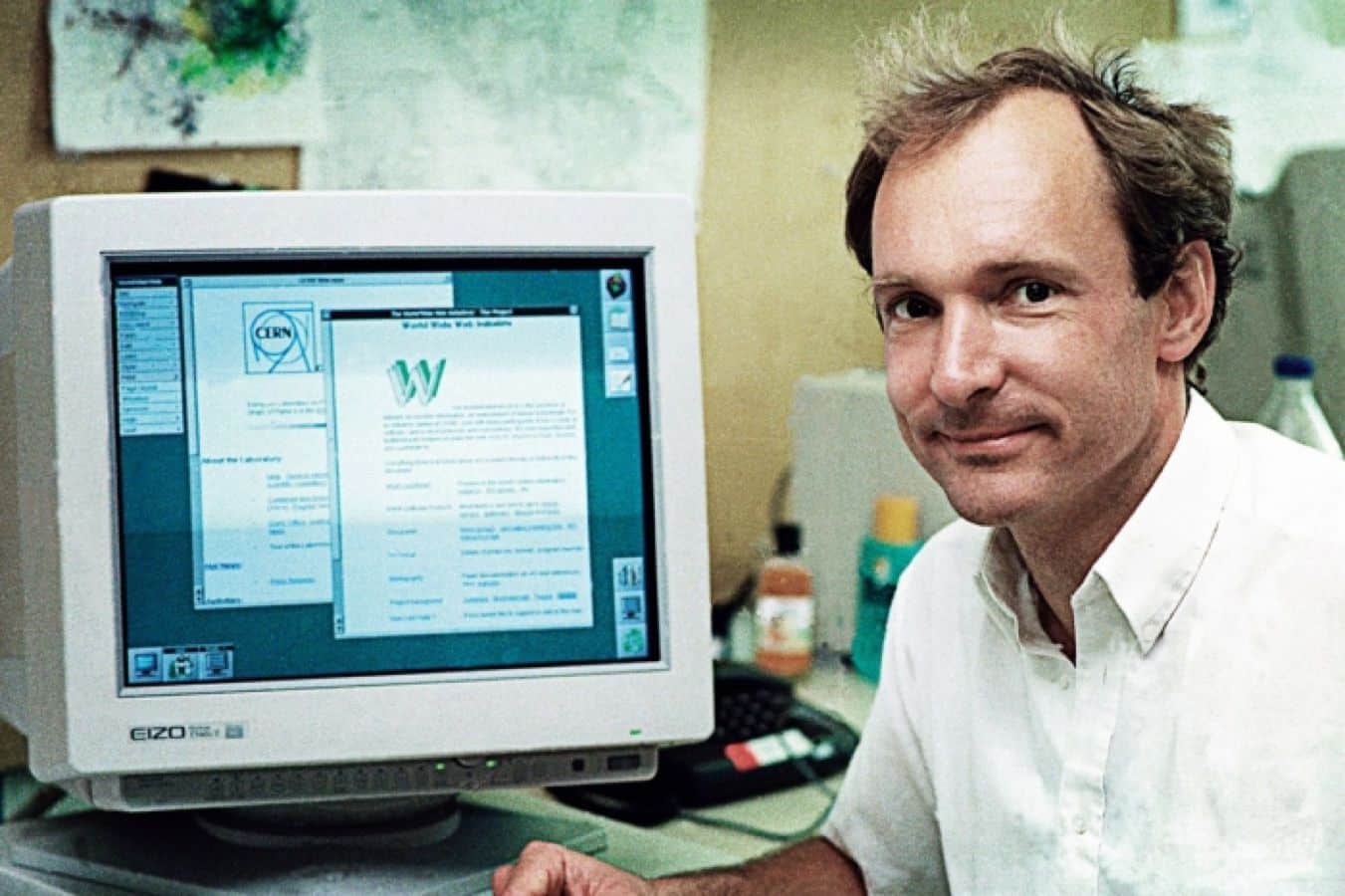 Tim Berners Lee, the father of the World Wide Web, unarguably deserves appreciation for all the efforts he has put into changing the modern life.
The web has come a long way since its inception in the nineties. However, it seems that the inventor of the World Wide Web is not entirely happy with the present use case of the internet.
This is why he is busy creating a new platform these days. Reportedly, Lee has put most of his projects on hold and is currently working on making the web a safer place. He wants users to regain control over their data. The concept is called Solid and was first developed at MIT.
What Is Solid POD?
Solid will behave as a secure repository for all your data. It will allow you to choose what access to grant to other apps and companies.
You can consider Solid as your private website which will allow you to store all your personal data. From your photos to contacts and calendar events – you will be able to store everything on the Solid POD. The data will reside on Solid-enabled Web servers. To access Solid, all you'll need to do is install the Solid Server on your server at your workplace or home. You can also choose your online Solid POD provider.
This way, the Solid POD will provide you with full control over your data. It will allow you to decide how different apps and people read or write to parts of your Solid POD. Thus, when you open a new app, you won't need to enter your details repeatedly.
Those can be read from your POD with your permission. Thus, the information saved in one app will be available in another, and you will not need to sync them.
This will not only benefit users by keeping them safe but will also make life easier for developers as they will be able to build amazing apps with the data that is already present.
What's more? The Solid POD will also have its API which can come to the rescue when logging into websites and social media portals. This will provide you with better control over the data shared.
What Led Berners-Lee to Work on the Solid POD?
Berners-Lee invented the internet to make it easier for scientists to share data among themselves. He wanted to make the web an open and democratic platform, and this is perhaps why he released the source code for free. He never profited from his invention, and has instead, dedicated most of his life to guard it.
However, Lee now feels devastated and worried about his invention. Time and again, the Web is being used for abusing people. Most of us have heard the story of how Russian hackers "reportedly" interfered with the presidential election in the US, supposedly. Similarly, not that long ago, Facebook admitted that the data of more than 80 million users was exposed to Cambridge Analytica, a political research firm that worked for Trump's campaign. All these incidents have left Lee devastated.
He believes that working on Solid is critical. He estimates that by November 2018, more than half of the world's population, around 4 billion people, will have access to the internet and they will be using it for a multitude of ways – from sharing their photos to uploading resumes and expressing their political views. As more and more people come online, they will provide even more bits of information to the web. And this will make the web more valuable, powerful, and even more dangerous.
Lee admits that creating Solid POD needs a lot of efforts, and this is why he has taken a step back from his current engagements. Reportedly, he has taken a sabbatical from MIT to free his time and has founded a company called Inrupt to work on Solid. Inrupt will provide the required infrastructure for Solid to run.
The Need of the Hour
Undoubtedly, a new platform like Solid is the need of the hour. Recent security breaches and ever-increasing cybercrimes have made the Web an unsafe place. Further, the restrictions imposed by various countries on the usage of the internet and ever-rising security attacks have created an environment of uncertainty. This is perhaps why more and more people are switching to VPN.
For starters, a VPN is a virtual private network that routes your traffic through a secure tunnel and encrypts the data. Then, neither your internet service provider or other third parties can decode it.  This way, a VPN helps you browse the web by keeping you anonymous.
Parting Thoughts
That said, it is evident that the internet is thousands of times more powerful today than it was in the nineties. All thanks to the enormous amount of data that we feed to it on a daily basis. From storing photos to shopping online and marking our calendar events – it knows our deepest secrets.
It's high time the platforms like Solid are rolled-out to provide users with better control over security. It is worth mentioning here that Mark Zuckerberg and the founders of Twitter didn't intend to leak data for Trump's campaign either. This is why Berners-Lee believes that this battle over securing our digital footprints can be won. Undoubtedly, it will need a significant amount of efforts, but as they say – nothing is impossible.
Have any thoughts on this? Let us down below in the comments. 
Editors' Recommendations: