TIPIT is a new iOS app that lets anyone create professional level videos
Have you always wanted to create and edit professional looking videos but don't have the experience? TIPIT is a new iOS app that will help!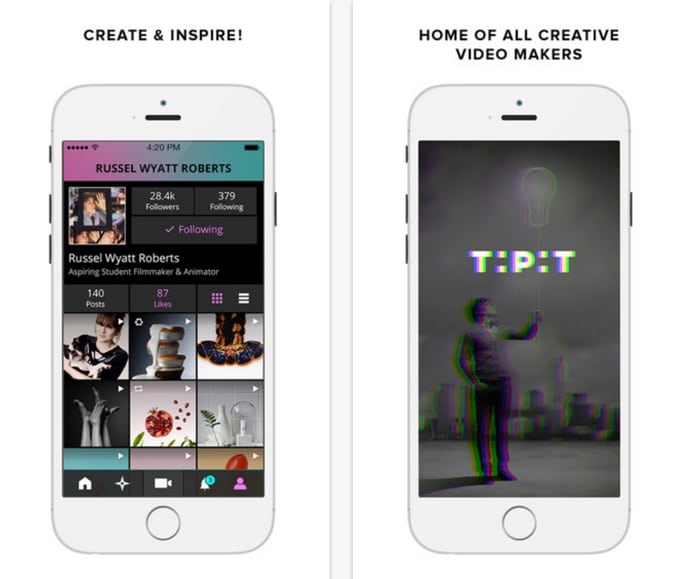 At this point I think it's pretty fair to say most smartphones have amazing cameras built in. While they are no DSLR, advancements in technology have made it possible to cram an impressive amount of tech into something not even an inch thick. People can take near-professional quality photos from anywhere. With that, apps flood the marketplace allowing you to crop, edit, distort, and manipulate photos in near endless ways. But if you're looking for video editing, the choices are not so plentiful. TIPIT is a new iOS app on the marketplace that allows you to do just that; edit your videos with professional quality tech that could previously only be found in expensive computer software.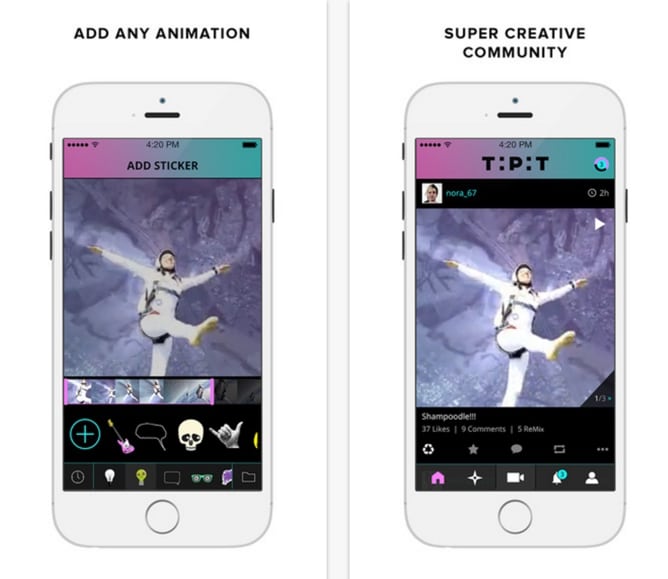 TIPIT gives some amazing control over just what you can do with videos. Tracking captions allow you to frame a reference and add captions that go with the framed object, regardless of where they have moved on the screen. Auto-tracking also allows you to add objects into your film that stay "attached" to what is already on the screen. Honestly, most of the appeal from this app comes from its advanced tracking features. You can also take complete control and track the outlines of people and objects then apply filters to just that section. Glow effects, lens flares, you name it.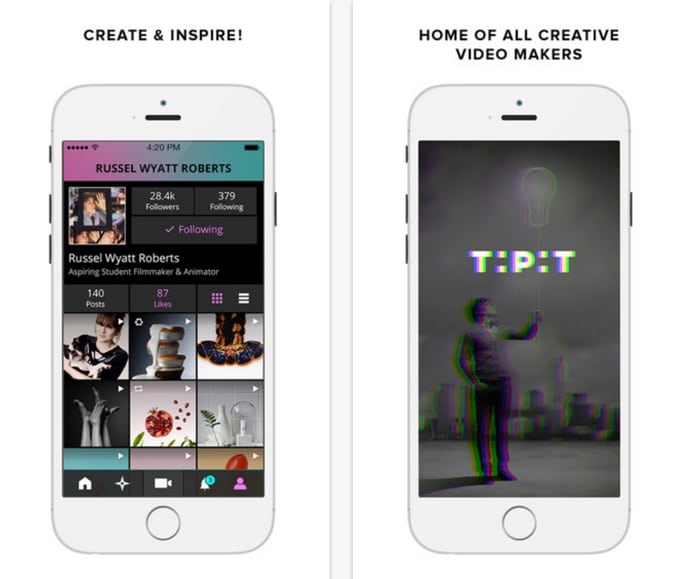 Currently available on iOS, TIPIT allows you to add special effects, captions, interactive objects, and of course, the staple of any editing app, filters. It is giving you near-professional quality editing tools in the palm of your hand, without the hefty price of traditional editing software. You can also quickly and easily add any music to the video that you have in your iTunes library. With TIPIT you can do the obvious things like share to your favorite social media sites, but TIPIT is taking it one step further by giving users a full community to share their videos and short films with other creatives.
"TIPIT was designed for those of us who aren't professional video editors, to be able to create expert level vidoes," said CEO of TIPIT, Jonathan Rimon. "It's for those of us who shoot videos and want to be able to creatively edit them but don't have the skill or time to load them into a platform like iMovie or Adobe Effects. Now, non-professional video makers can easily create polished and original videos with their favorite tracks from iTunes, and with unique effects. It's a serious game changer."
If amateur video editing is something you've always had an interest in, but were hesitant to drop a small fortune on, definitely give this app a look.

Follow us on Flipboard, Google News, or Apple News