Enhance your Android home screen with these 7 tips and tricks
Getting tired of your Android home screen? We got 7 tips and tricks to make yours stand out from the rest.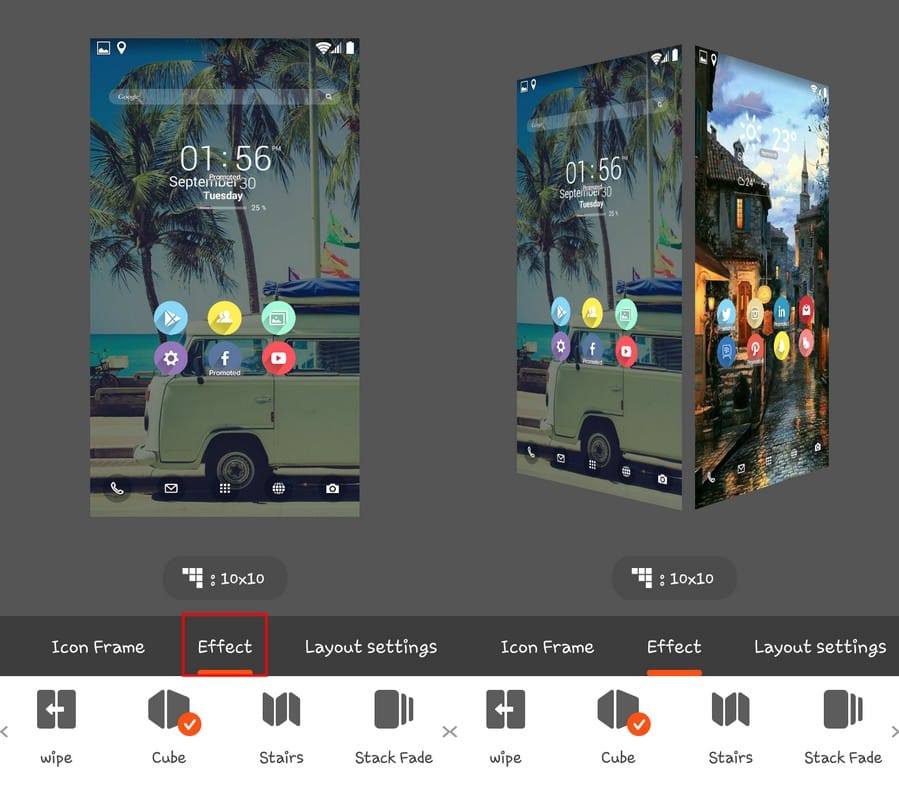 Getting tired of your Android home screen? We got 7 tips and tricks to make yours stand out from the rest.
---
One of the many things that we all love about Android is how easy it is to personalize. You can give your Android device your own personal touch and make it stand out from all the rest. When I say customize I mean, hiding those annoying apps icons, adding a fantastic clock widget, and even changing the font.
If you have always wanted to spice up your Android home screen but you weren't sure how to do it, you've come to the right place. Once you're done reading this, you'll have one of the best Android home screens out there.
Pimp Out Your Clock with DIGI Clock Widget
The clock widget your Android device came with is probably not the best one. The fonts are probably too small and don't have the style you want them to have. Don't worry, by installing the DIGI Clock Widget, you can personalize your clock, just the way you like it.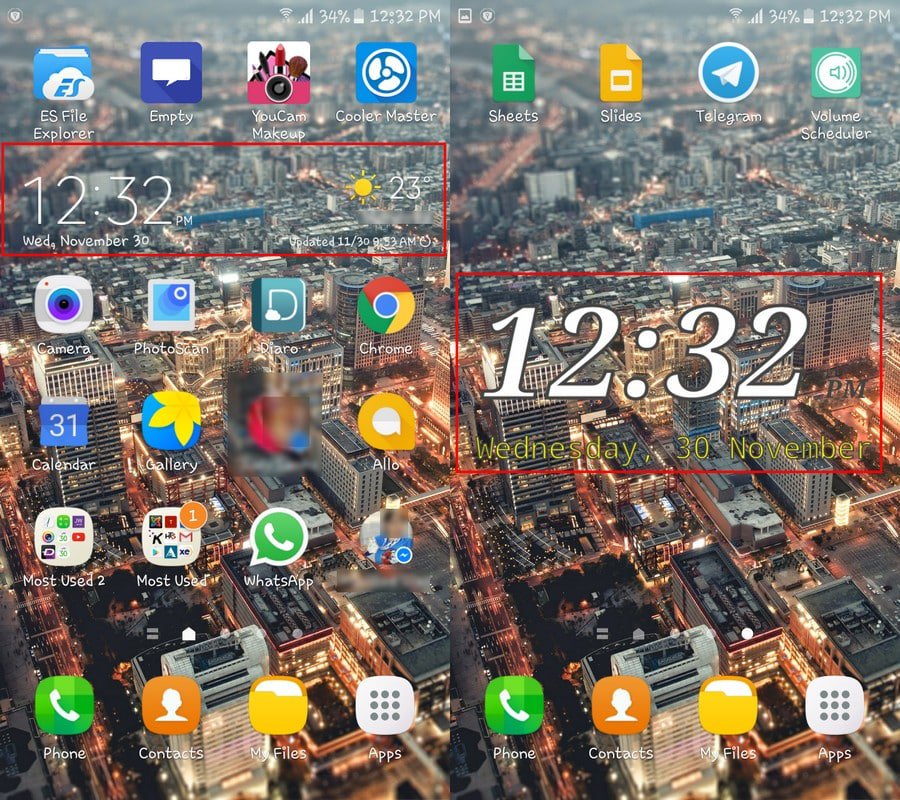 With this clock widget, you can do all sorts of things such as:
Set Time Settings
Time Color, Font and, Shadow
AM/PM Settings
Data Settings
 Date Color. Font and, Shadow
Give your Clock Widget a Background (including an image from your gallery)
Scale and Rotate
Click Action
Nova Launcher Will Completely Change Your Home Screen
A very popular app that will completely change your Android home screen is Nova Launcher. You've probably heard of it but were probably too afraid of it since you weren't too familiar with it. With Nova Launcher you can make the text under the app icons bigger, make them thicker and even change their color.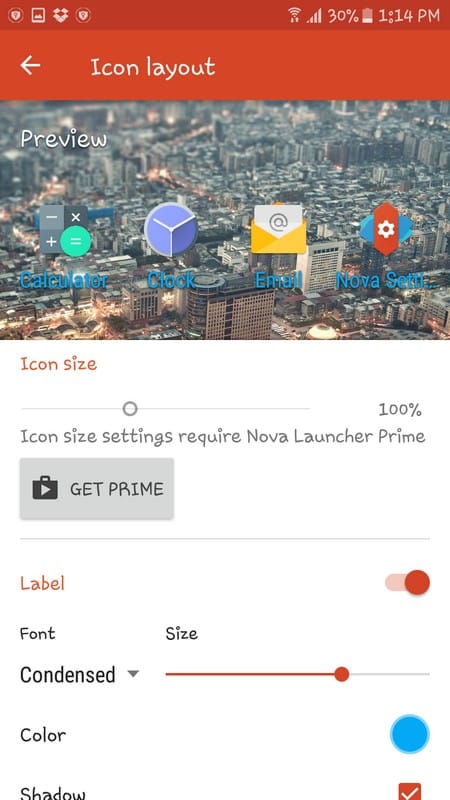 If you want to customize the Google search bar, go to Settings > Desktop > Search Bar Style you can customize the Google search bar to your liking.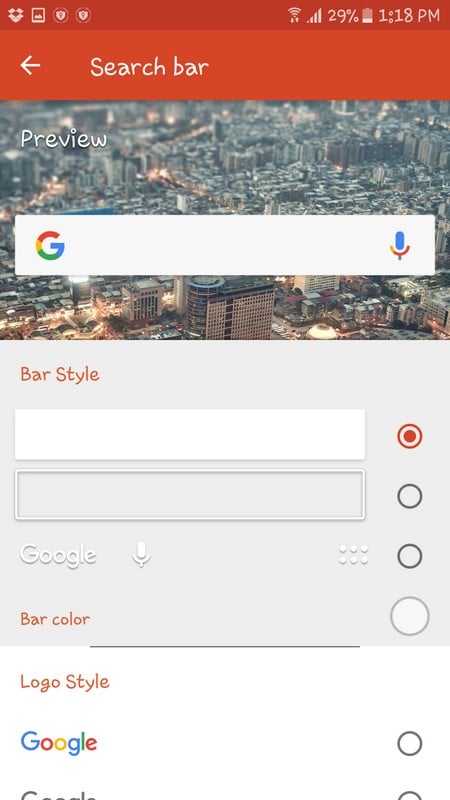 Don't forget to change the Dock background as well. You can make changes such as adding a background, adjusting the dock pages, Modifying the dock icons, changing the layout, changing the width and height of the padding and toggling on Infinite scroll.
Get The Best Live and Regular Wallpaper with Zedge
An app that has to be in your collection is Zedge. It's an app that offers you a large variety of live wallpaper or regular wallpaper. All of the wallpapers are divided into categories, so they are easier to find. But, if you want to use the most popular ones, select the Featured tab to gain access to what everyone is using.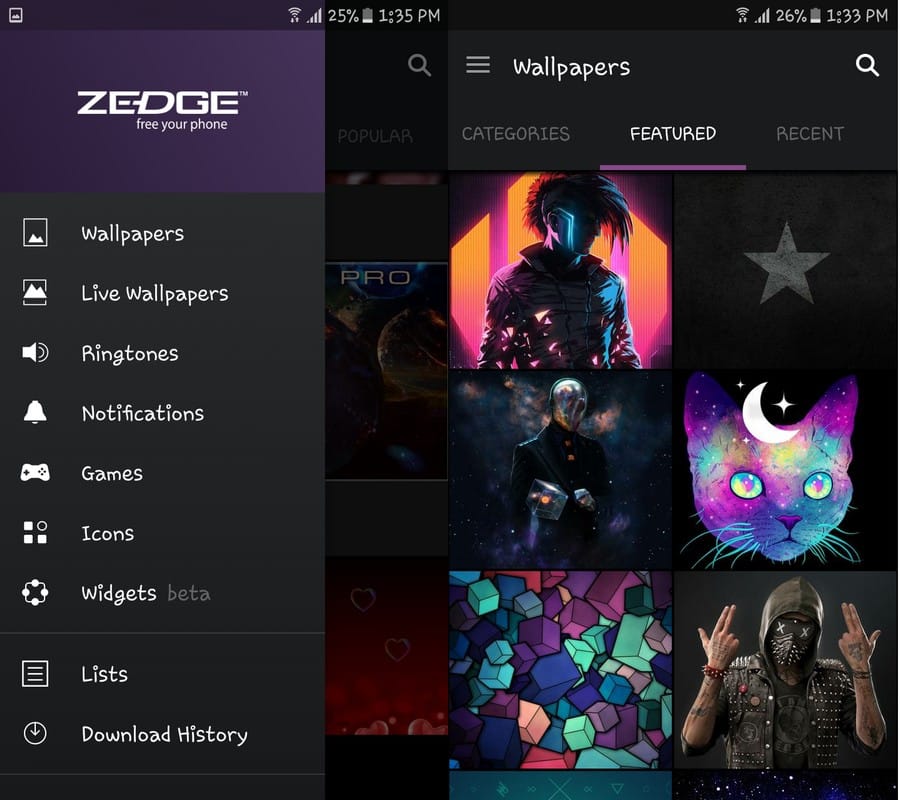 How to Add a Theme to Your Android Home Screen
You probably don't hear the words, "Adding a Theme to Your Android Home Screen" very often, right? If you really want to change the look of your Android home screen, give Buzz Launcher a try. One feature that I loved was how it changes how you switch from page to another on your home screen.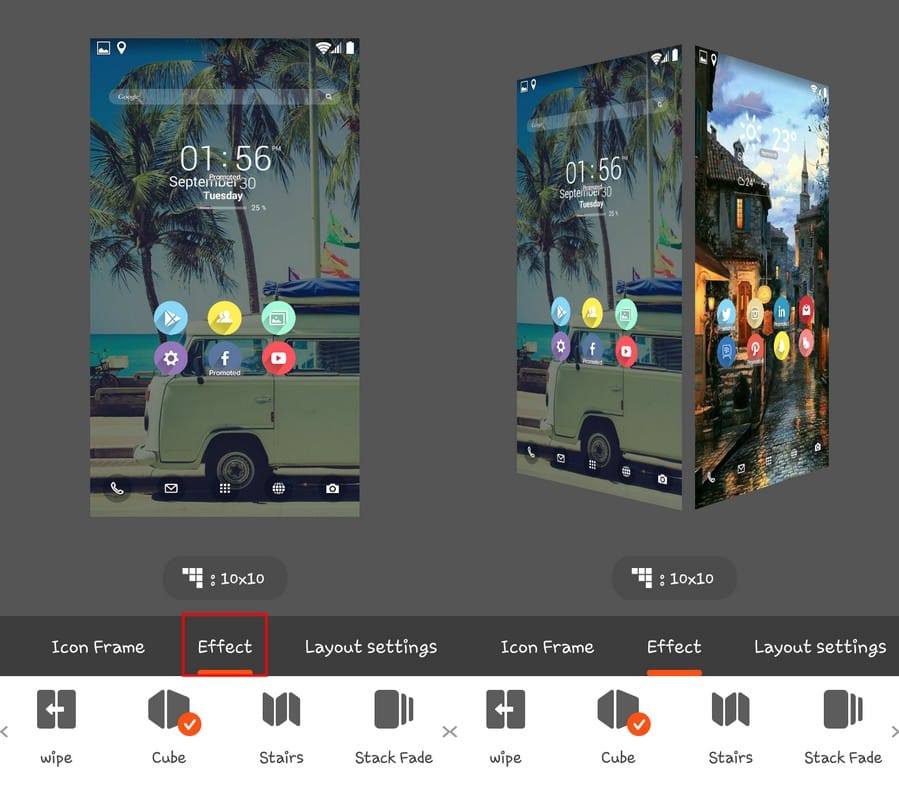 Instead of the typical sliding effect your phone automatically comes with you can add a cube effect, Stair effect, Stack fade, Windmill Effect, Flip, or Crystal effect. I have to say that these effects are very impressive.
How to Apply a Different Wallpaper to Each Home Screen Page
On your phone stock launcher, you're stuck with the same wallpaper on every screen on your home screen, so boring! Wouldn't it be great if you didn´t have to choose between your favorite wallpapers? Thanks to the Multi-Wallpaper feature in Buzz Launcher you can add one wallpaper per screen.
To add the Multi-Wallpaper feature, swipe down with two fingers from the top of the screen and choose the Wallpapers option. On the bottom left, tap on Multi-Wallpaper off and choose your wallpaper.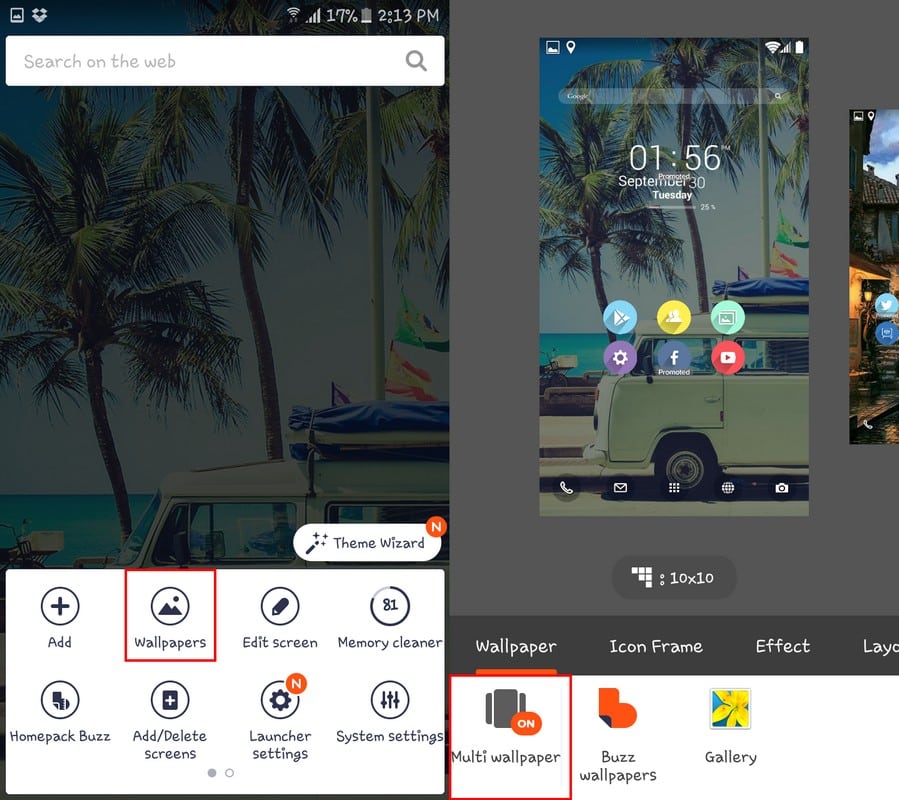 How to Read WhatsApp Messages Directly from Your Home Screen
WhatsApp is the most popular messaging app out there. Most of your family and friends probably have it on their phone, right? If you feel that accessing the app is too much work for you, why not read your messages from the home screen?
Another plus to reading them this way is that by reading them from your home screen, the other person won't get the blue check marks. You'll kill two birds with one stone: you comfortably read your messages from your home screen and you friends won´t harass you as to why you took so long to answer.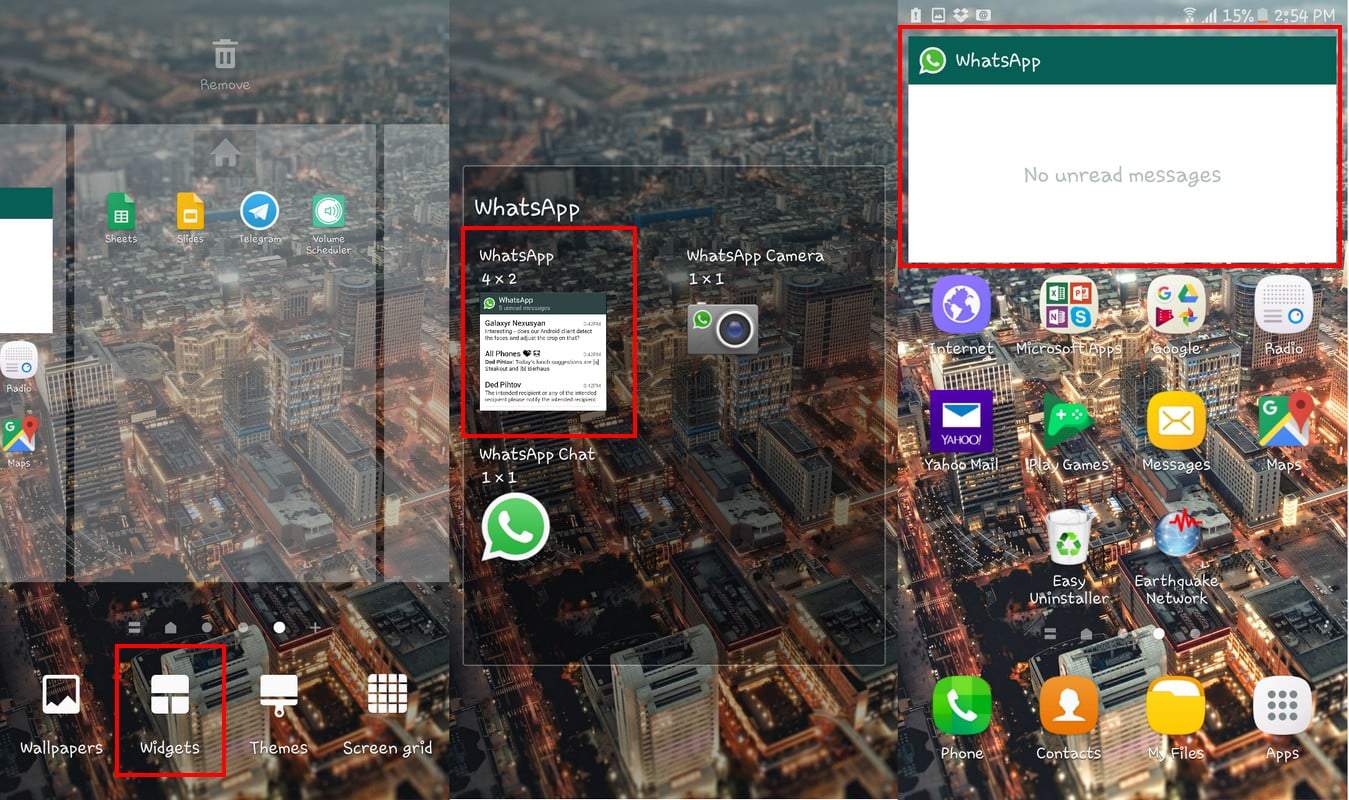 You can quickly add the WhatsApp widget by long pressing on a space big enough for the widget to fit in. Press the widget option on the bottom and swipe through all your widgets until you find the WhatsApp ones. Tap on it and long-press the 4 x 2 option and drag it to that space you cleared up.
Conclusion
After applying this tips to pimp out your Android home screen, you definitely have your family and friends asking you how you did all that. It´s up to you if you reveal your secret, but now you can enjoy an improved home screen. How do you personalize your device´s home screen? Share your thoughts in the comments.
Follow us on Flipboard, Google News, or Apple News