Yup, Taco Bell now has an app you can order from starting today
Taco Bell is stepping up their game with the latest release of their mobile app that allows you to order via your smartphone.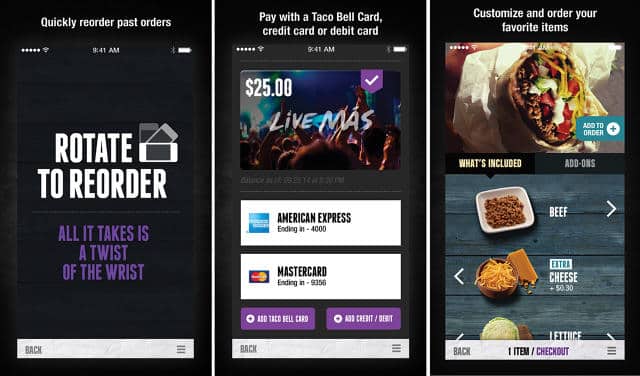 If you needed another reason to hate yourself, Taco Bell has you covered. The company announced today their new app that allows customers to order their food ahead of time, letting you pick up your meal via the drive-thru or pick-up counter.
"Taco Bell is emphasizing that mobile customers will have access to every single ingredient on its menu, and the company even plans to offer some food items exclusively via the app", reports The Verge.
You'll be able to order products that no one else can," Tressie Lieberman, senior director of digital marketing and platforms at Taco Bell, told USA Today.
Download Taco Bell's mobile app here.
Follow us on Flipboard, Google News, or Apple News