14 years later the Volcano is still the biggest and baddest vaporizer on the market
Got an extra $600 bucks lying around? Stop what you're doing and get your hands on a Volcano vaporizer. They're that good!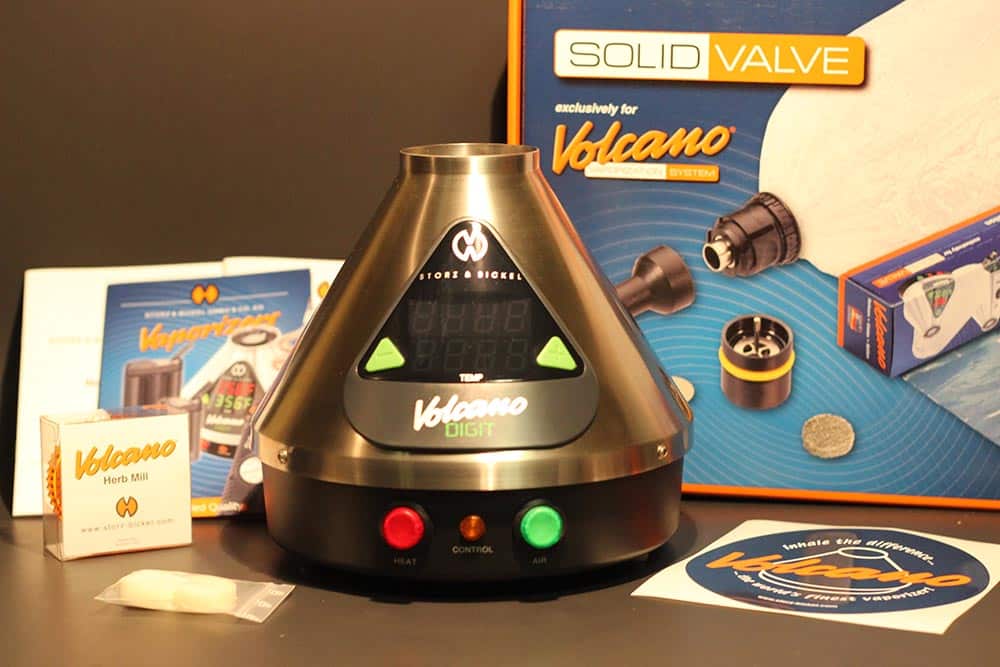 A long time ago, a friend told me about the Volcano vaporizer, and at the time I had no clue what he was talking about. I mean, for all I could imagine, he was talking about a mythical volcano that produced vapor. Fast forward 10 years later and I have one sitting right in front of me.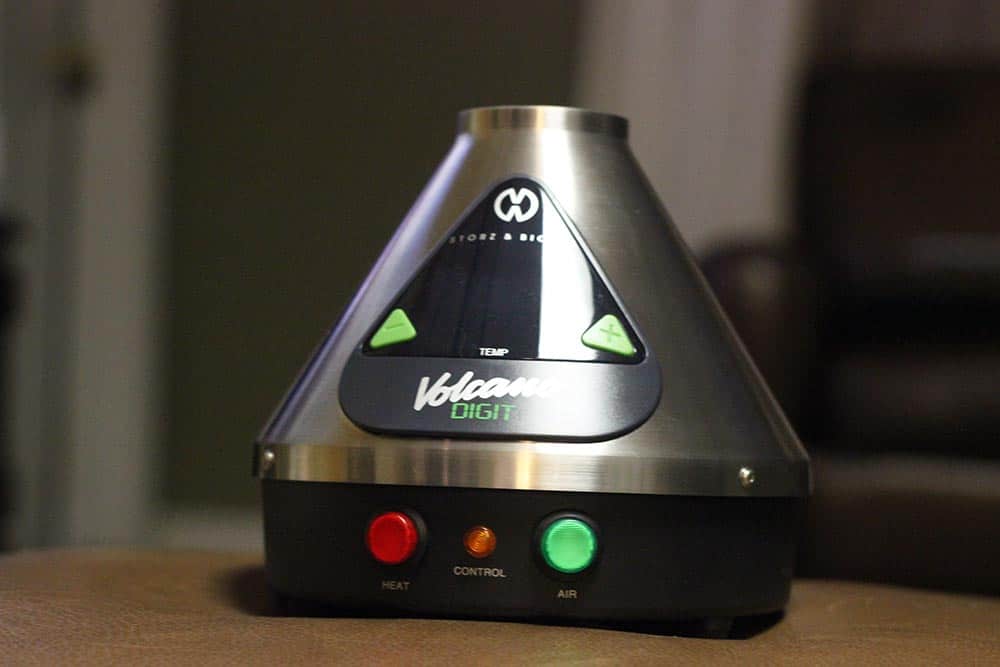 So, what can I say about the Volcano that hasn't already been said. Seriously, this thing is a legend. You can't mention the word vaporizers without the Volcano coming up in the conversation. If there was an OG of the vape game, the Volcano would surely be it.
For you history buffs, the original Volcano was introduced in 2001 and became an instant hit (no pun intended) to dorm rooms and basements around the world. In 2007, the company released a new and improved version, the Volcano Digit (which is the one we're reviewing), and again, it became an instant success, making it the company's flagship vaporizer.
With that being said, let's dive in and see why it's in the top of its class.
Here's what's in the box: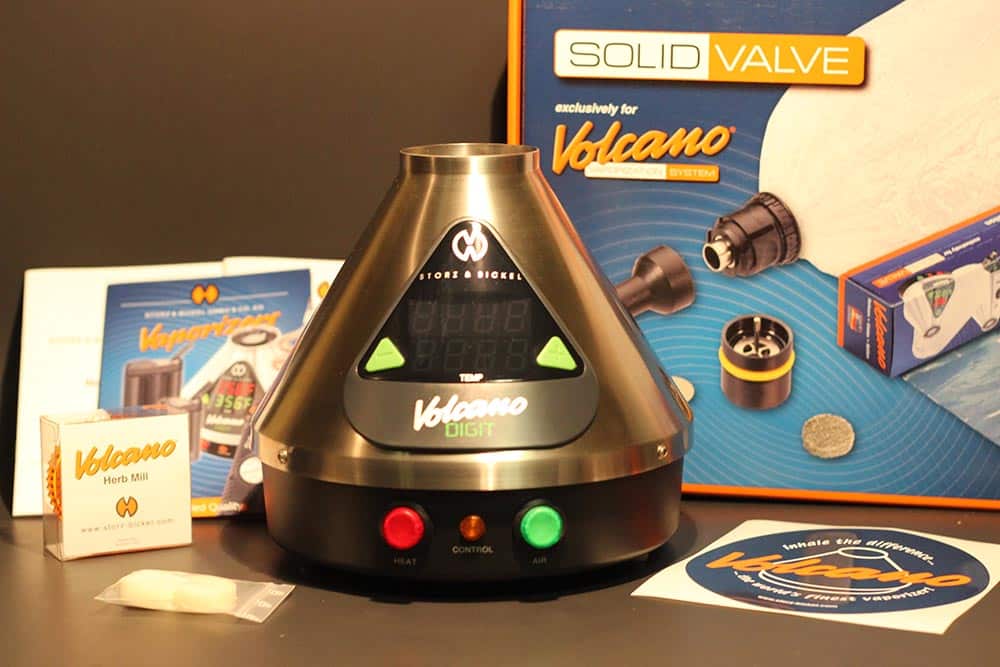 Volcano Digit
1 pc. SOLID VALVE
1 pc. Mouthpiece
1 pc. Filling Chamber
1 pc. Normal Screen Set
1 pc. Air Filter Set
1 pc. Liquid Pad
1 pc. Balloon Tube (10 feet/ 3m)
1 pc Cleaning Brush
1 pc Herb Mill
1 pc Instructions for Use
First Impressions:
OK, I'm not going to lie: when taking it out the box, the unit shares the same resemblance of industrial lab equipment, however, that doesn't necessarily mean it's a bad thing. In other words, it looks like it's built pretty tough. If you're worried about this thing sticking out a like a sore thumb, the stainless steel housing gives it a nice touch, you know, if anyone asks.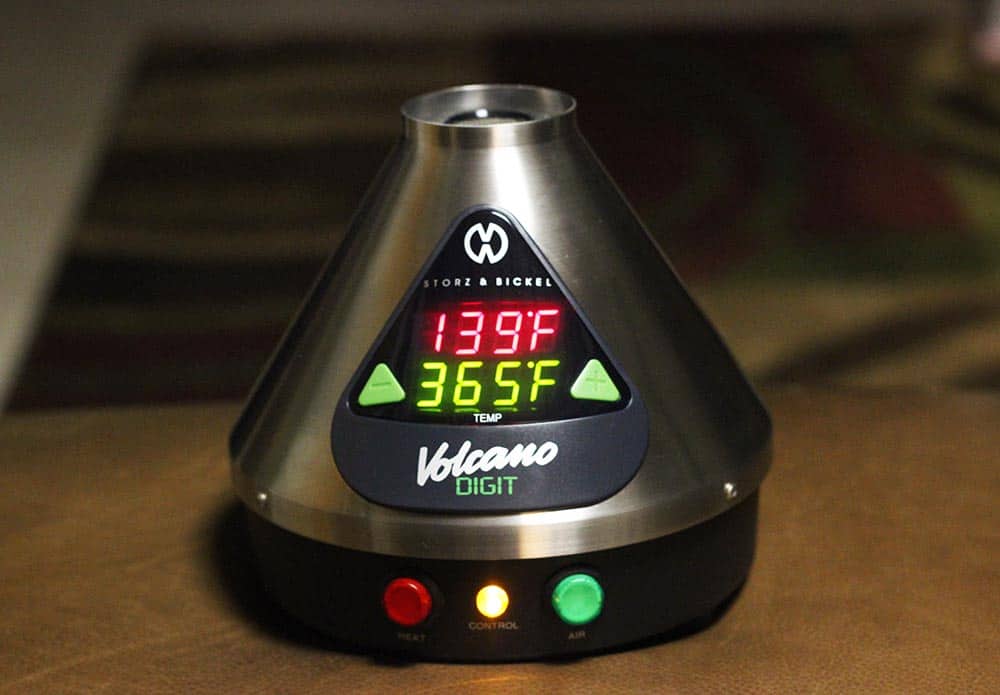 When it comes to the Volcano's interface, it's as simple as it gets. Four buttons – four functions, it doesn't take a rocket scientist to figure this out. There's a button for power, air, and two buttons to adjust the desired heating temperature which is shown on a digital display. Again, easy-peasy.
Design:
Instead of me jotting down 200 words on the units design, I figured images would help paint the picture better. So here you go. You're welcome.
Performance:
There's a reason the Volcano is priced at nearly $600, because it kicks some serious fucking ass. There's really no other way to say it. I've tried a variety of different desktop vaporizers out there, and nothing comes close to the Volcano. It's in a league of its own.
My Volcano setup came with Storz & Bickel's solid valve, something I would recommend to anyone with some vaping experience under their belt. If this is your first ride around the block, then I would suggest going with their Easy valve system. Regardless of which one you choose, they're both sure bets.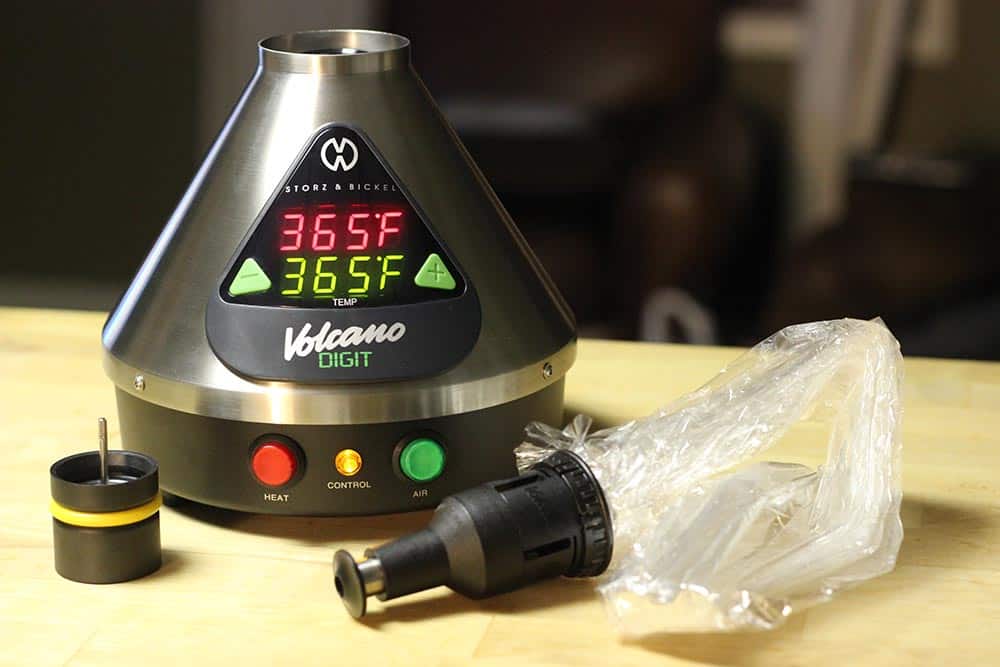 Getting the Volcano started is as easy as pushing a button. Just pack your materials in and wait for the unit to heat up to the desired heating temperature (this can take a while). Once it's heated it up, attach your balloon and hit the air button and the bag instantly starts to fill up with dense milky vape. It takes about 30 seconds to fill up, and surprisingly for its size, it's pretty quite too.
When it comes to the quality of the vape, what can I say, it's the best. The Volcano is able to give herbs inside the heating chamber a consistent cook. I found that I was able to use the materials I had in the heating chamber two or three times after my first vaping round. So if you're always keeping a vigilant eye on your supply, then the Volcano gives you your money's worth.
All in all, I would totally give the Volcano a 10 on the performance side.
Final Verdict
Point blank: this is the best vaporizer money can buy. It's built tough, works amazingly well, and backed by one of the leading manufactures in the industry. Although the price is high, it's totally worth the money. If you're in the market for a desktop vaporizer, this would be my first recommendation. 
The Good
Amazing vapor quality
Great for groups of people or solo use
Follow us on Flipboard, Google News, or Apple News