5 best Unity AR SDKs
With Unity AR SDKs, the future is bright, bold, and full of endless possibilities.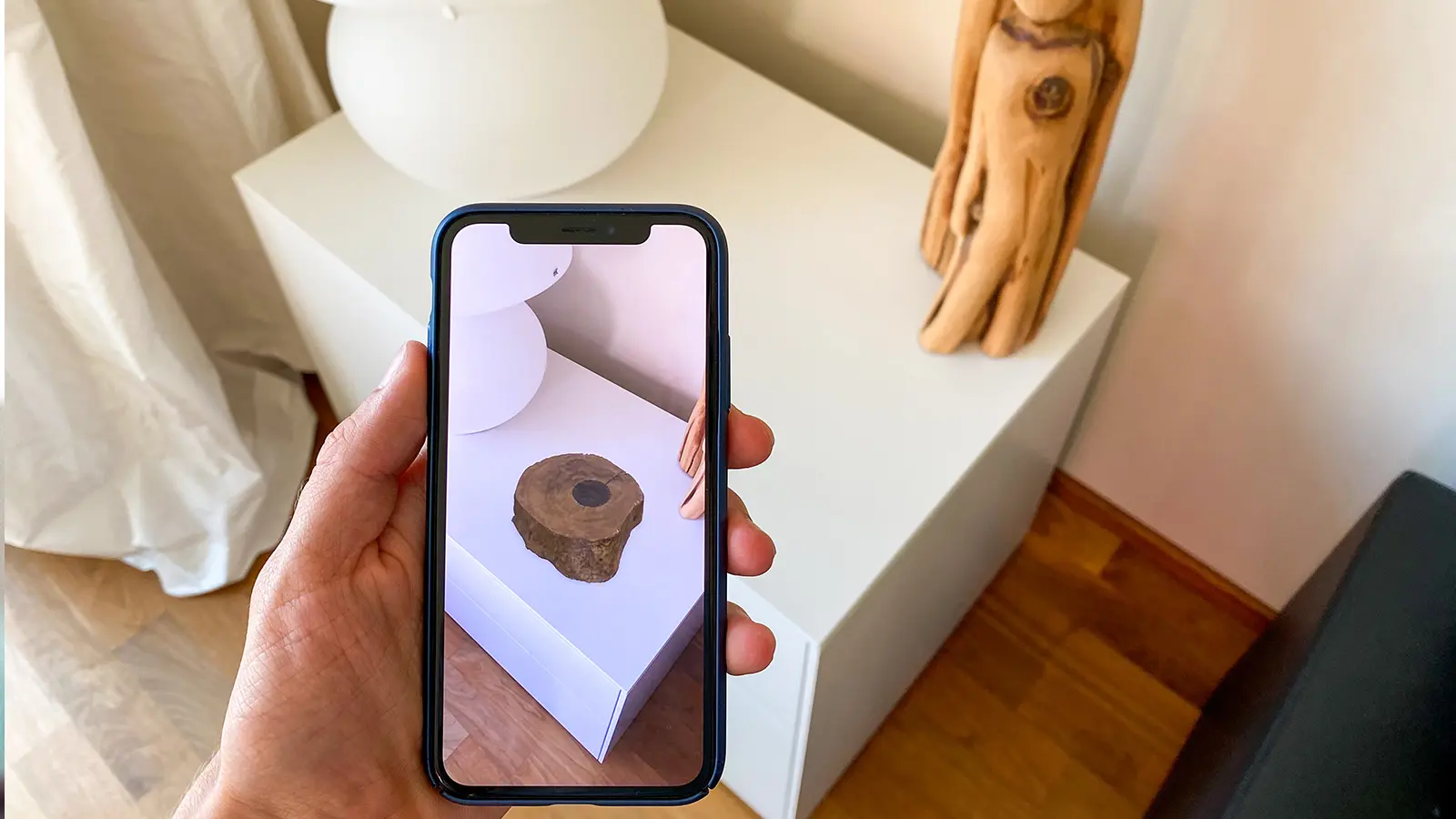 "I believe that augmented reality will be transformative. We're already seeing things that will transform the way you work, play, connect, and learn," Apple CEO Tim Cook said.
And his words are very close to the truth. The fact that augmented reality (AR) is the latest buzzword in the world of technology is undeniable. Its rise has sparked a revolution in the way we perceive and interact with the world around us.
AR technology has made its way into various industries, including retail, healthcare, beauty, education, etc. Unity AR SDKs (Software Development Kits) have emerged as one of the most popular tools for developers looking to create immersive AR experiences.
In recent years, there has been an explosion in the number of Unity AR SDKs available on the market.
With so many options to choose from, it can be an overwhelming task for developers to decide which one to use to add a Unity face mask or any other Unity feature to their project.
Whether you are creating an AR game, educational app, or advertising campaign, there is a Unity AR SDK that can meet your requirements. So, there are numerous Unity AR SDKs that can take your technological game to the next level.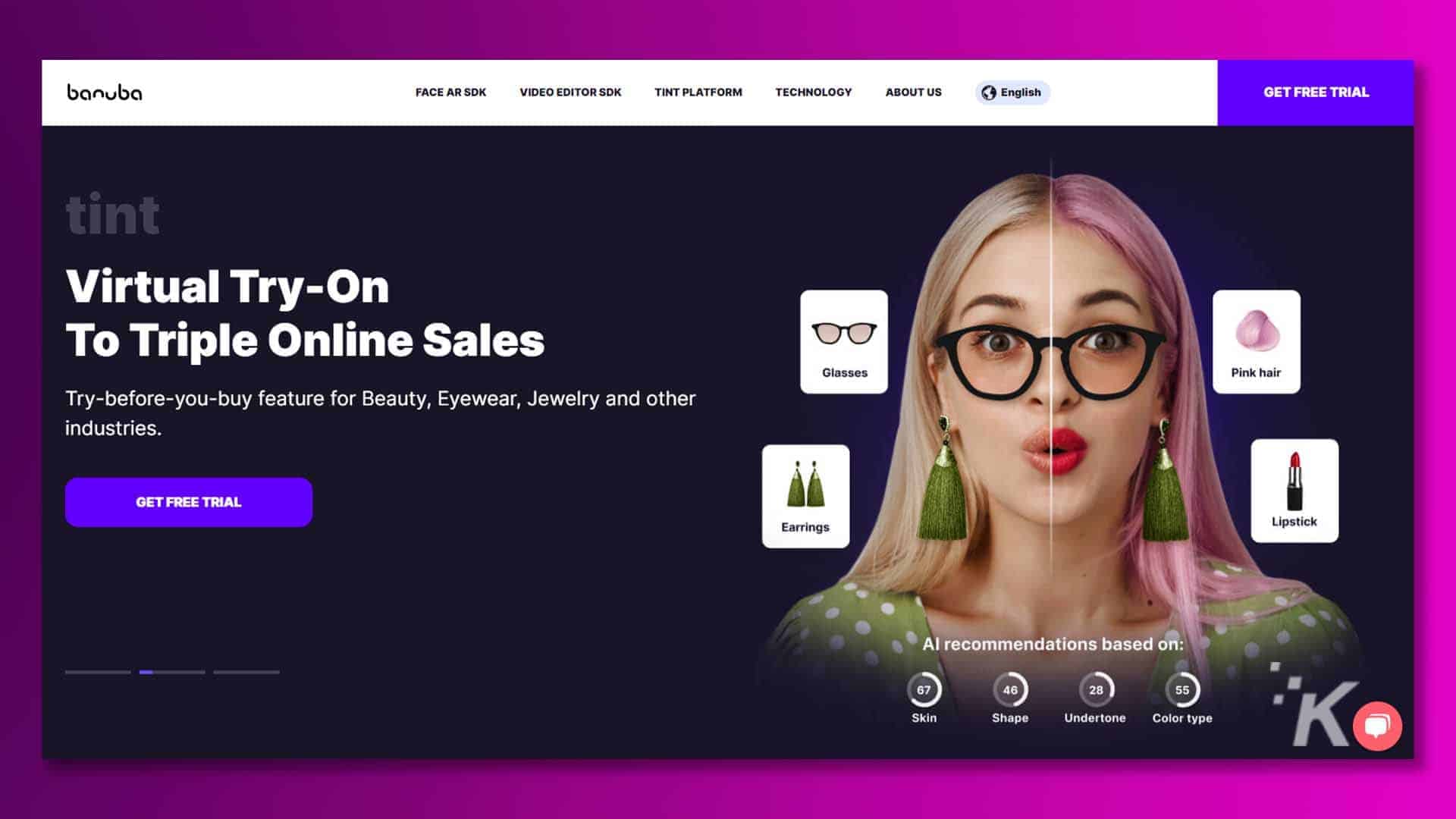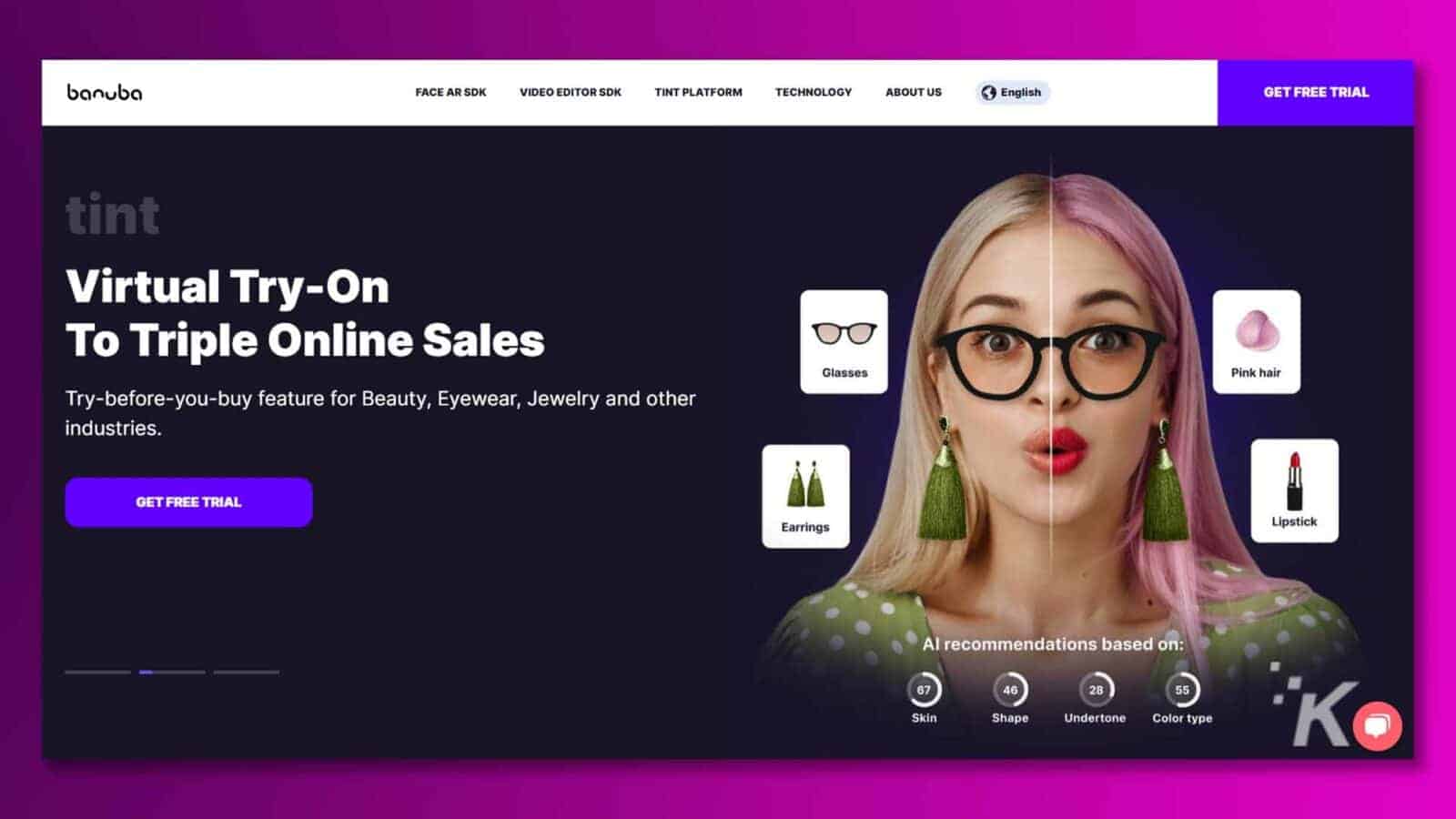 Banuba Unity Face AR SDK is a powerful tool that brings facial recognition technology to the Unity engine. With this SDK, developers can create AR apps that can recognize and track faces in real-time, allowing for a more mesmerizing user interaction.
Meet Therabody's All-New TheraFace Mask
TheraFace Mask is a breakthrough FDA-cleared LED skincare mask with added tension-relieving vibration therapy. Clinically proven results include firmer, smoother, healthier-looking skin with a visible reduction in fine lines, wrinkles, and uneven tone in as little as 8 weeks
Banuba offers a range of features, including face tracking, 3D face masks, triggers, virtual backgrounds, facial expression recognition, etc. Developers can use this tool to create AR games, virtual try-on tools, and much more.
One of the standout features of Banuba Unity Face AR SDK is its ability to create realistic 3D masks that can be superimposed onto a user's face.
These masks can range from simple accessories like hats and glasses to more complex designs like animal faces and fantasy creatures.
The SDK also allows for customization of these masks, giving developers the freedom to create the most unique and personalized AR experiences possible.
Vuforia is an advanced Unity AR SDK designed to bring AR to every person's life. It is like a magic wand that allows developers to create digital experiences that interact with the real world in exciting and seamless ways.
One of its most impressive features is the ability to recognize and track real-world objects with remarkable accuracy. Imagine pointing your smartphone at a product on a shelf and instantly seeing a 3D model of that product shown on your screen.
This is the kind of engaging experience that Vuforia makes possible. The SDK achieves this through a process called image recognition, where it compares the object in the real world to a predefined set of images or markers.
Once the object is recognized, Vuforia overlays a digital layer on top of it, making magic happen.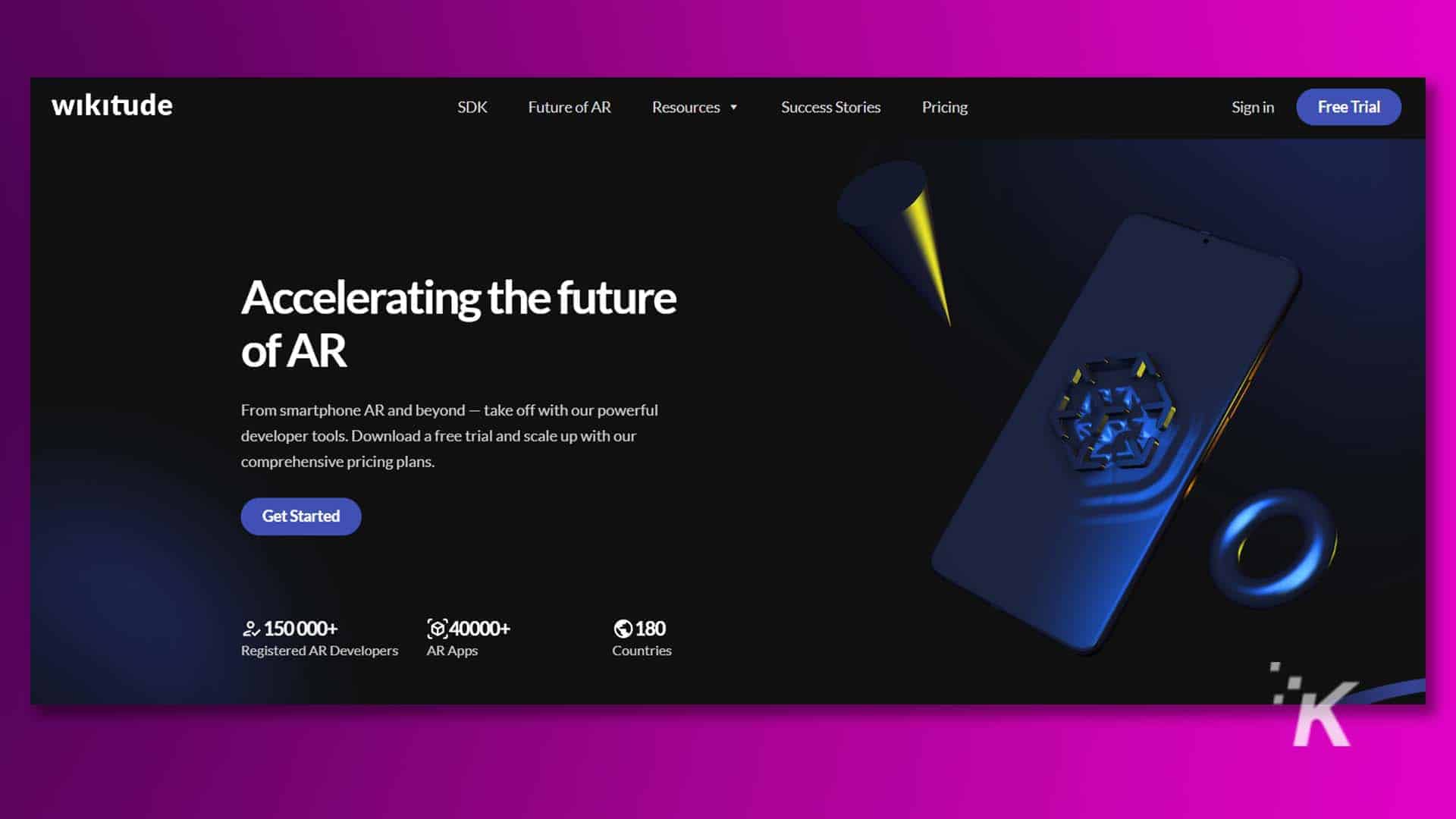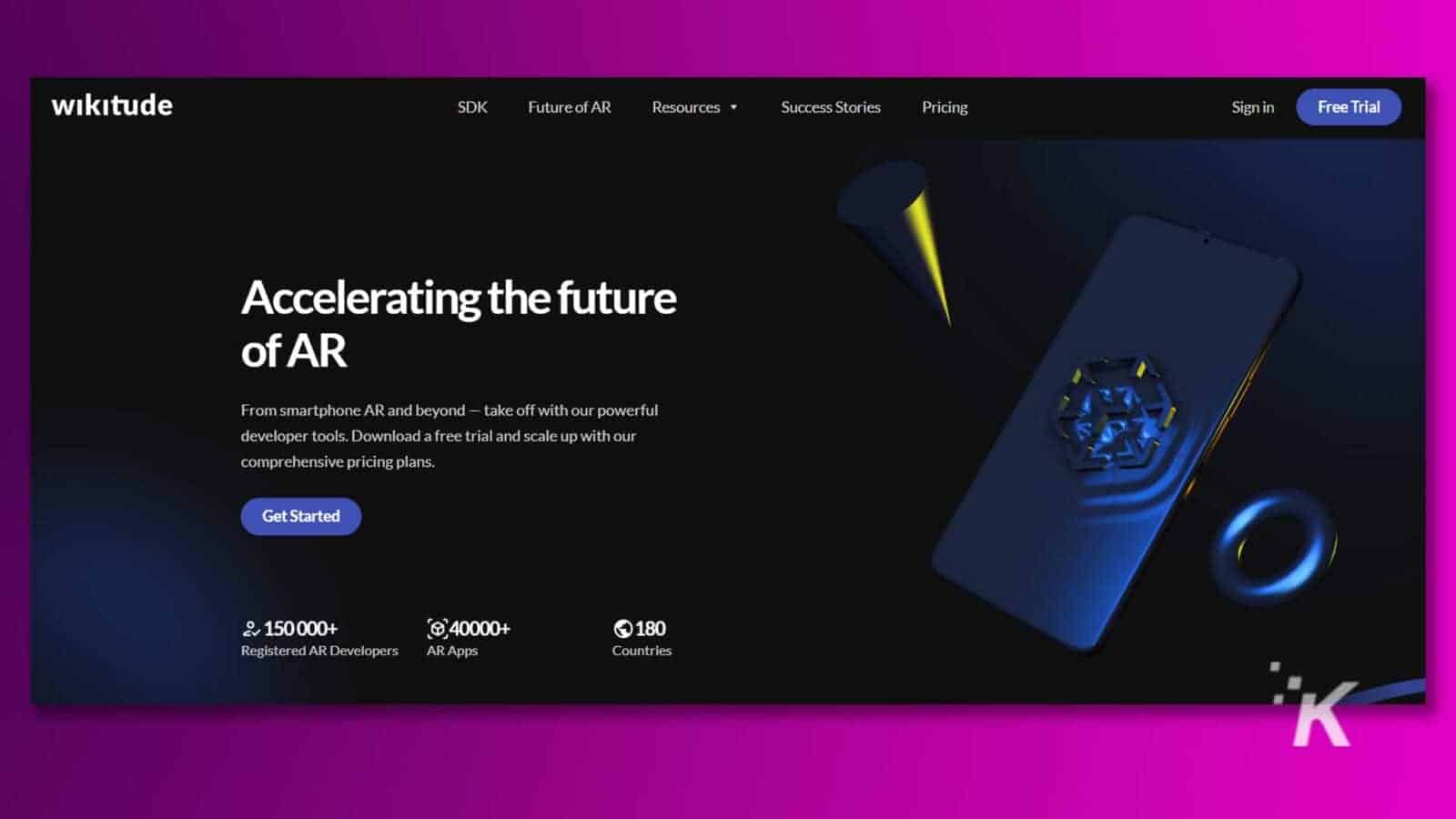 The Unity 3D Plugin for AR Apps by Wikitude is a powerful tool that allows developers to create stunning AR experiences in a snap. It is like a highly-trained bloodhound, capable of detecting and following objects with incredible precision.
This feature enables developers to create AR experiences that interact seamlessly with the real world, providing a highly immersive user experience.
Another unique feature of Wikitude is its ability to integrate with a wide range of devices, including smartphones, tablets, and smart glasses.
This makes it incredibly versatile, allowing developers to create AR applications that can be experienced on a variety of platforms.
Kudan AR SDK is a powerful software development kit that enables developers to create cutting-edge AR experiences for mobile devices.
Its ease of use is off the charts. The SDK comes with a user-friendly interface and comprehensive documentation, making it easy for developers of all skill levels to get started with AR development.
Additionally, the SDK is designed to be modular and scalable, allowing developers to add new features and functionality if needed.
Overall, Kudan AR SDK is a powerful and versatile tool for creating immersive and enthralling AR experiences.
Its advanced tracking capabilities, flexibility, and ease of use make it an excellent choice for developers looking to incorporate AR technology into their mobile applications.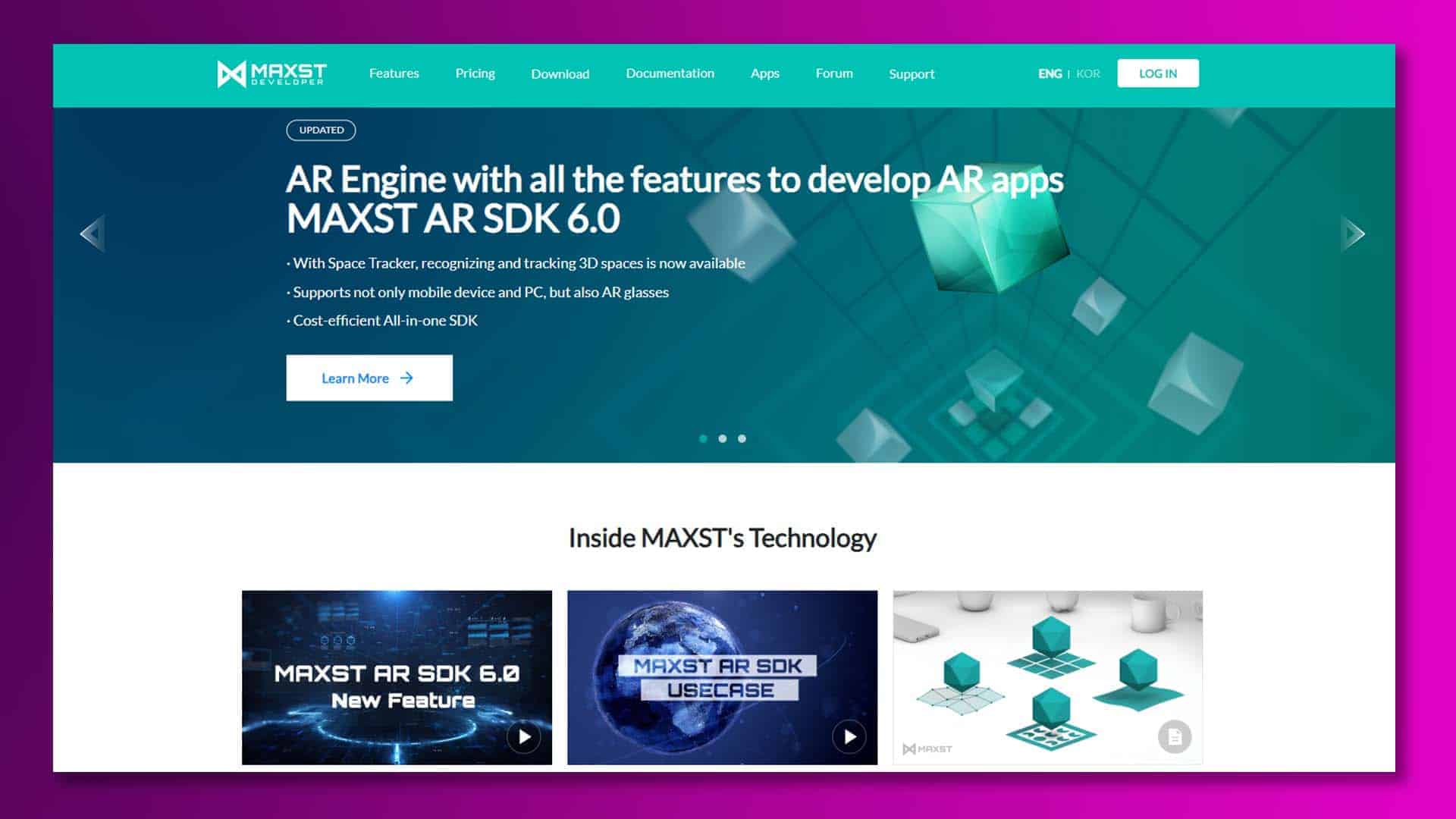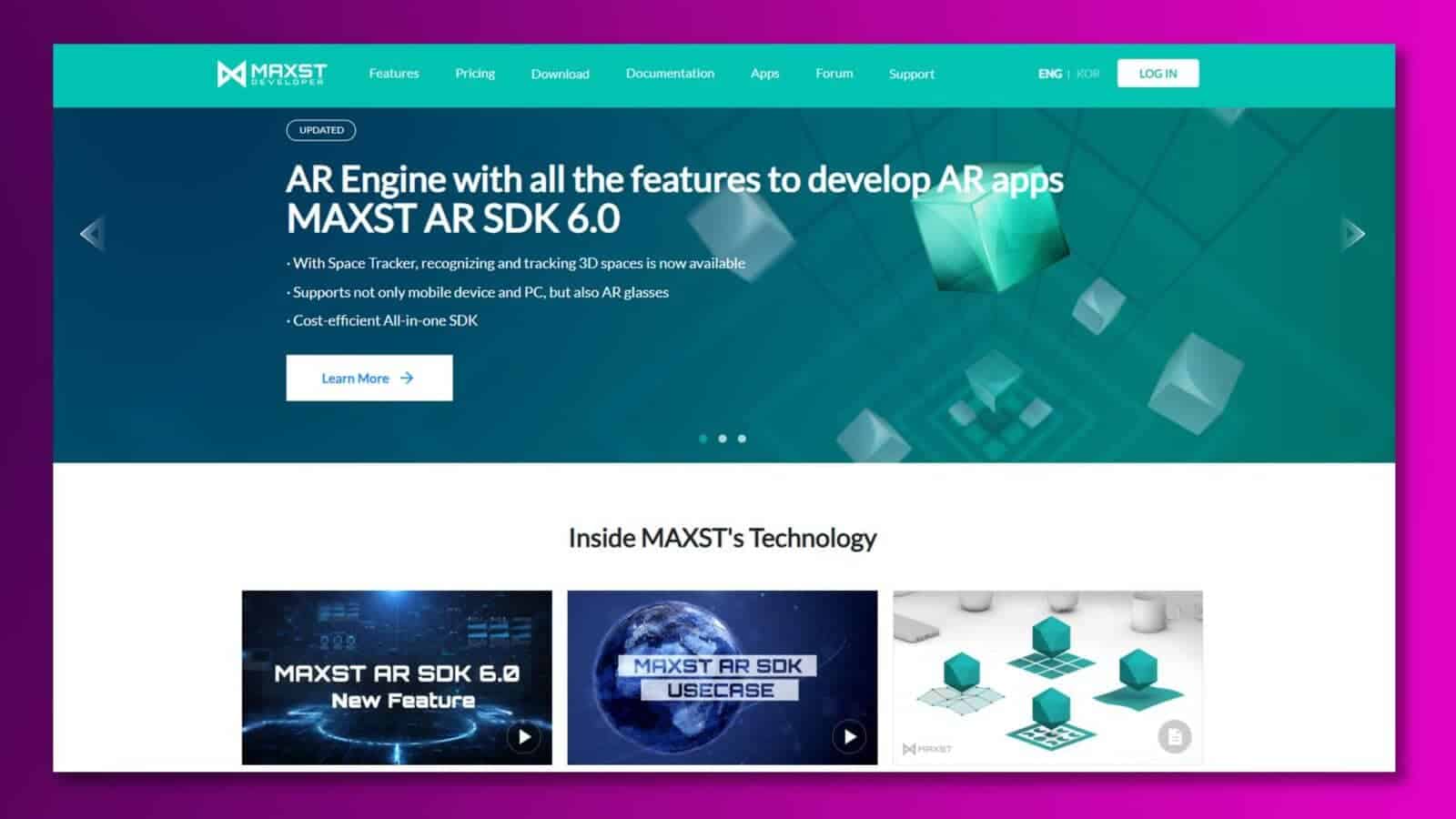 Maxst AR SDK is an advanced software development kit that offers a plethora of features to create AR applications capable of captivating and engaging users.
At the core of Maxst AR SDK lies its state-of-the-art tracking technology, which relies on sophisticated computer vision algorithms to accurately track the user's surroundings, allowing AR content to be seamlessly blended with the real world.
This technology enables developers to create AR applications that are highly responsive and remarkably realistic.
In addition to its robust tracking capabilities, Maxst AR SDK is highly customizable, providing a comprehensive set of tools and resources to create unique AR experiences for various apps.
Whether you're developing a game or a marketing tool, Maxst AR SDK has everything you need to create an absorbing AR experience that caters to your specific needs.
Wrapping up
Augmented reality is not just a technology; it's a whole new world waiting to be explored. With Unity AR SDKs, developers can unlock the potential of this exciting new realm and create experiences that blur the lines between reality and imagination.
So, what's next for augmented reality and Unity AR SDKs? The possibilities are endless. As technology continues to advance, we can expect even more interactive experiences that push the boundaries of what we thought was impossible.
One thing is for sure: With Unity AR SDKs, the future is bright, bold, and full of endless possibilities.
Have any thoughts on this? Drop us a line below in the comments, or carry the discussion to our Twitter or Facebook.
Editors' Recommendations:
Disclosure: This is a sponsored post. However, our opinions, reviews, and other editorial content are not influenced by the sponsorship and remain objective.
Follow us on Flipboard, Google News, or Apple News