5 planning apps to help you get more done
There's a lot of planning apps out there, but a lot of them essentially do the same thing. Here's 5 planning apps that take it one step further.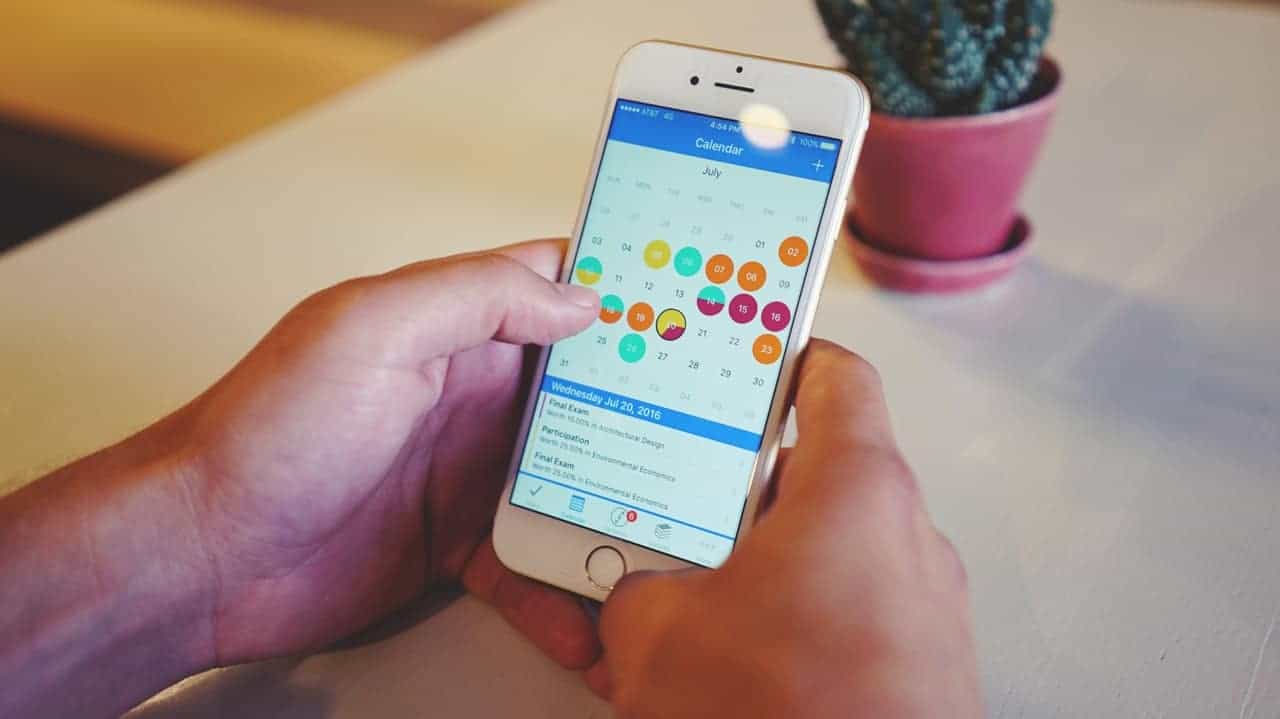 In this connected age, it seems people have never been busier. For professionals, constant access to email and text messages can make it feel as if you're always working.
That can get overwhelming at times, but luckily there are plenty of apps and tools to help you navigate your workday and be as productive as possible.
Here are five of the best planning and scheduling apps available now that you can use to stay on top of your busy day, both at work and at home.
1. Todoist
Todoist is a task and project management app that helps you work efficiently. One of the best things about the app is it works across multiple platforms, meaning you can manage tasks from anywhere. Todoist works across more than 10 platforms, including the web, Android, iOS, Chrome, Safari, Firefox and Windows.
Another good thing is the free version available that offers plenty of features. There is also a premium version for individuals which costs $28.99 per year and adds features such as automatic backup and location-based notifications.
A premium edition for businesses also costs $28.99 per year (per user) and includes resources such as log-in tracking and team management tools.
2. Glass Planner
The Glass Planner app for iOS devices turns your calendar into one all-encompassing to-do list for your life. It places all of your work, home and life tasks in chronological order, encouraging you to address each and every item on your calendar, even if it means rescheduling something you don't have time for.
The fact that the app constantly reminds you of pending tasks and projects could be especially useful in the IT world, where 30 percent of projects are never completed. While this often comes down to unclear service definitions, Glass Planner's persistence is an excellent tool to make sure you stay on top of unfinished tasks.
3. aCalendar
On the surface, aCalendar for Android devices looks like a fairly straightforward calendar app, but its intuitive nature significantly bumps up your productivity. Among its features are a hybrid month/agenda widget for easy access to your task list, and integrated Google Calendar management.
The free version of aCalendar boasts plenty of functionality, but for $4.99, the aCalendar+ premium version is free of advertisements and includes extra features such as color themes, Google Tasks management and a host of business-related functions.
4. Wunderlist
Wunderlist is another planning app that works across multiple platforms including Android, iOS, Chrome, Windows and Kindle Fire, meaning you'll always have access to your to-do lists. It has a deep and extensive list of features, including folders for all related task lists, the ability to set reminders and due dates, and push, email or in-app notifications.
The free version of Wunderlist is sufficient in most use cases, but those serious about staying productive will want to consider the $4.99/month Pro version. For example, the free version allows you to add files up to 5MB in size, assign 25 to-dos, and 25 subtasks per to-do item. With the pro version, there is no limit on file sizes, to-dos or subtasks.
5. Fantastical 2
There is no free version of the Fantastical 2 app for iPhone. But consider the $4.99 price a small investment toward improving the default iOS calendar app.
One of the app's best features is its DayTicker design, which allows you to scroll through individual days horizontally across the top of your iPhone's screen, with each day's tasks listed vertically below. It's a nice way to quickly sift through days to see how your week or month is shaking out.
Another strong feature is the app's natural language engine, which allows you to write plans in your own style while still recognizing days of the week, holidays, event locations and more.
These days, a strong planning and scheduling app is an essential companion for those looking to maximize productivity. Which app you choose may depend on personal preference, but the five listed here are a good starting point.
Follow us on Flipboard, Google News, or Apple News