This smart portable air compressor is a must have for every car owner
Never worry about a flat tire with this $38 portable air compressor pump.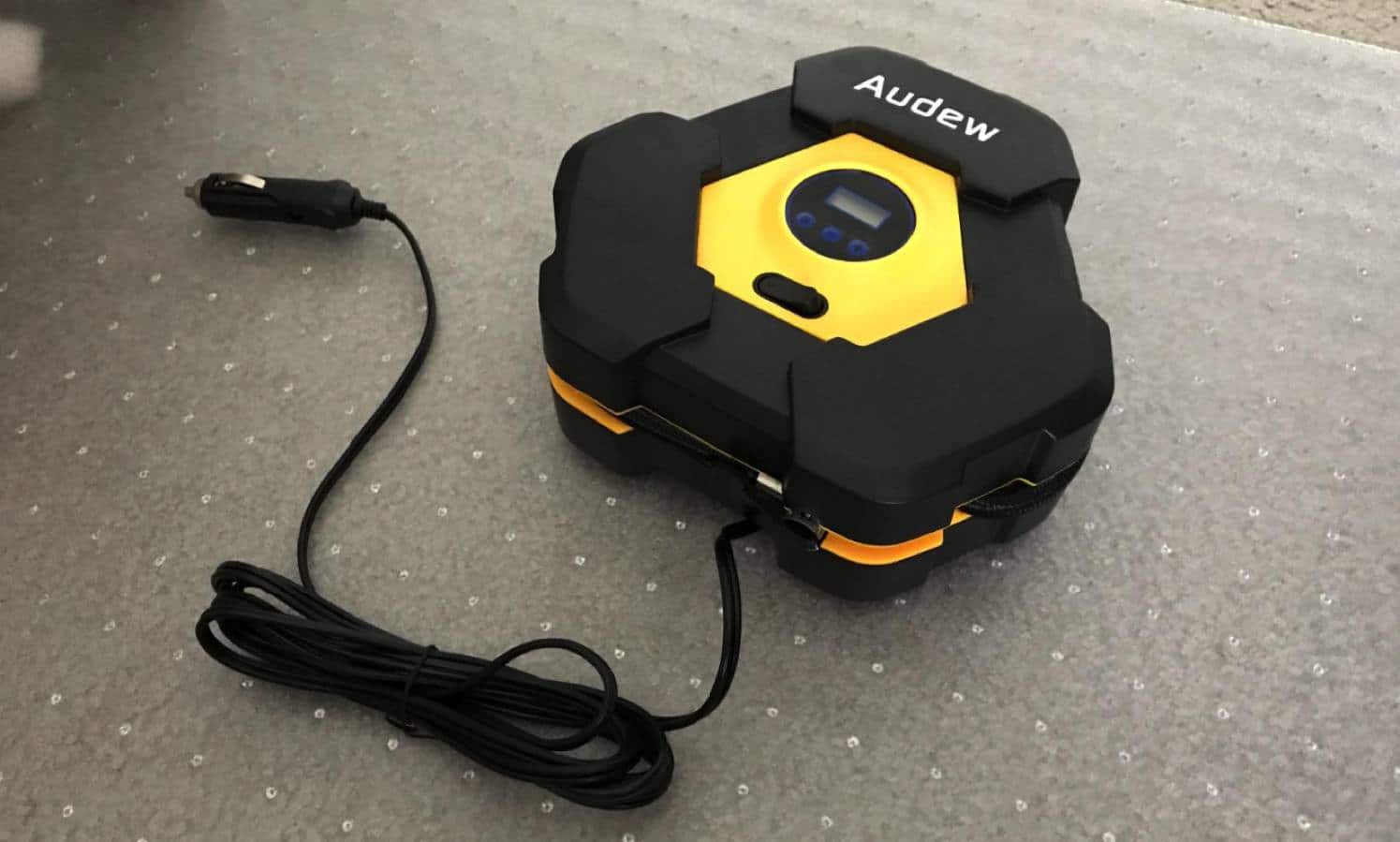 The Audew portable air compressor pump is a very handy tool that everyone should consider keeping in their vehicle. Great for inflating tires, this compressor can help you get out of a tight spot. Having the ability to inflate a tire while on the go will give you peace of mind. Today, we are going to take a more in-depth look at this portable air compressor and learn more about all its features.
Automatic Shut Off: This highly useful air compressor comes standard with an automatic shut off feature that will help prevent over-inflation. Simply set the preferred tire pressure on the unit and it will automatically turn off when you have reached the desired pressure.
An Easy to Read LED: The Audew portable air compressor comes with a bright LED readout that is perfect for use in low-light conditions. Having a bright LED means that you can even use it in total darkness. This will make the air compressor easy to use on a dark roadside and help you quickly get back up and running.
Three Different Tips: When you purchase the Audew portable air compressor, it comes with three different tips. These tips will allow you to inflate not only car tires but also RV tires, boat tires, bikes tires, and sort of inflatables like a basketball. This will give you the versatility you need to get the job done.
Space Saving Design: Designed with space saving in mind, this air compressor is very compact and super easy to store. You can keep this unit in your trunk while not in use and quickly retrieve it when you need it.
The Audew portable air compressor is excellent for those looking for a way to inflate tires while away from the gas station or repair shop. Great for inflating a wide-range of tires and inflatables, you really can't go wrong with this model, especially when it's only $38.
Just a heads up, if you buy something through our links, we may get a small share of the sale. Click here for more.