Best Buy is running a sweet Memorial Day sale that's totally worth checking out
Kicks off today.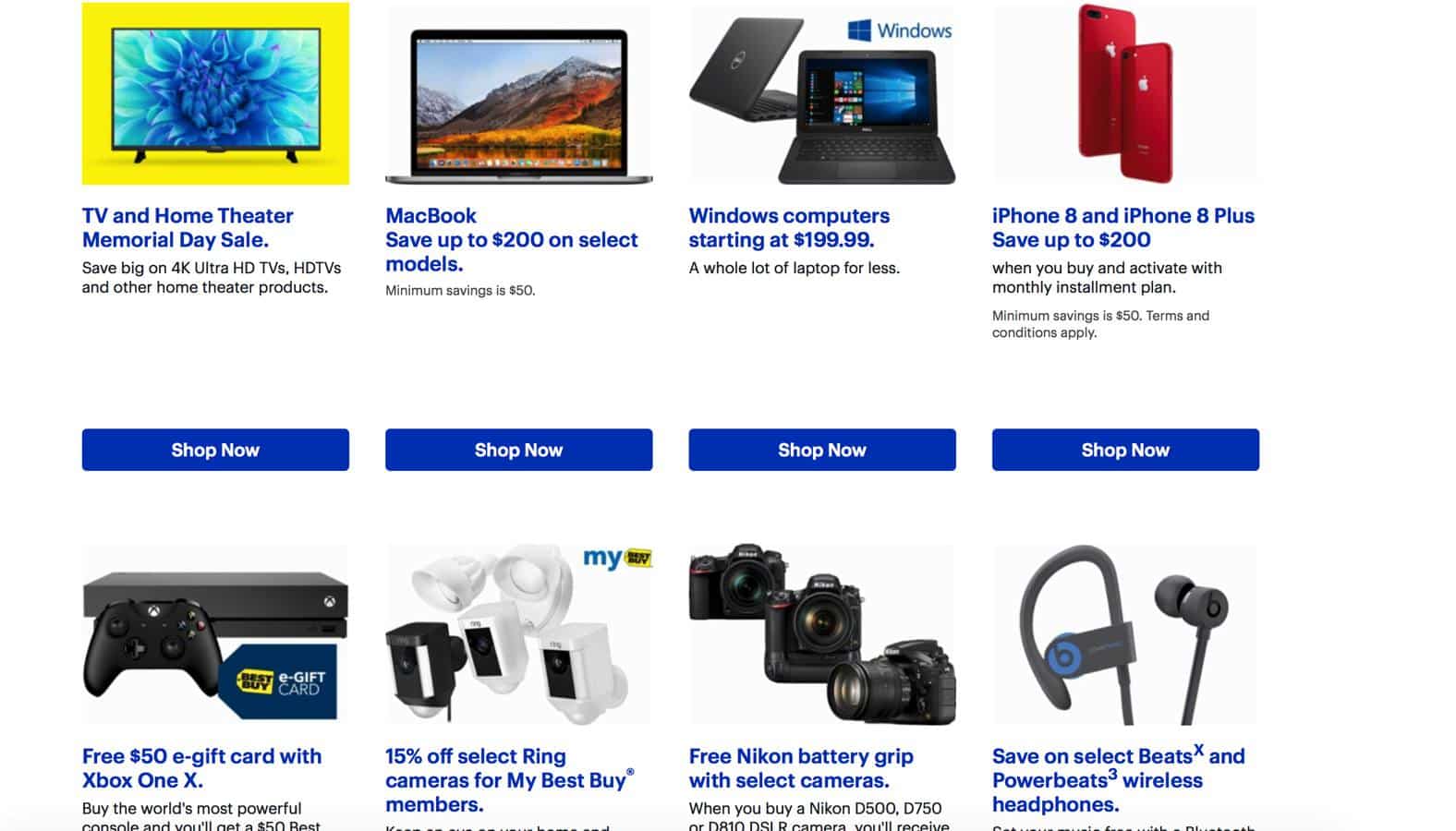 Everyone retailer and their mother is running a Memorial Day sale, and Best Buy is jumping on the bandwagon with a sale of its own, which kicks off today.
There are deals on pretty much everything you would expect to see in a sale from Best Buy. Things like  MacBooks, 4K TVs, and Windows computers, plus some more high-ticket items like smart fridges and traditional appliances.
If you were to ask us, the best deals here are the ones that include Google Home. However, the speakers themselves are not on sale, but they do come bundled for free or are given a deep discount if you buy a particular product with another.
All in all, there's a bunch of stuff included in Best Buy's sale, and it probably wouldn't hurt to poke around until you find something you like. All of the deals can be found here.
Just a heads up, if you buy something through our links, we may get a small share of the sale. Click here for more.