How to block access to Twitter for a certain amount of time
Find yourself scrolling through the never-ending flow of tweets on Twitter? Take a break and install this app to help you break away from Twitter.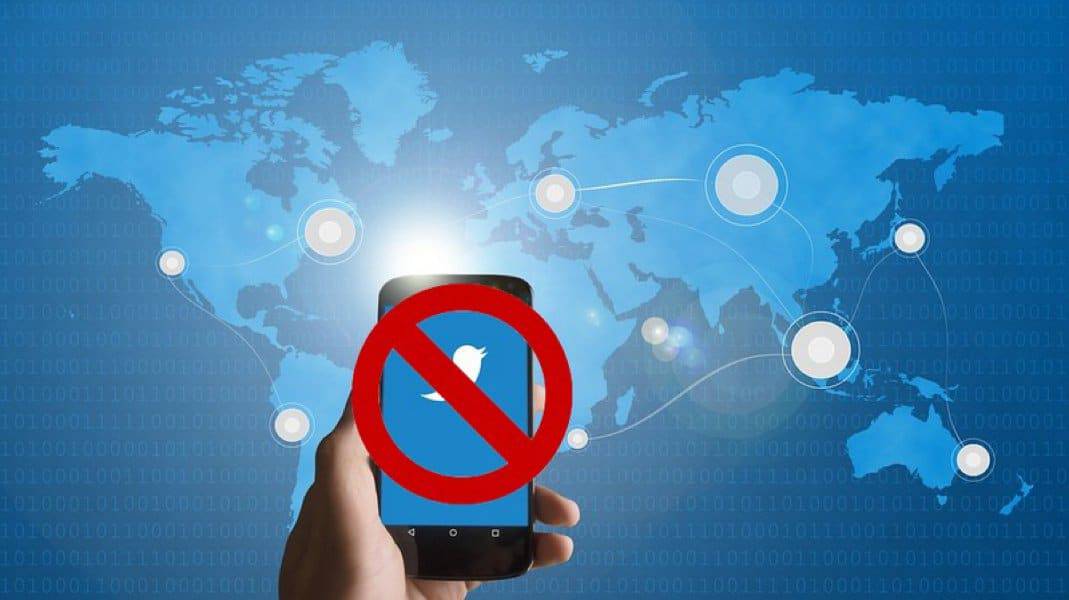 Getting things done can be a real challenge if you are constantly checking Twitter. Before you know it you've lost a ton of time doing absolutely nothing. If you want to get things done, then you're going to have to block Twitter. Plain and simple.
Don't panic; I don't mean permanently but at least until you get things done. Thanks to an app called Clear Lock, you 'll be able to easily block Twitter but for a certain amount of time. That way, you have no choice but to actually get things done and forget about Twitter for a while.
How to Temporarily Block Twitter on Android
Once the app finishes installing, it will ask you to grant it permission to Apps with usage access.  In the next page, you will see a list of all the apps you have installed on your phone. One thing I didn't like about the app was that Clear Lock had already chosen some apps to block. So go through the list and uncheck any apps you don't want to block.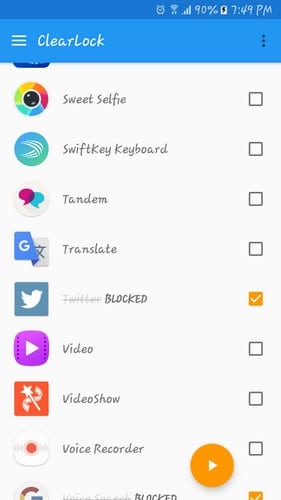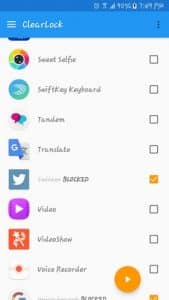 Make sure that Twitter is checked and any other app you also want to block. When you're done selecting tap on the orange button with the Play at the bottom right of your display to continue.
You will see a pop up with a slider where you can set the time you want to block the app. It can be as little as 10 minutes and as much as 12 hours. Set the slider to the time you want to block the apps and tap on the Block Apps option.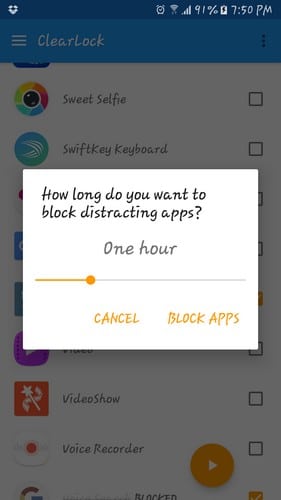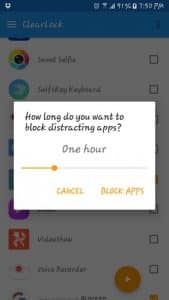 Clear Lock will ask you if you are sure that you want to block. If you're sure tap on¨I'm Sure¨. Not only will the Twitter app be blocked but the Clear Lock app too. Makes sense since you could easily go into the app's settings and unblock Twitter. If you could do that, then the app would be pretty much useless.
Since a minute can feel like an hour when you're not using social media, you will see how much time is left in the notification area of your Android device. If you couldn't resist and you tried to open Twitter, Clear Lock will either close it automatically, or it will show you a message that Twitter has been blocked by the app.
In Case Of An Emergency
Emergencies can happen at any time, so if you need to use an app you've blocked, you'll need to reboot your phone. Try only to reboot your phone if it's an actual emergency if not there is not point in using the app in the first place.
Conclusion
Let's face it. All social media apps can be something difficult to leave alone. Even if you don't have any notifications to look at, you just can't help but look. The app will help you to save time by making it more difficult to access Twitter. Hopefully, the laziness you have inside will be enough for to work. Do you think you'll try out the app?
► Clear Lock
Follow us on Flipboard, Google News, or Apple News