Boston TechJam is getting ready for its 6th annual festival
Boston TechJam is like Boston's version of a techie block party.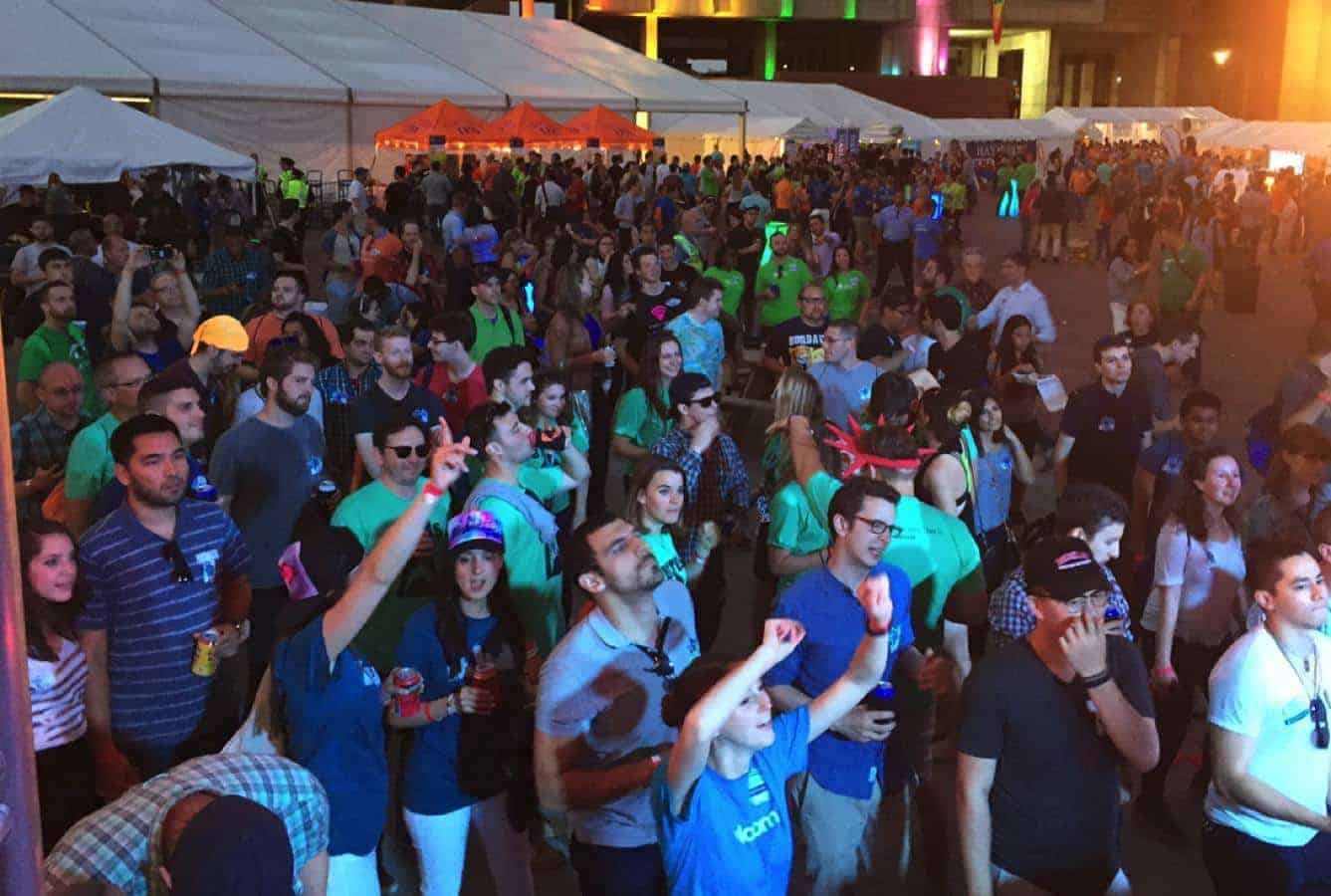 The 6th annual Boston TechJam is set to take place in Boston at City Hall Plaza on June 14th. The event highlights and celebrates New England and Boston area startups, visionaries, entrepreneurs, and established tech companies. There will also be venture capitalists, non-profits, and higher learning institutions. Think of Boston TechJam as a large block party, with plenty of music and innovative showcases celebrating the growing, rich tech culture of the New England area.
"It has become a massive gathering for anyone who loves technology and wants to see and be part of the vibrancy of our local ecosystem. For 2018, we're taking over the entire City Hall Plaza space to allow for additional attendees and offer even more entertainment and engaging content like a Robotics/IoT Village,"  said Christine Nolan, co-founder of Boston TechJam and Sr. Director of Communities at MassTLC
Last year, Boston TechJam drew in 7,000 attendees last year, and this year should prove to be no different. Sponsors for the event include  Autodesk, Cengage, Chewy, Everbridge, Kronos Incorporated, Liberty Mutual, MathWorks, PTC and The Predictive Index.
"Boston TechJam has grown beyond anything we could have imagined when launching, in large part due to the amazing partners who've returned year after year to bring this celebration to the community," said Nolan.
For 2018, the event will be adding an area for robotics and the Internet of Things, as well as a new stage for something being referred to as "theater-in-the-round." This new stage will be basically where techies can show off their wide array of talents from slam poetry and tech ideas, to juggling and musical performances.
Boston TechJam is led by co-founders Christine Nolan of MassTLC and Mark Lorion of Arxan Technologies along with founding team members Dave Polcaro from East Coast Catalyst, Ben Maitland-Lewis from Pretty Instant, Dave Cutler from Influence Central and Sarah Babbitt from SHIFT Communications. 
If you're interested in registering or attending, head on over to Boston TechJam's site here where they'll keep you up to date with all the latest news and additions leading up to June 14.
Have you previously attended Boston TechJam? Do you plan on attending this year? Let us know what you're thinking down below!
Follow us on Flipboard, Google News, or Apple News