Brave vs. DuckDuckGo browser: Which is better for everyday use?
In this article we'll explore what the Brave and DuckDuckGo browsers have in store for you.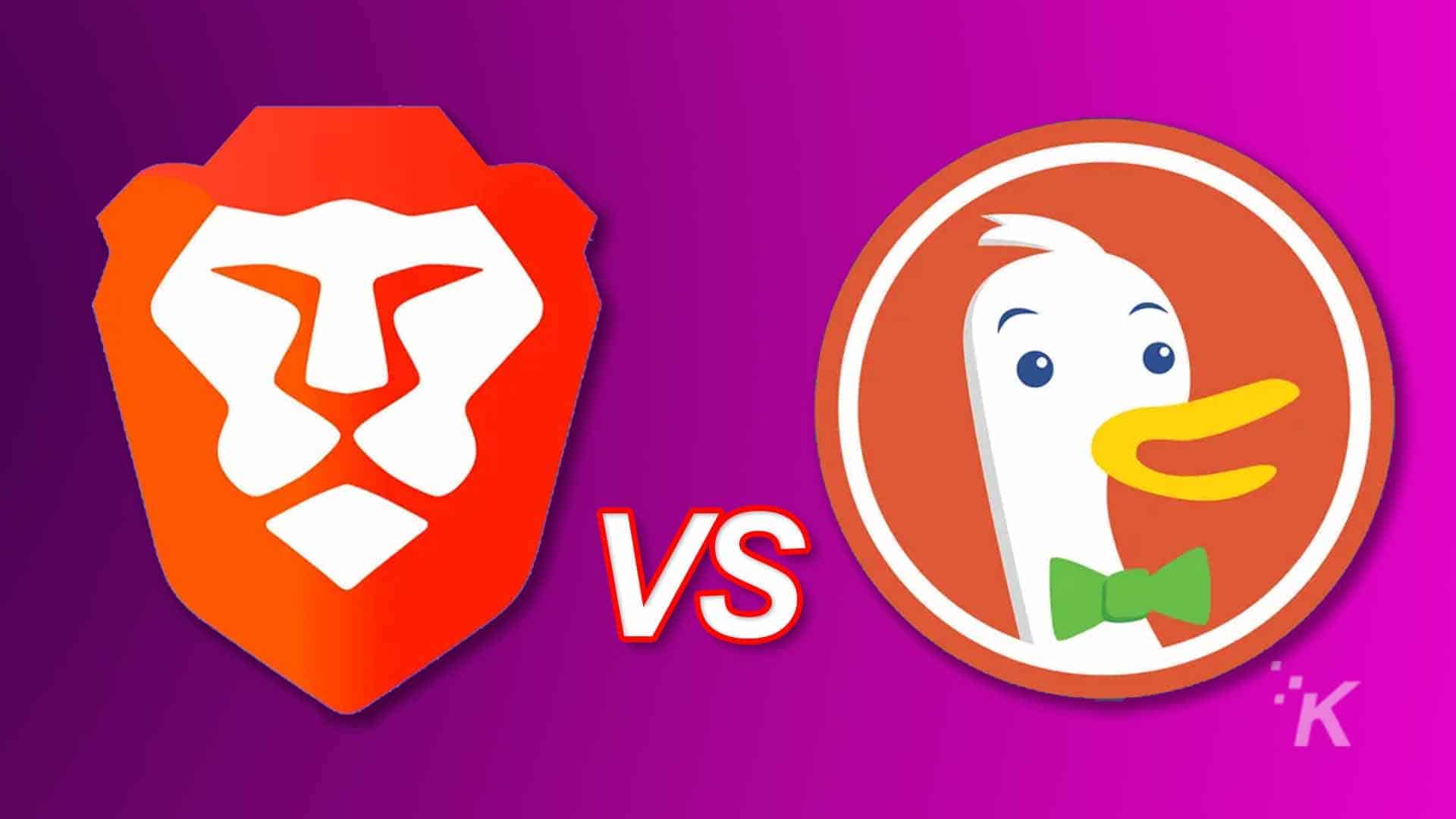 Brave and DuckDuckGo have a lot in common. Both browsers are built with your privacy in mind, offering a safe space to browse without compromising your personal data.
However, the two browsers aren't identical, and figuring out which is better for your particular needs can be hard.
That's why we're here. In this blog post, we will help you unravel the pros and cons of each browser so you can figure out which is the best choice for your everyday use.
Let's dive into the details to find out more about what Brave and DuckDuckGo have to offer.
What do the two browsers have in Common?
While Brave and DuckDuckGo have taken different paths in the world of privacy-centric browsing, they do share a substantial amount of ground in terms of functionality and focus.
Before we delve into what sets them apart, let's take a moment to explore the fundamental features they have in common:
Availability across multiple platforms: Whether you are using Windows, macOS, or Linux, both Brave and DuckDuckGo have got you covered, offering seamless browsing experiences across these platforms. DuckDuckGo's browser has only recently become available on Windows.
Privacy-focused browsing: Both browsers stand tall in providing private browsing experiences. They come equipped with robust tracker-blocking features to shield you from prying eyes. Furthermore, they adhere to strict privacy policies, emphasizing not collecting or sharing user data.
Encryption: Security is a shared priority, with both browsers leveraging advanced encryption techniques to protect user data and facilitate secure browsing environments.
Mobile support: Both Brave and DuckDuckGo have responsive and user-friendly mobile applications for Android and iOS platforms, ensuring that you can enjoy secure browsing on the go.
User-friendly interface: Built on the Chromium foundation, both browsers promise clean and straightforward interfaces. Users will find navigating through tabs and settings a breeze, thanks to the intuitive designs.
In short, if your goal is to protect your data when browsing the web, both browsers can get the job done for you. But there are a few perks that you can only get with one browser and not the other. Let's start with what Brave can offer.
Good reasons to choose Brave over DuckDuckGo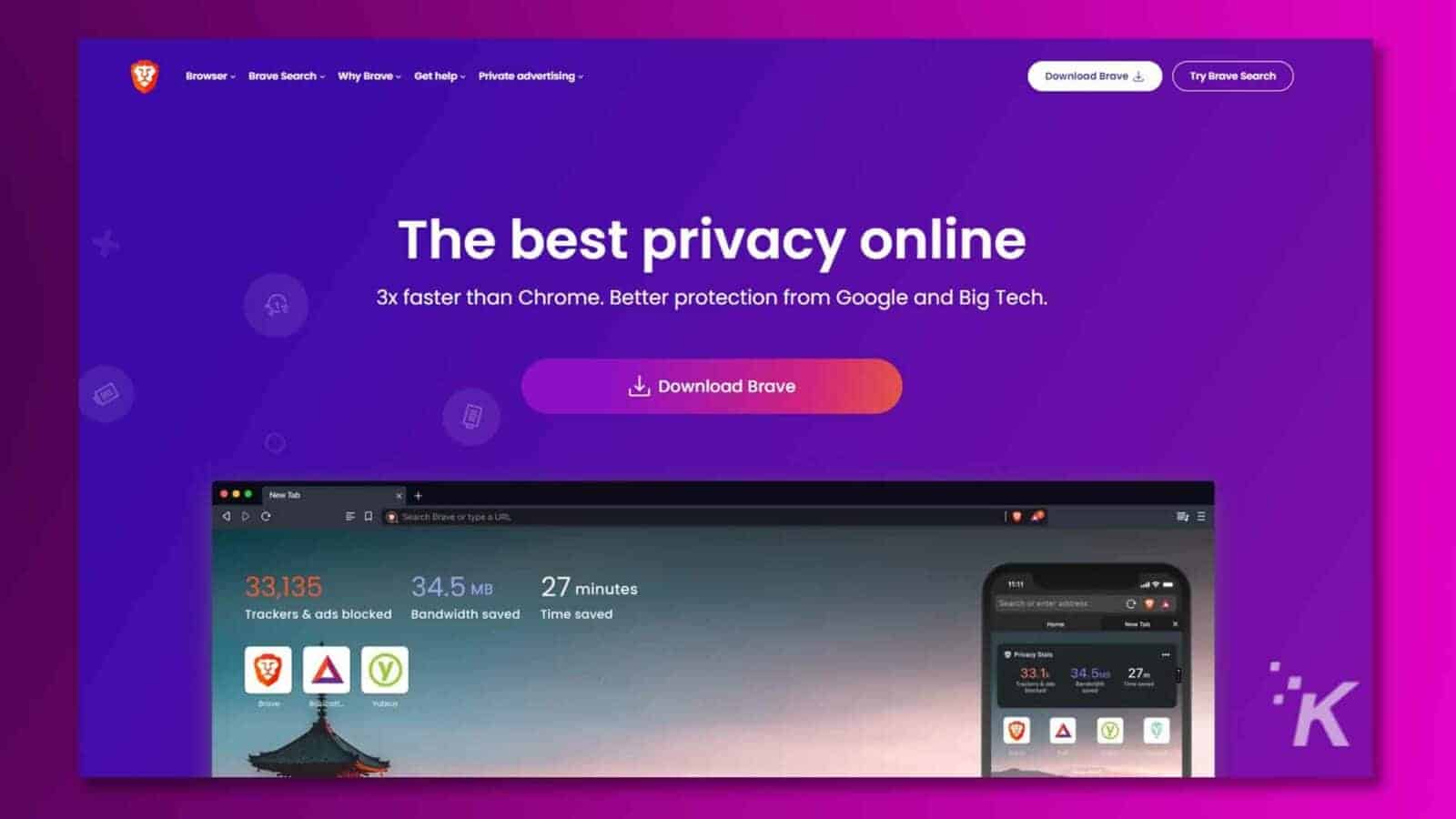 Brave offers a variety of features that enhance not only privacy but also the overall browsing experience. Let's delve into the reasons why Brave is a good option for your go-to browser:
Speed: Brave is known for its fast browsing speed, which is largely due to its default ad-blocking feature, reducing the amount of content to be loaded on each page.
Monetization and advertising: Brave offers a unique approach to ads with its Brave Rewards system. Utilizing the BAT cryptocurrency, it provides an option for users to earn by viewing ads and supports content creators through tips.
User interface: Brave offers a customizable homepage, allowing users to tailor the browser interface to their preference, providing a potentially more personalized browsing experience compared to DuckDuckGo. Or at least compared to what DuckDuckGo can offer without digging into the settings or installing extensions.
Cryptocurrency wallet: For cryptocurrency enthusiasts, Brave brings an integrated wallet. That makes it easier to move and utilize various cryptocurrencies without having to rely on third-party extensions.
Search engine choices: Unlike DuckDuckGo, Brave doesn't force you to use their search engine. While Brave comes with Brave Search as the default engine, users are free to change that. You can even set DuckDuckGo as your default search engine in Brave.
Ad blocking: By blocking ads by default, Brave can offer a browsing space with fewer distractions, although this can sometimes lead to websites not functioning properly.
Tor integration: Adding an extra layer to privacy, Brave allows users to route their traffic through the Tor network, ensuring enhanced anonymity while browsing.
The last point is major, as using Tor hides your IP address when browsing online. As such, Brave is the only browser of the two that can reasonably be used to replace a VPN. Just be aware that using Tor will significantly reduce your browsing speeds.
Good reasons to choose DuckDuckGo over Brave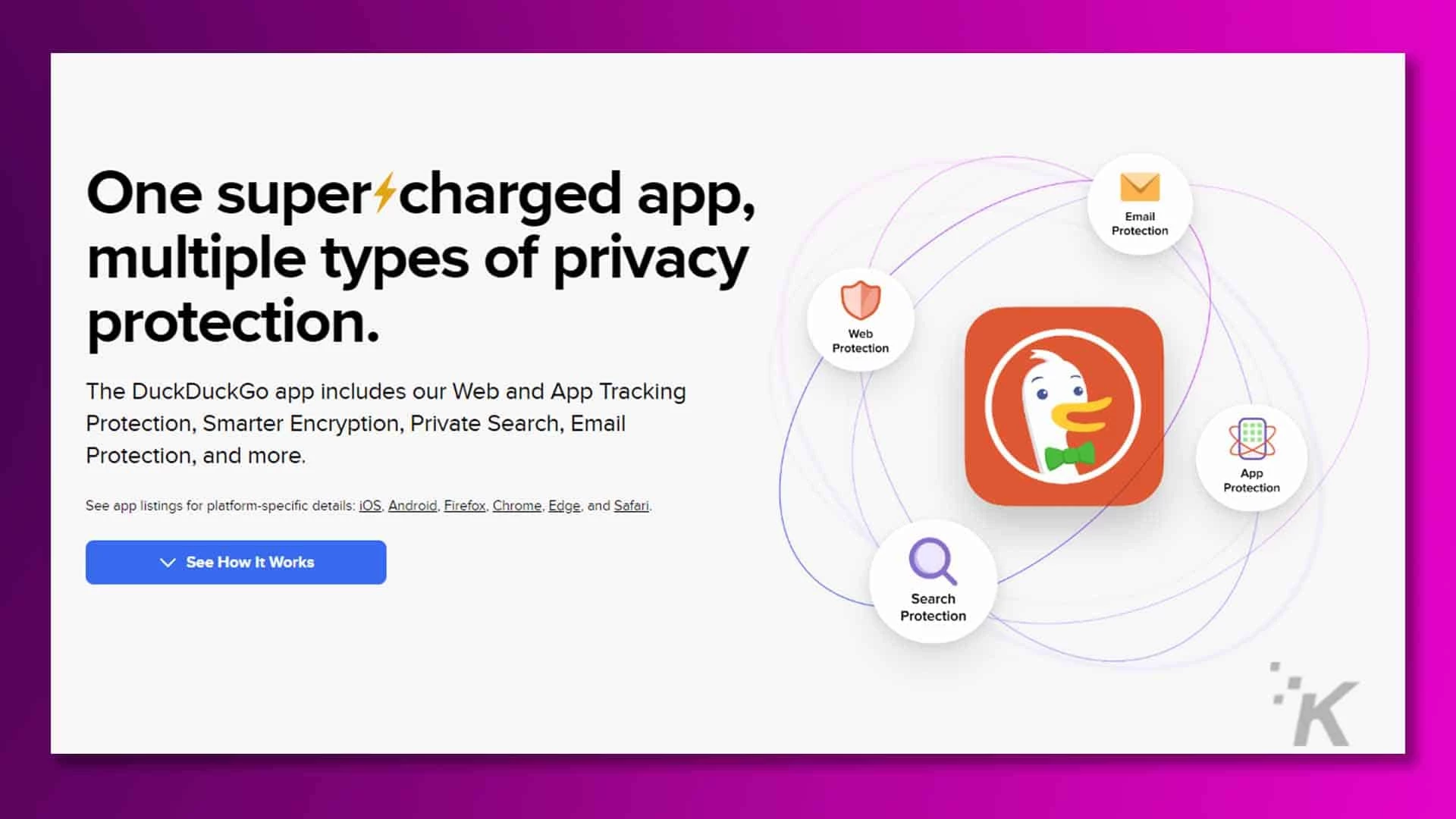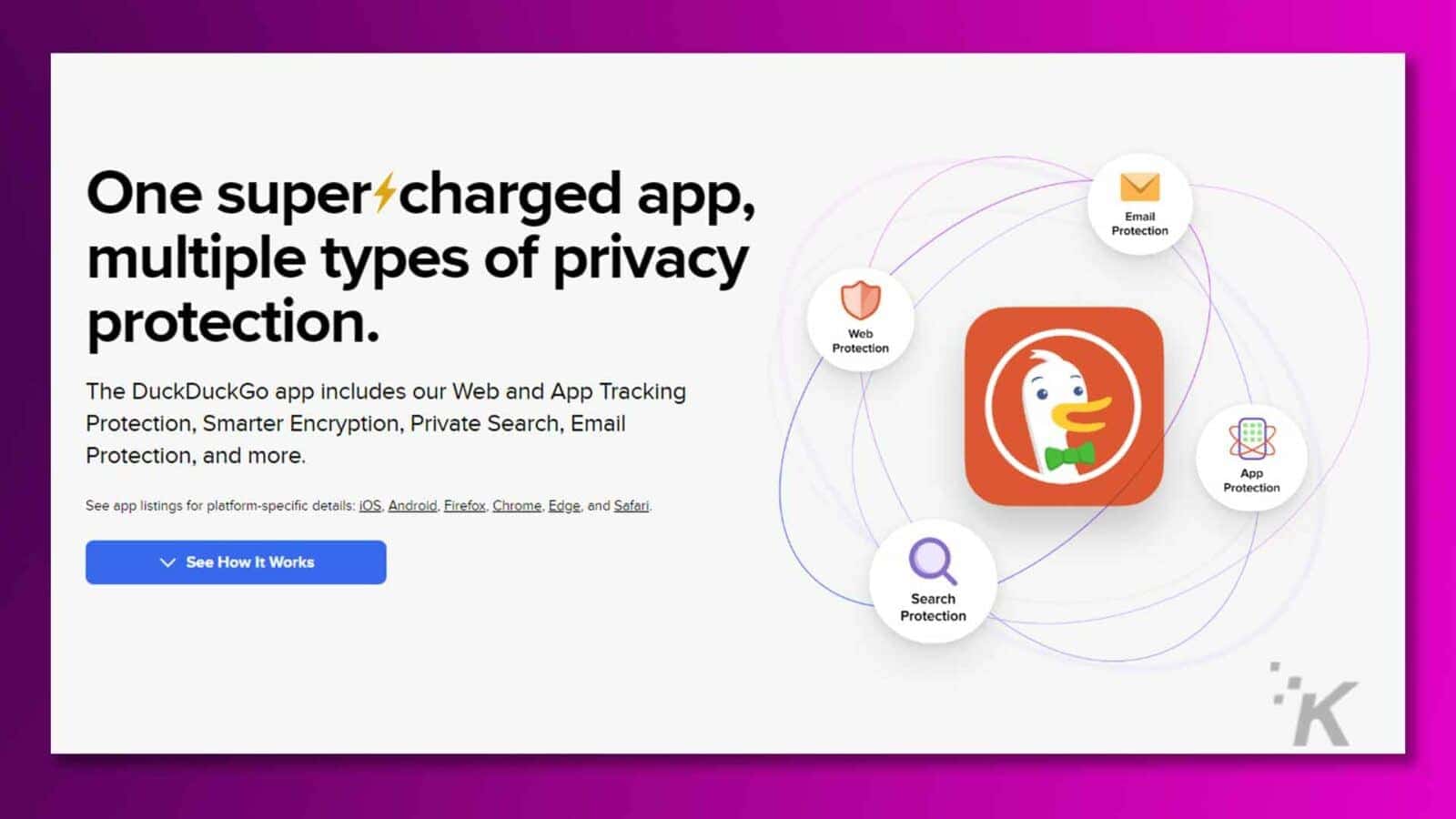 The DuckDuckGo browser has fewer bells and whistles when compared to Brave, but that doesn't mean it is a weak option. Here are some good reasons you might find DuckDuckGo to be a better fit for your browsing needs compared to Brave:
Monetization and advertising: DuckDuckGo primarily generates revenue through the ads it displays on its own search engine. This approach maintains user privacy while still allowing the browser to support itself. DuckDuckGo has strict guidelines to make sure its native ads are not collecting user data.
User interface: DuckDuckGo offers a simplified user interface that promotes ease of use. In comparison to Brave's feature-rich interface, DuckDuckGo provides a less cluttered, more focused browsing environment right from the start.
Search engine: The DuckDuckGo browser uses its own search engine by default, which is well-regarded for protecting user privacy. This helps to promote a secure browsing environment straight out of the box.
Reliability: While Brave's aggressive ad-blocking strategy can sometimes prevent websites from loading correctly, DuckDuckGo takes a less aggressive approach, promoting better compatibility and fewer browsing interruptions across websites.
The best word to describe the DuckDuckGo browser is "straightforward." And if you're already using DuckDuckGo as your default search engine, it does make sense to start using their browser as well.
This way, you're only trusting one company to keep your browsing and searches private rather than splitting your trust between two different entities.
Conclusion: Which to choose?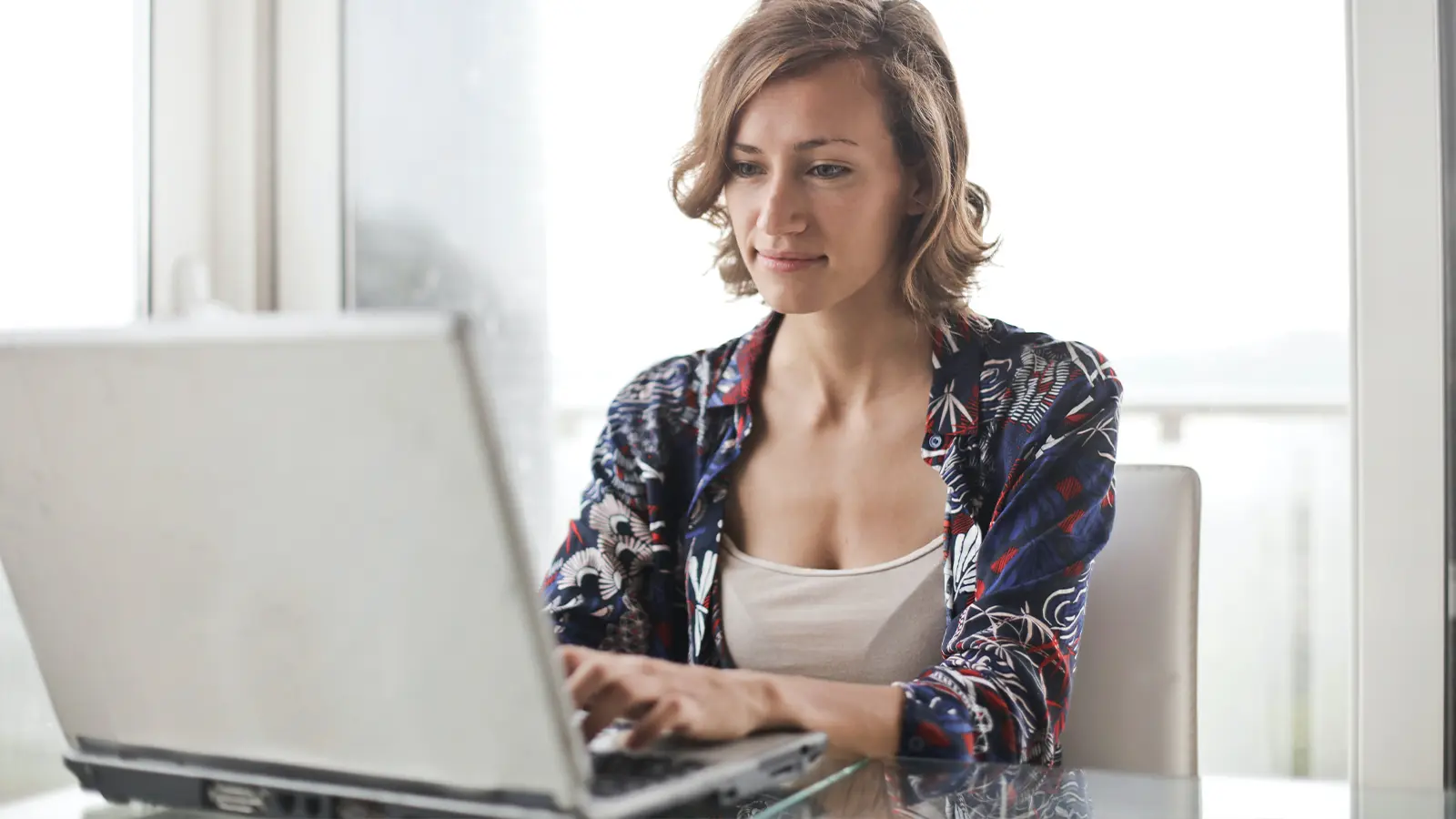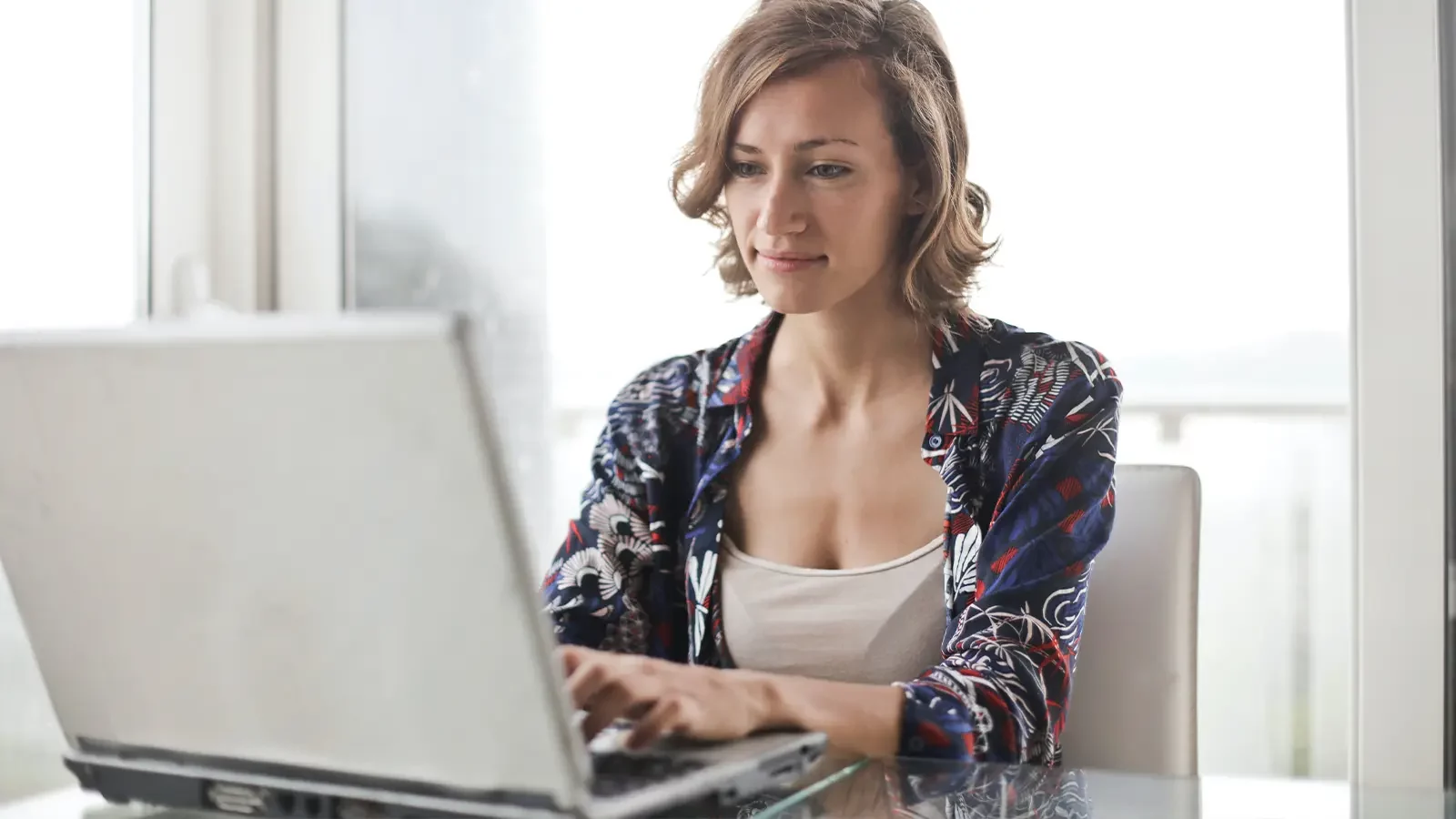 If you've read this far, it should be obvious which of the two browsers is the best fit for your needs. Brave is great for crypto enthusiasts, people who want more features, and individuals who prefer the flexibility of choosing their default search engine.
On the flip side, DuckDuckGo stands as an excellent choice for those looking for a straightforward, no-frills privacy solution.
Still can't decide? It may be because neither option offers everything you need. In that case, you might find your match in some other privacy-centric browsers worth considering:
LibreWolf: A community-driven project that prioritizes user privacy and security, LibreWolf is an independent browser that builds upon the foundations of Firefox. It strips away features that can compromise privacy while offering a fast and secure browsing experience. This is one of the best solutions for users who want to avoid supporting the Chromium project.
Tor Browser: Developed to safeguard users' anonymity, the Tor Browser directs your web traffic through a network of volunteer-operated servers. This not only disguises your identity but also protects you from surveillance and tracking, offering a high degree of privacy and security while browsing. If you don't mind slow browsing speeds, Tor Browser is one of the most secure browsers in the world.
Apex Browser: On top of offering strong privacy, Apex Browser lets users choose fully-fledged online identities to present to websites. Each tab on Apex Browser can have its own search history, cookies, and fingerprints. This not only makes multi-accounting much easier, but it also lets you keep your personal data safe without hurting your online experience. Websites will still load normally and make suggestions or recommendations based on whatever online identity you choose.
All of these options offer as much or more privacy than Brave and DuckDuckGo.
Have any thoughts on this? Drop us a line below in the comments, or carry the discussion to our Twitter or Facebook.
Editors' Recommendations:
Disclosure: This is a sponsored post. However, our opinions, reviews, and other editorial content are not influenced by the sponsorship and remain objective.
Follow us on Flipboard, Google News, or Apple News