Brazil's biggest statue gets mapped in 3-D by a drone
Discover how drones and image processing software can create a high-resolution 3D model of one of the world's largest and hardest to reach monuments.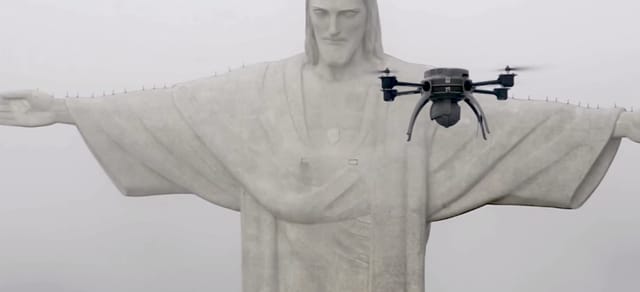 At the summit of Brazil's Mount Corcovado, you'll find one of its biggest statues looking over Rio de Janeiro. The enormous statue of Jesus Christ, also known as Christ the Redeemer, is known across the world as one of Brazil's iconic landmarks.
Thanks to a couple of researchers and a software company, they created the first accurate 3D model of Brazil's most famous monument. For the nuts and bolts of the project, here's an excerpt from the original report form NBC News:
"Last fall, NEXT Lab of PUC University in Rio de Janeiro and software company Pix4D teamed up to create an exact virtual replica of the monument, which reaches nearly 125 feet (38 meters) in the air. They ended up using a quadcopter from Canadian drone-maker Aeryon Labs. When visitors were gone, the team buzzed around the statue 19 times in six days, collecting 3,584 images during its 10-minute flights, according to Aeryon. The statue had never been completely scanned, the company said, because the statue's size and location atop Corcovado mountain make it hard to use methods like LIDAR."
Follow us on Flipboard, Google News, or Apple News