The Chipolo Card is the world's thinnest wallet finder
Finally, a wallet tracker that actually fits in your wallet.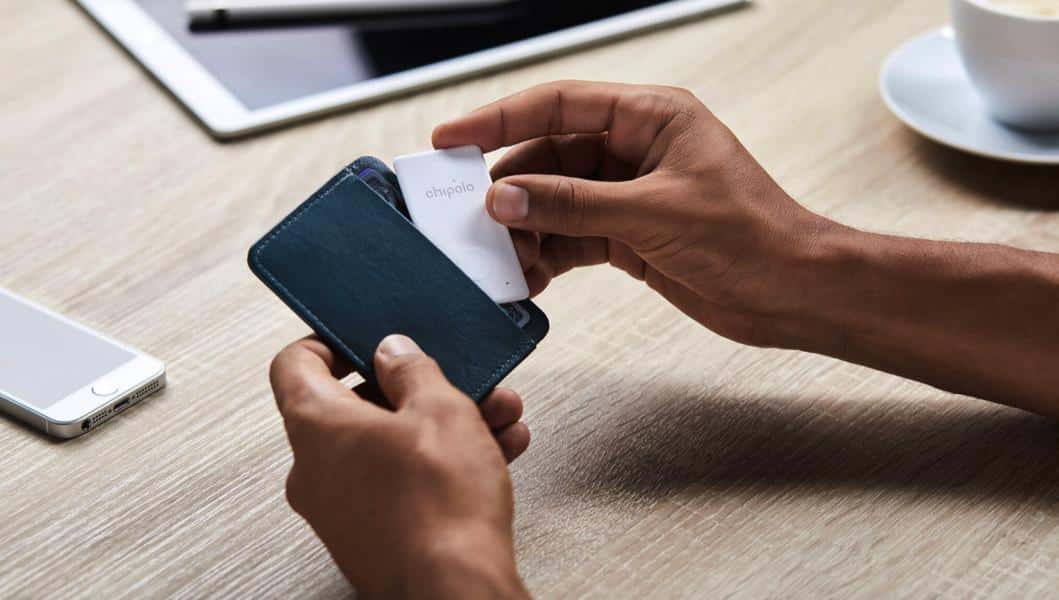 In the span of a five-year period, about 323 million people in the United States alone will have lost their wallet. That's a lot. So to help cut down that number, Chipolo, a bootstrapped Bluetooth tracker startup is launching its Chipolo Card, a wallet finder you can actually fit in your wallet. And it goes on sale today.
The Chipolo Card is insanely thin. Coming in at just .08 inches thick, Chipolo's Card comes in 11 percent thinner than the Tile Slim and 63 percent thinner than TrackR Bravo, making it the thinnest Bluetooth tracker out there. This allows users to track down their wallets, passports, or anything else that's worth finding, but without all the bulk. 
The card is controlled via the Chipolo app from an iPhone or Android device. When you lose your wallet, and you're within a 200-foot range, the card will blare out a 95-decibel ring to locate it. And if you're out of Bluetooth range, "Chipolo's global Lost & Found Network bridges together users to help one another recover lost items," the company writes in a recent press release. 
When one of the thousands of Chipolo users passes by it while running the app, users will receive a confidential update with your item's last known location. The company claims that its growing network is helping users to find more than 50,000 lost items daily.
"Avoiding losing your wallet and other personal items can be simple, especially when you have an entire community readily available to help in your search," said Primož Zelenšek, CEO and co-founder of Chipolo. "While we are focused on giving every inanimate object the power to be found, the true excitement of our products stems from Chipolo's community coming together to help one another find lost items. By integrating the Chipolo Platform into partner products with Knomo, Perry Ellis and more, the community has multiplied tenfold in the past year alone."
The Chipolo Card goes on sale today and is selling at $35 for one pack and $60 for a two-pack. Additionally, Chipolo's Classic and Plus products also have updated hardware and are available in six new colors. To learn more, click on the link below.
Follow us on Flipboard, Google News, or Apple News