The Chromebook you've been waiting for – Samsung Chromebook Pro & Plus review roundup
Samsung just released its newest line of Chromebook's and we got some of the best takeaways from some of the best critics.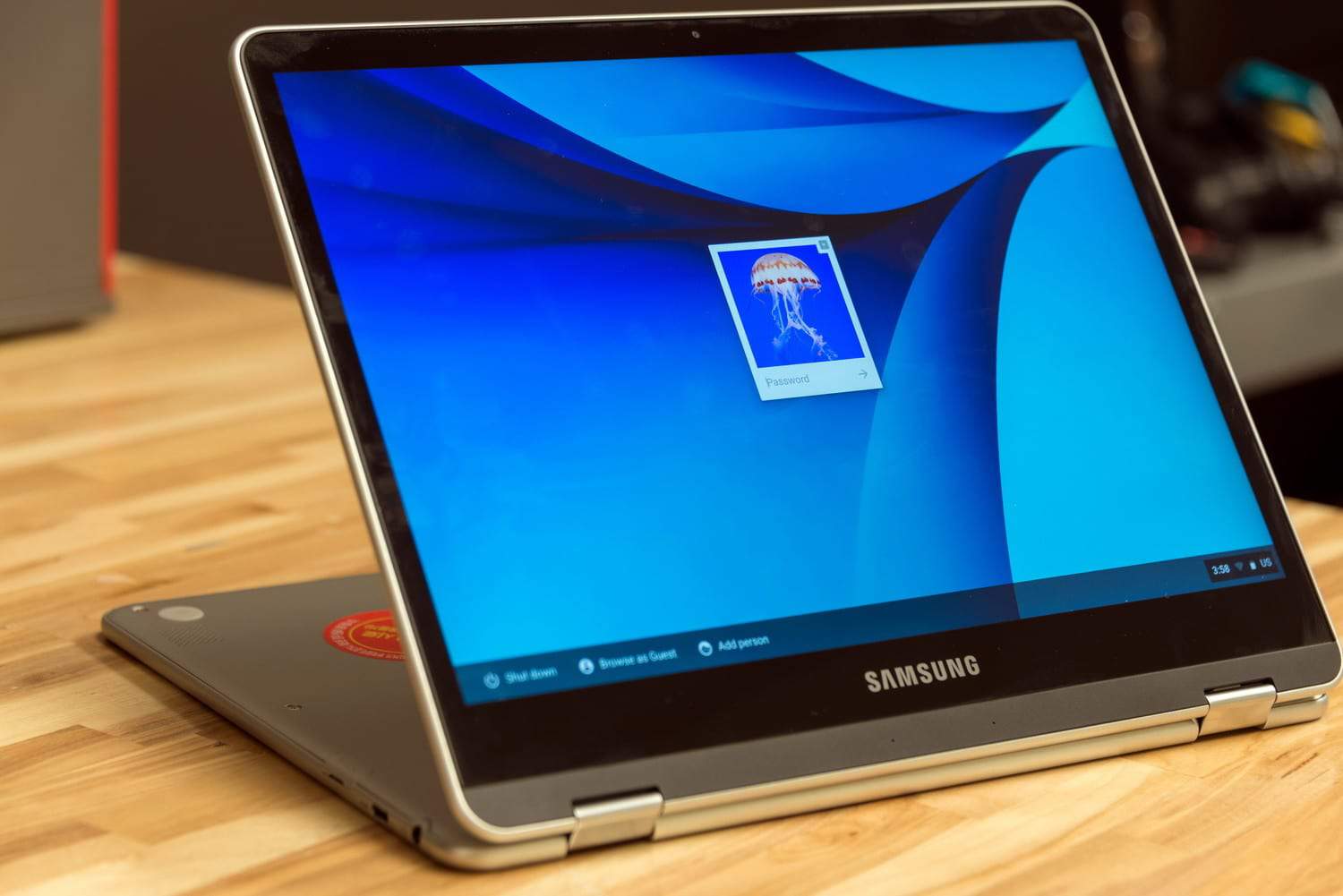 Samsung just released its newest line of Chromebook's and we got some of the best takeaways from some of the best critics.
---
Google's Chromebook has come a long way. Starting off as a pseudo-novelty piece of hardware, Chromebooks are now some of, if not the, most popular laptops out there. What's not to like? They're simple to use and have a wide variety of features. In fact, there were more Chromebook purchases than any other laptop last year. Several laptop manufacturers, such as Acer and HP, create Chromebooks too.
Samsung is one of the many companies to manufacture Chromebooks as well with their latest models, the Chromebook Pro and Plus. Reviews have been pouring in for the Chromebooks, with many reviews pointing out some welcome additions and the overall appealing look. Let's dig in further.
The Verge

The Verge is one of the first tech websites to release a relatively positive review for the Chromebook Pro. The website highlights the metal design of the laptop, but also compliments the capabilities of the machine as well.
It's my pick as the best Chromebook you can buy today, so long as you're willing to spend the extra money to get this beautiful screen and quality hardware. It outdoes cheaper devices and will be easier to use and maintain than a comparably priced Windows machine. When you see (and argue) about the score below, that's what I'm looking at. This is simply a great Chromebook when measured against those standards.
Techradar
Techradar's Kevin Lee praises the addition of the stylus for the new Chromebook. He goes into detail about how much an improvement this laptop is over other machines on the market and favorably recommends it over any Android based tablet.
Samsung has hit a home run with the first stylus-supported Chromebook. Right out of the gate, the pen feels as natural as writing on paper, a feat that took three generations of Surface devices for Microsoft to master. Aside from the unique built-in pen, this is one the lightest, well-built Chromebooks yet, with a high-res screen designed for consuming web media. Combined with a wonderful tablet mode, we'll just skip Android tablets entirely and just get this Chrome OS machine
Wired

Wired offers a critical review of the new Samsung Chromebook. The popular tech website comes to the verdict the Chromebook is just "meh." Nothing terrible per say, but Wired's David Pierce believes there are better Chromebooks, and laptops, out there. However, he does see the potential in Samsung's products.
The hardware's there: Samsung proved you can make the right kind of laptop at an attractive price, and I hope every other PC manufacturer is taking notes. But on the software side, it's clearly unfinished. Luckily, you get to wait and see if Google fixes the Pro's many problems. I'll be back here to let you know how that goes. But for right now, know this: the dream of the just-right Chromebook is alive inside this machine, but it's still just out of reach.
CNet

CNet's review is massive and incredibly in-depth. Dan Ackerman touches upon several of the Chromebook's capabilities, including gaming and video editing. Ackerman is very complimentary on the overall machine and gives the Chromebook a recommendation.
For the price, it's hard to name a competing product that offers comparable features and performance, although I suspect 2017 will be a big year for Chrome OS and we'll see a lot of very capable machines that can take advantage of the Google Play Store. After five years of evolution, the Chromebook concept finally feels ready for prime time.
Digital Trends

Digital Trends' review by Brad Borque is one of the few reviewers who mentions issues with the Samsung Chromebook's battery life and its operating system. However, he does favor the laptop over certain Windows laptops, solely based on its performance.
Samsung's Chromebook Pro is a premium, ambitious system, with a lot going for it when it comes to design and feature set. There's some awkwardness associated with Google Play's recent introduction to Chrome OS, but the problems are minor, and potentially solvable in software. It carries a premium price for the category, but still comes in well under even the most budget-friendly Windows machines.
Overall, looks like the Samsung Chromebook Pro is one of the best options out there. Don't take our word for it, the proof is right above us.
The Samsung Chromebook Plus is now available for purchase and is currently selling for $449.99.
Follow us on Flipboard, Google News, or Apple News