Cloud security: What financial institutions should know
When it comes to the cloud, security is something that should never be overlooked, especially when it comes to financial institutions.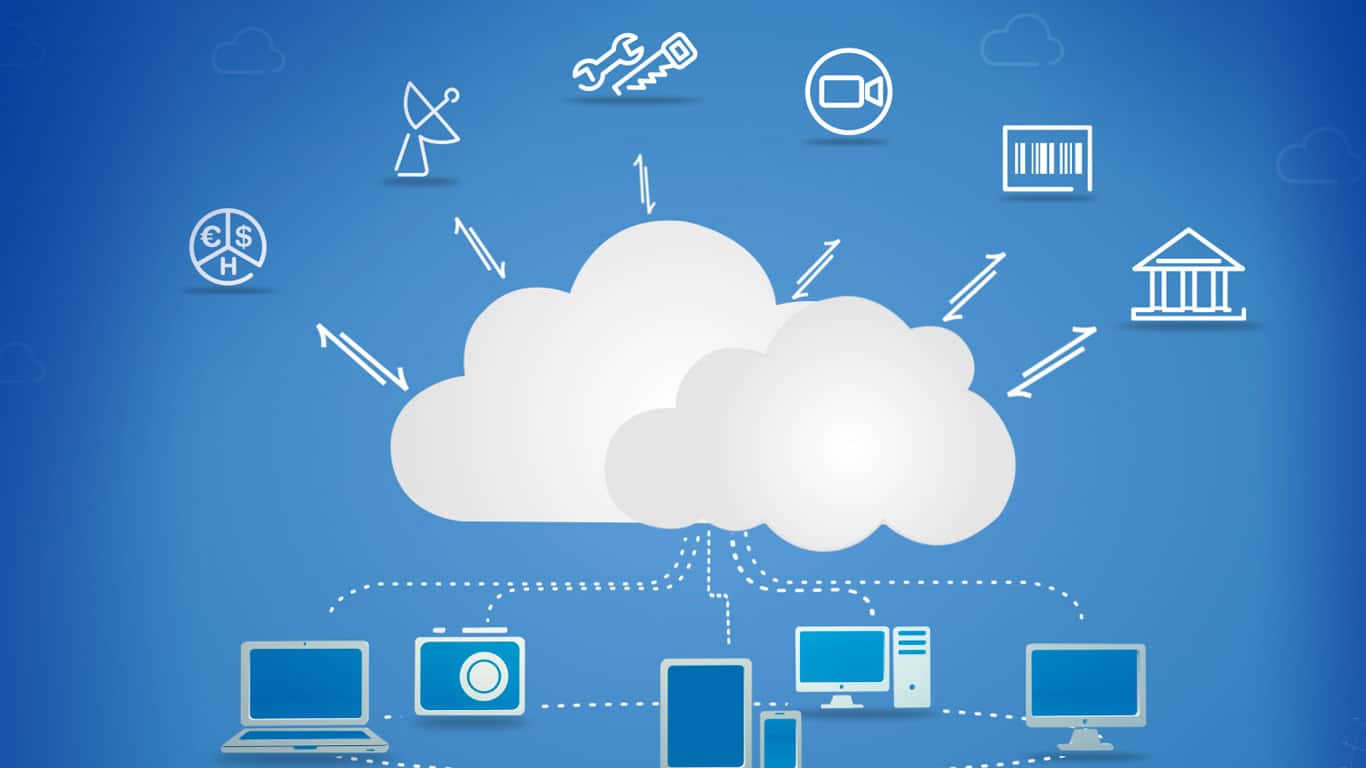 When it comes to the cloud, security is something that should never be overlooked, especially when it comes to financial institutions.
---
After healthcare, the other institution that functions on trust is finance. Financial Institutions help individuals, businesses and communities in many ways. Banks lend capital to fund development projects, small businesses are born by using mini loans and non-profit organizations partner with banks to initiate projects. Any breach of data in these processes can bring some major systems spiraling down in an instant.
In October 2014, one of the biggest data breaches in history targeted two large banks – JPMorgan Chase and Morgan Stanley. The chains offer credit cards, mortgages, commercial and consumer banking services. The data breach affected millions of households and businesses.
In the digital age, banks require flexibility in storing their data. This flexibility can only be achieved through cloud storage. World Bank also moved its data to cloud, saving costs on setting up servers in each of the 186 countries that it serves.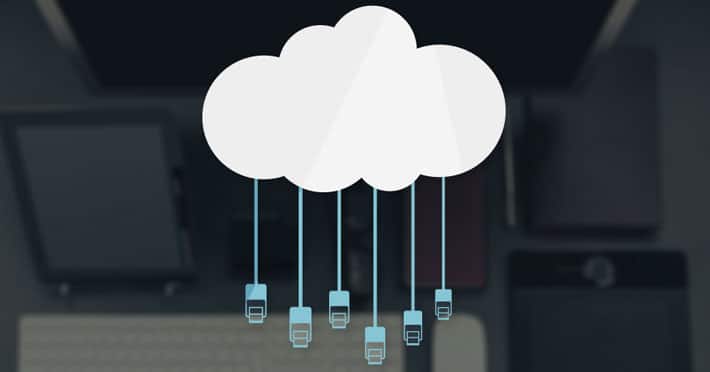 In the financial sector, the question isn't about where cloud services are being used, the focus is on where they aren't being used. How does a financial institution determine whether to keep an in-house server or outsource it to specialists?
Cyber-crime, data theft and malware have the potential to disrupt the system of cash flows, payments, and contracts. Data needs to be monitored extensively to avoid any misuse of the trust between financial institutions and clients. That is why companies that offer cloud storage services should also have a relationship of trust with these financial giants.
Benefits of cloud computing:
There is no doubt that cloud providers have changed the way financial institutions conduct business. Banks can do more in less time. According to a report by the Cloud Security Alliance, 61 percent of financial institutions are developing a cloud strategy within their organization. The most common strategies use a mix of private, public, or hybrid cloud environments. 70 percent companies amongst them are moving from hybrid to public-private or mostly public clouds, which shows the growing trust of financial institutions on cloud services.
Most financial institutions require these services from the cloud:  
Increased transparency
Better encryption tools
Logs in real-time
Ability to audit services remotely
E-discovery tools
Incident reporting mechanism
Cloud services provide flexibility to these institutions and also reduce the cost of ownership. The workforce doesn't have to worry about monitoring data. In-house systems can be limited and cloud services expand the security scale by constant monitoring and encryption of data.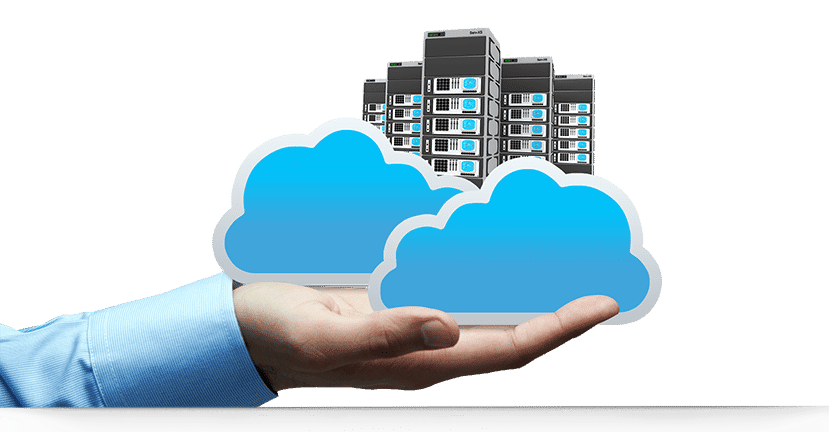 Security concerns in cloud storage:
When it comes to not adopting the cloud, the top reasons are:
Security concerns
Regulatory restrictions
Concerns over public breach notification
60 percent of financial institutions rank data confidentiality as their biggest security concern. It doesn't come as a surprise that the bigger the financial service they offer, the higher the chances of a breach. However, leading experts in data security suggest that lack of awareness about cloud services result in massive breaches. This situation can't be avoided – it needs to be dealt with.
Harish Krishnamurthy, Senior VP Insight Enterprises believes that financial institutions should trust the services and learn all about them.
The cloud has been an established part of the IT landscape for at least 15 years, yet there remains a considerable amount of mystery surrounding how it works and how secure it is. We found that businesses embrace cloud technology when they understand how a solution would impact the organization and when the benefits to the organization were seen as practical, obtainable and cost-effective – Source: Digital Guardian
Protecting sensitive information is an important motive, so credit unions and financial institutions should take the following steps to minimize security breaches in the cloud:
Prioritizing data protection
Banks try to follow their own conservative policies of IT security, and don't readily trust cloud service providers, despite all of the concerns in the financial market about data security. With so many new gadgets entering the market, security concerns are on the rise. Mobile banking is becoming a necessity which is why a data-aware strategy needs to be put in place. According to Kaspersky's report, cybercriminals added new exploits for Adobe Flash Player to initiate data breaches in the finance sector. Criminal minds are relentless, so it is high time to preserve all data present in the banking sector.
The first step towards data security is to prioritize the importance of data. Consumers trust these institutions with their confidential information, and that should never be compromised. Any information that goes inside the bank should be dealt with utmost care. Management should point this out to the employees and print manuals for the awareness of clients as well.
Identifying the most important assets
Banks need to know where their sensitive data is stored in the cloud, to save it from attackers.
Mark Stevens, VP Digital Guardian, provides some tips on identifying the most important assets in a bank:
For a bank or credit union, this is often PCI information, bank account and routing numbers and other customer data needed to finance a loan, start a bank account and/or access an ATM.
Identifying these assets will lead to implementing better security methods. Once they are identified, move on to the next function.
Labeling the assets
After identifying sensitive data, label it. It might be obvious that labeling this data as 'confidential' or 'sensitive' will guide an attacker, but the main reason behind such labeling is to make employees and management handle this data with extra care.
Employee awareness
Believe it or not, employees are most prone to be targeted by cybercriminals. To protect your data, think like a cybercriminal. Look at all the business processes and think where data theft might be possible. The weakest link in data theft is your employee. Offer trainings to your employees to teach them how to handle confidential data with care.
Incident response plan
Most cloud services also offer incident response plans. Have a plan ready at all times. Being prepared will always pay off. Today's cybercriminals are cunning and more financially motivated than ever before, so any additional security measure won't hurt.
Cloud Providers
Cloud service providers are better poised to face an attack, or stop one from happening altogether. However, the industry will be able to flourish and work in harmony if financial institutions and cloud service providers work together. A deeper understanding of security concerns and division of security responsibilities between cloud services and enterprises will build greater confidence in the benefits of the cloud.
Follow us on Flipboard, Google News, or Apple News