The Comet eNail gives dabbers an on-the-go option for wax
Featuring multiple nails, tools, and a discreet silicon jar, the Comet has a lot of great things going for it.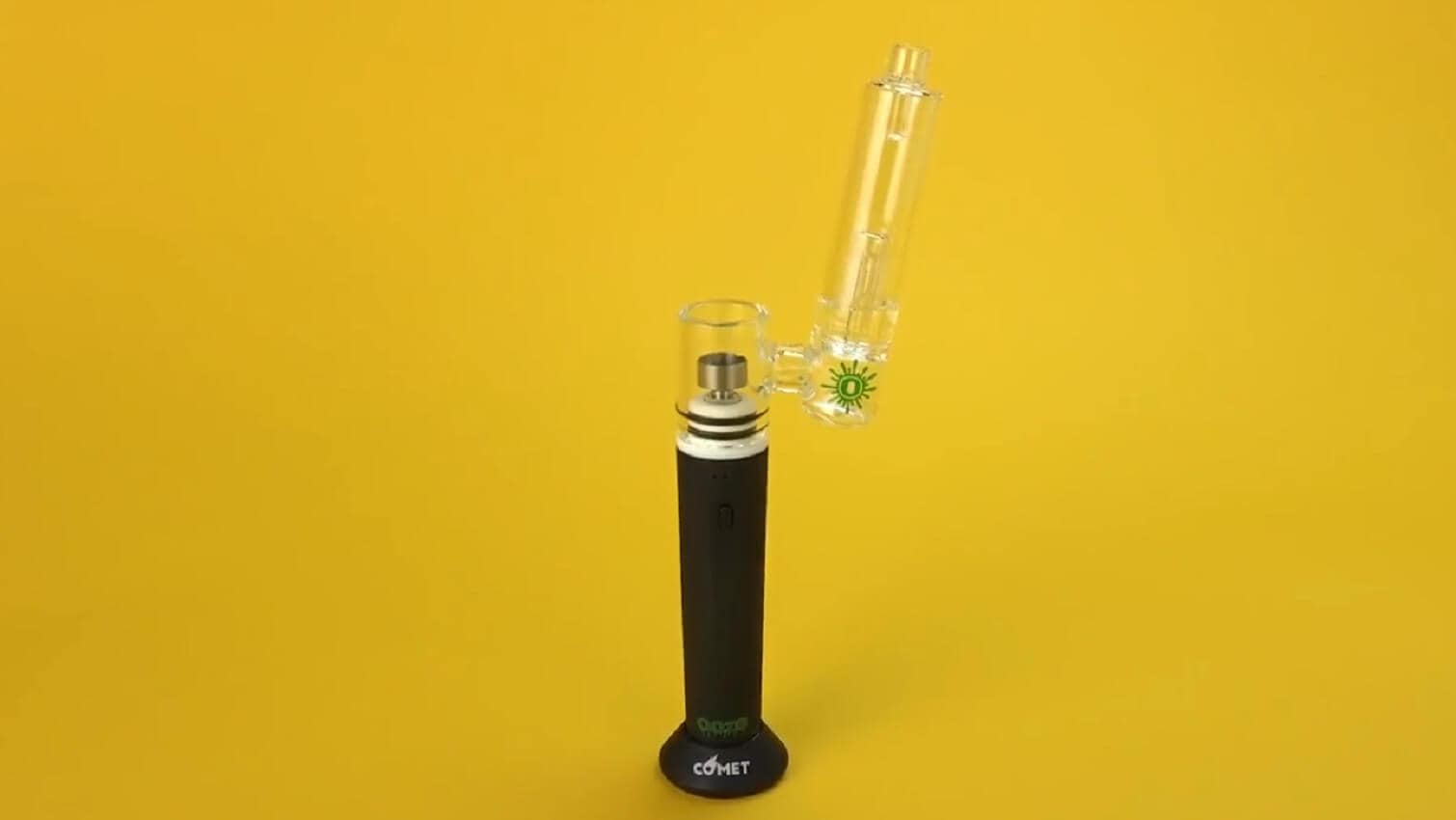 Dabbing (no, not the"dance move") is great for marijuana consumption thanks to its low-profile smell and smooth hits, but when you spend a lot of time on-the-go, it is not always the easiest method of consumption. The Comet eNail from Ooze is hoping to change that, however.
Offering a portable dab experience, the Comet comes with everything you'll need to start dabbing right away. Using a simple design, the Comet, available in both black and chrome, only features one button that is used to heat up the nail, with this unit coming with three different variations. Included in the kit is a quartz nail, a ceramic nail, and a titanium nail. For those unfamiliar, having multiple options will change your experience with the vapor, with some having preferences to one or the other. The kit comes with a traditional dab tool, but also, interestingly, a ceramic one, as well.
The Comet features a very quick heat time, only five seconds, with continued heating for 20 seconds. Due to the unregulated nature of the device, it will only continue to get hotter with more use in a single session, but for most people, this should not present any issues. For power, the Comet eNail uses a 1200 mAH battery that provides a solid amount of usage time between charges.
The glass tube sticks out quite a bit, hindering mobility and discretion a bit, but it would be difficult to get around this as the glass tube also serves as a water filter for providing an even smoother experience. For mobility, the Comet also features a silicon holding tub in the bottom of the unit that you can unscrew and store your wax in. It's a small feature, but honestly one of the best featured in the unit.
Overall, the Ooze Comet eNail looks to be a solid contender in the world of vaping and dab rigs, you can find more information about it here.
What do you think? Does the Comet look appealing to you? Let us know in the comments.
Follow us on Flipboard, Google News, or Apple News