$38K and counting for crowdfunded potato salad
A man with a hankering for a common side dish is awash with backers on crowdfunding platform, Kickstarter.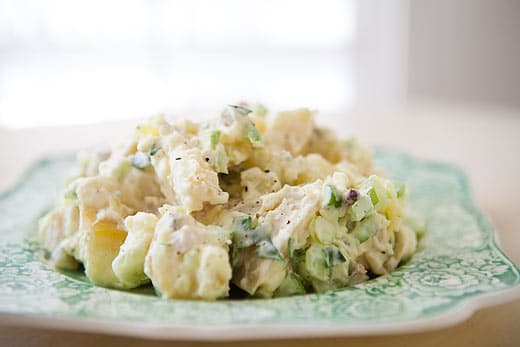 Kickstarter, the crowd-funding platform known for launching the virtual reality headset, Oculus Rift and the Pebble smartwatch, now brings you…potato salad. Yes, that special mix of boiled potatoes and mayonnaise.
How did it come about? "This morning I was just hoping I would get the opportunity to make a potato salad," Zack "Danger" Brown told CNET.
Can't stop/Won't stop
As of 9:11 PM on 7/7/14, and the project has been funded to the tune of $38,145 – this for something people eat as a side with lunch.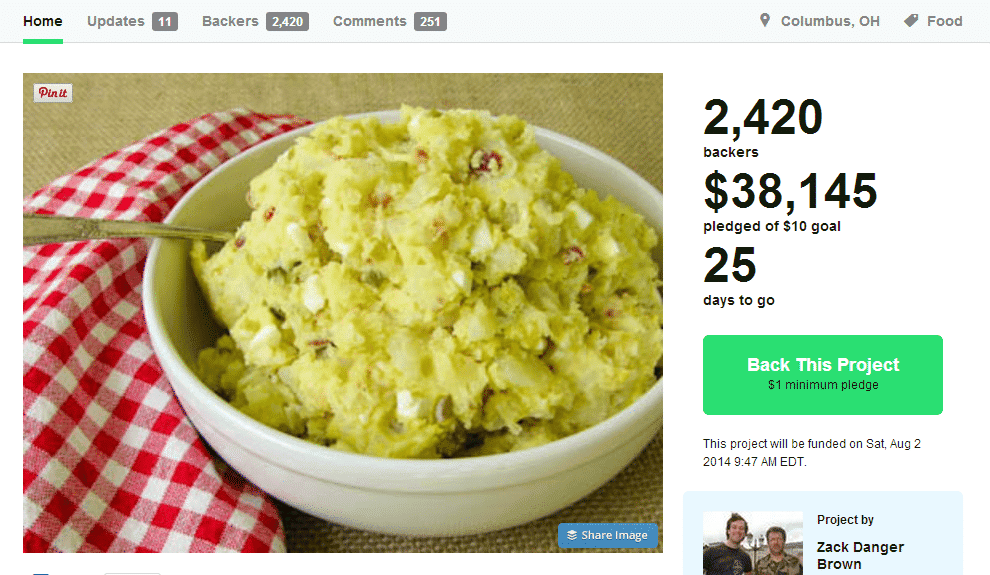 Can we take Kickstarter seriously after this?
How did this project qualify? And what kind of shitstorm of oddities are we going to start seeing on Kickstarter, now that this has been plopped all over mainstream media?
Don't get me wrong, I find this as funny as the next guy, but I don't think it's an appropriate use of crowdfunding – especially when so many important innovations struggle to meet their funding goals.
That said, I do have a hankering for some homemade coleslaw…
Follow us on Flipboard, Google News, or Apple News