The Daily Read – The Swift Edition – 11/3/2014
Today's Daily Read features the one and only Taylor Swift, the future of Google, Christian Bale, and more!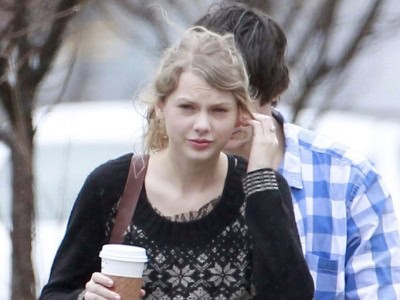 Welcome back, it's Monday. Here's some good news, Taylor Swift removed her entire catalog from Spotify! This is honestly the best thing that could ever happen anti-Swift fans. Take it in folks, it's wonderful. 
"Christian Bale will not be Steve Jobs after all. Sources tell The Hollywood Reporter that the actor has fallen off the Jobs biopic that is being directed by Danny Boyle. The Sony project, which has a script by Aaron Sorkin and is being produced by Scott Rudin, Guymon Casady and Mark Gordon, was on track to begin shooting this winter for a quick turnaround."
by @Borys_Kit 
"Google's chief executive Larry Page has admitted that the company has outgrown its "don't be evil" and "make the world a better place" mission statement, but that what comes next is unknown."
by @SamuelGibbs
"A LEADING technology website, CNET, is expanding into a platform that its users praise as portable, accessible and affordable. And unlike tablets, smartphones or laptops, it is also good for squishing bugs."
by @stuartenyt 
"Tech employers say good people are hard to find. Job hunters see a broken hiring process. Both sides need to shake their frustration and find new ways to connect. Talk to employers and job hunters about the state of the IT talent market, and you hear two words repeatedly: speed and pain."
by @lmclaughlin
"In January 2010, inspectors with the International Atomic Energy Agency visiting the Natanz uranium enrichment plant in Iran noticed that centrifuges used to enrich uranium gas were failing at an unprecedented rate. The cause was a complete mystery-apparently as much to the Iranian technicians replacing the centrifuges as to the inspectors observing them."
by @KimZetter
Follow us on Flipboard, Google News, or Apple News