Um, wow. The DJI Phantom 3 Standard is marked down to an unbelievable $400
If you needed a good excuse to go out and buy a fancy new DJI Phantom 3 Standard drone, here's your chance.
If you needed a good excuse to go out and buy a fancy new DJI Phantom 3 Standard drone, here's your chance.
---
The new DJI Phantom 4 sure looks impressive, but for $1000 less, you can pick up the still-completely-amazing Phantom 3 Standard today. You'll lose out on features like the (finnicky) accident avoidance, indoor positioning, and 4K video, but the camera still boasts an impressive 2.7K resolution, and it'll last over 20 minutes on a single charge. At $400, it probably won't even eat up your entire tax refund.
[button type="info" text="$399 via eBay" url="https://rover.ebay.com/rover/1/711-53200-19255-0/1?ff3=4&pub=5575129101&toolid=10001&campid=5337707773&customid=&mpre=http%3A%2F%2Fwww.ebay.com%2Fitm%2FDJI-Phantom-3-Standard-with-2-7K-Camera-and-3-Axis-Gimbal-CP-PT-000168%2F381573153830%3Fafsrc%3D1%26rmvSB%3Dtrue" open_new_tab="true"]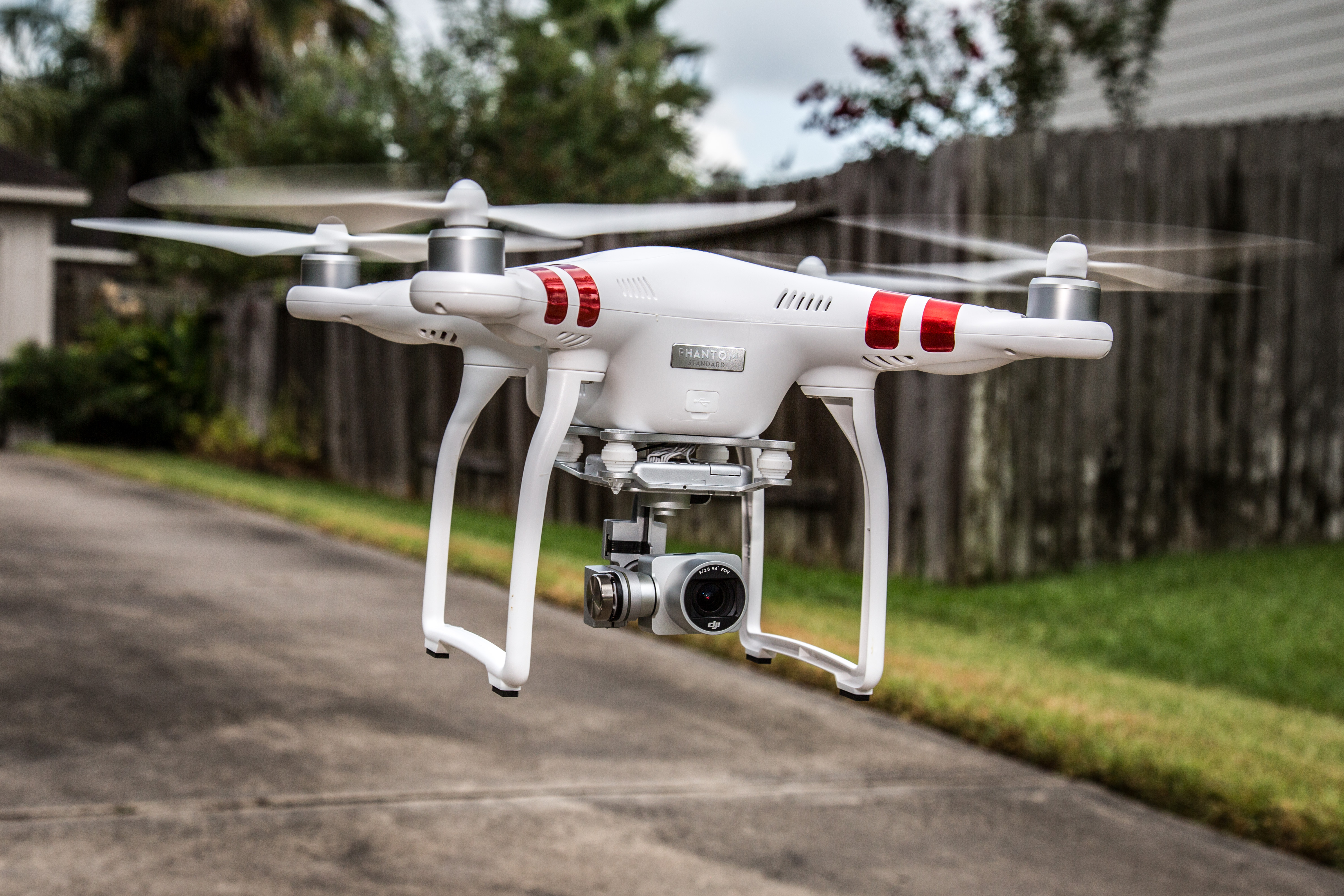 Here's some key features of the DJI Phantom 3 Standard: 
With the Phantom 3 Standard, DJI introduces 2.7K ("UHD") aerial video acquisition to the Phantom line. Its dedicated camera is mounted via a 3-axis motorized gimbal that stabilizes the footage and enables manual tilting from a dial on the controller. The control signal operates on 5.8 GHz, plus there is a 2.4 GHz Wi-Fi downlink for live 720p video monitoring and app-based control using DJI's free GO app. Thanks to a Wi-Fi range extender, the Wi-Fi boasts a range of 3280′ line-of-sight. GPS equipped, the Phantom 3 Standard sports the assisted flying features, such as automatic return home, that have become staples of the Phantom series. Thanks to redesigned, more efficient motors, flight times of up to 25 minutes are possible.

A ready-to-fly-quadcopter, the Phantom 3 Standard comes prepackaged with the basics to get your started: a radio controller (transmitter), flight battery and charger, two sets of props, a mobile device clamp, 8GB memory card, and more. As will all multi-rotors, be sure to follow all pre-flight calibrations steps to ensure correct operation of the navigation system before hitting the skies.
[button type="info" text="Click here to learn more" url="https://rover.ebay.com/rover/1/711-53200-19255-0/1?ff3=4&pub=5575129101&toolid=10001&campid=5337707773&customid=&mpre=http%3A%2F%2Fwww.ebay.com%2Fitm%2FDJI-Phantom-3-Standard-with-2-7K-Camera-and-3-Axis-Gimbal-CP-PT-000168%2F381573153830%3Fafsrc%3D1%26rmvSB%3Dtrue" open_new_tab="true"]