Avoiding an embarrassing doctor's visit? There's an app for that.
This nifty little app allows you to send off a crotch shot to a doctor for a review to see if have a visible STD.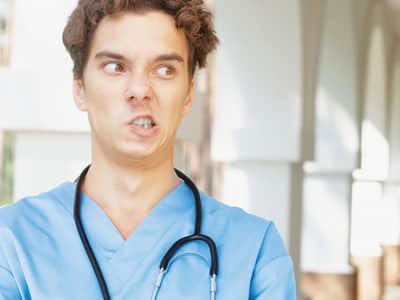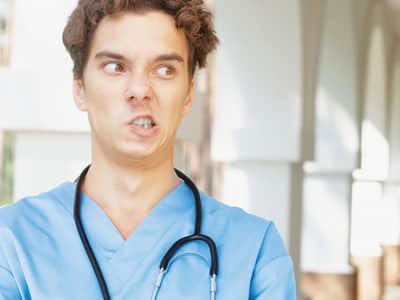 Seems like these days there's an app for everything, and First Derm is putting that theory to the test. First Derm is an app that lets users send pictures of a possible STD to a doctor, who then diagnoses the case within a 24-hour window, all without the hassle of the embarrassing doctor's visit.
Doctor-patient interactivity will never be the same
Luckily for you, it's all done anonymously, so you'll only have to feel humiliated in front of yourself.
They should have called it Snapchat MD.

The process is remarkably simple: All you have to do is snap two shots of your symptoms (one up-close and personal, and one general overview) and then hit "send." From there, a trained dermatologist will review your case. The service will run you about $40, but sparing yourself the trip to a doctor's office might be well worth it.
It's not all bollocks
This app can also detect other skin ailments, however, 70% of pictures sent to First Derm for evaluation are "below the waist," reports TechCrunch. Ponder that for a bit.
Follow us on Flipboard, Google News, or Apple News