DropMix is an insanely fun game that lets you make music on the fly, no talent necessary
Create DJ-styled mixes on the fly with over 300 pieces of music.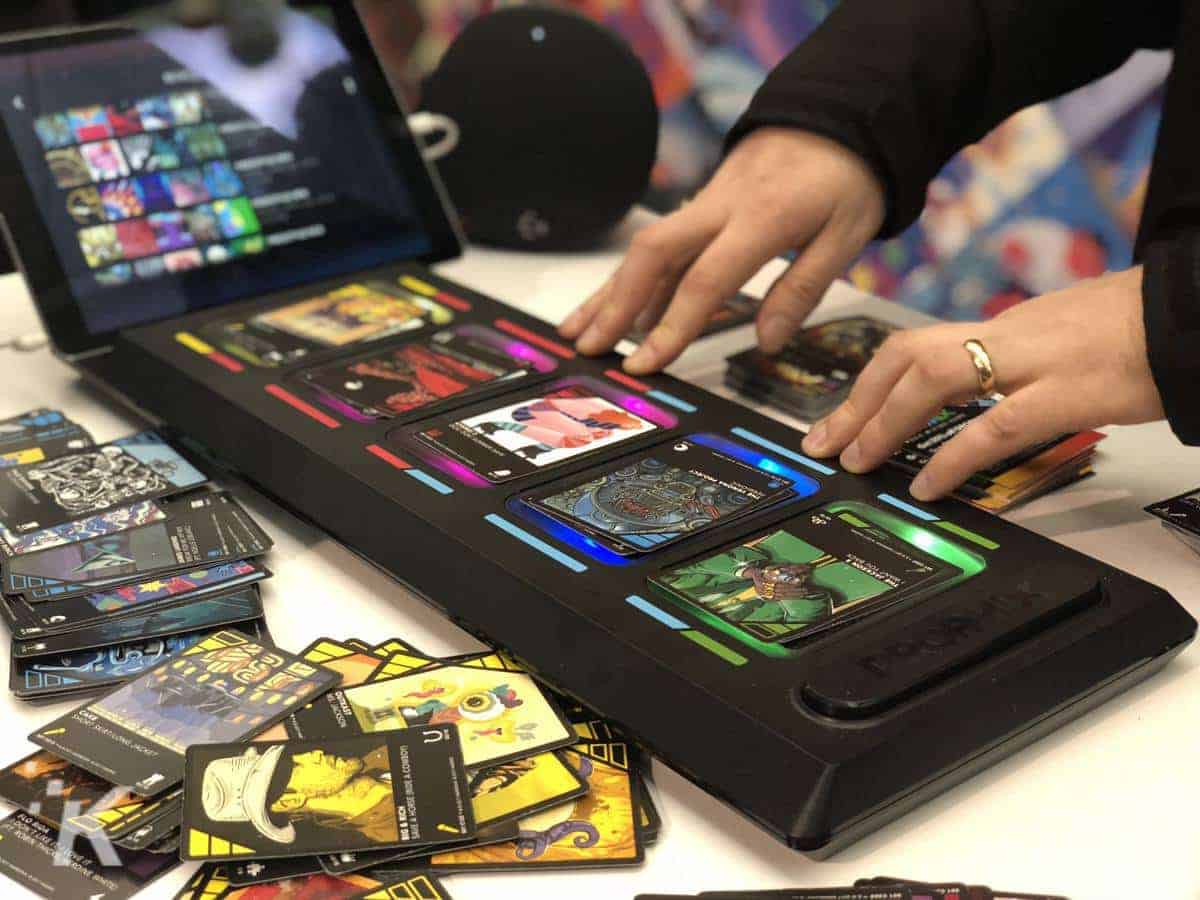 Ask any of my friends, I am not musically inclined. I have a pretty good ear for things that sound good, but ask me to create or understand music and I am at a lost. With enough practice, I'm sure I could get there, but at this point, it's simply not something I want to focus on.
That's where DropMix comes in. The musical card game allows for players and music fans to create interesting, in-depth musical compilations on the fly, without the technical or musical backing traditionally needed to create music. Using playing cards with RFID chips inside, you simply place different cards into sections on the music board with each section being for different parts of the song – bass, drum, lyrics, etc. The software will then combine these different layers of instruments and lyrics into new, interesting party beats.  While this might seem overwhelming, it actually works extremely well, and you'll feel like a DJ in no time as you mix Call Me Maybe with Heartbeat from Childish Gambino.
Want to switch it up? Simply place another card on top of the previous card in the desired section and the Harmonix software will blend the new card in smoothly, without any abrupt transitions. Bored with your current song choices? Simply pick up some additional musically themed card packs to add to your musical collection.
With points-based PVP and Co-op modes, the game has more features than simply creating fun music with friends, but honestly, the main appeal is in building unique mixes how you want. I'm sure the modes would be fun for a limited amount of time, and the gamification elements are welcome, but I wouldn't expect a ton of use from those modes.
It's definitely somewhat of a niche product, but if you love music and like spending time with friends jamming out, DropMix really delivers.
Follow us on Flipboard, Google News, or Apple News