E3 is opening its doors to fans, here's why they'll be disappointed
E3 is going to let consumers in! That's a good thing… right?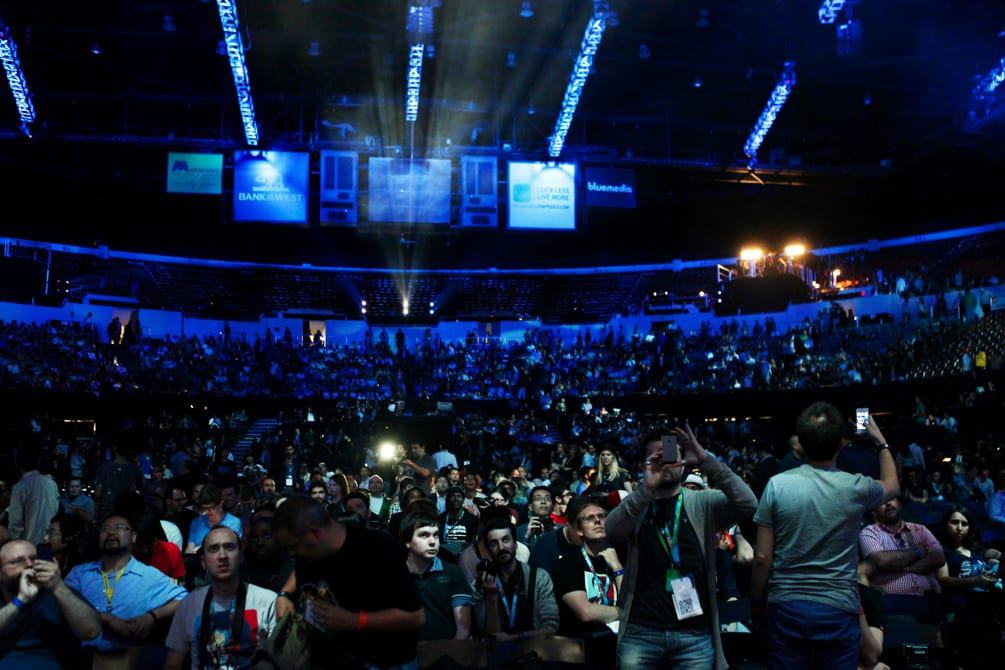 E3 is going to let consumers in! That's a good thing… right?
---
News broke today from GameSpot that said that the gaming industries biggest trade show would be opening its doors to the general public. Twitter exploded into people excitedly applauding the idea, while others warned of issues that this will cause. Unfortunately, as a several-year veteran of E3, I already know what will happen as soon as fans hit the show floor.
This isn't an argument to keep "outsiders" out of E3, instead, I want to take a moment to clarify expectations vs reality of what will happen this year as non-media fans flock to South and West halls of the show floor.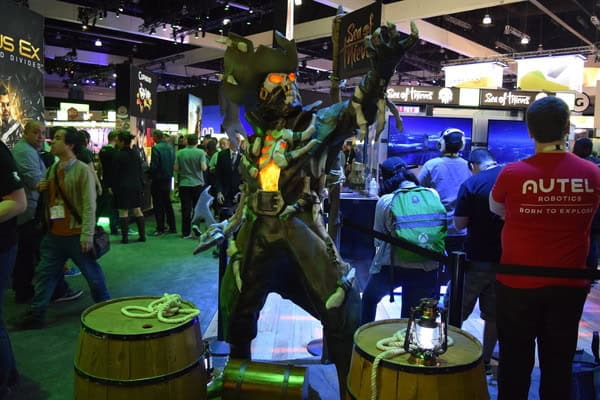 Fans are not going to get their money's worth
So, at E3, fans that buy a ticket to the event will be treated as second-class event goers. As press and media release their stories with pictures of E3 or video of the event, you see these elaborate set pieces, stunning booths and incredible games on the show floor. What you don't usually get a solid look at is the lines that fill up as doors open and close 15 minutes after they do. You don't usually see the fact that some of these "experiences" don't even show you actual game play but instead are videos to deliver info about the game. You don't see that most of the best games are behind closed doors and buried under NDAs. It's an incredibly different show than PAX or any other trade show you may have attended before.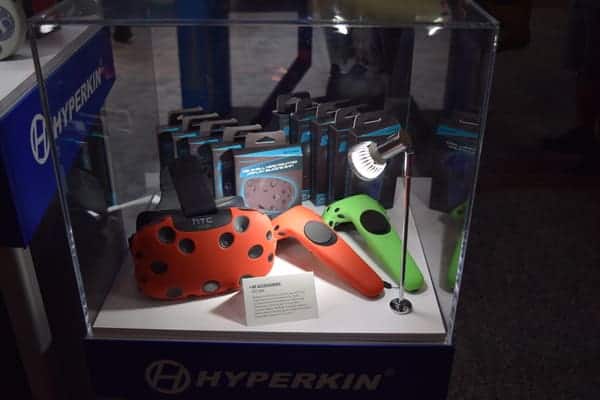 The easy-to-access booths are filled with things you probably don't care to see
As is tradition, on the last day of E3 I walk the show floors and try to see anything interesting I may have missed. I've discovered some pretty cool indie games and learned a thing or two about interesting peripherals. You aren't going to walk up and see Fall Out: New Vegas 2 but you may be able to take a pic of Bethesda's elaborate set pieces. You may not get to play Borderlands 3 but you sure as hell will be able to stop and take a picture with a Claptrap statue. Fans are going to be paying for expensive photo-ops and not for chances to see the hottest games out there.
It's an already crowded event
Seriously! There are two main halls at E3 and each houses the booths for many major devs and games that will draw attention. Space to navigate isn't easy to come by and going from one hall to the other can easily take about 15 minutes without fans on the floor. I can only imagine that this will become far more difficult. Now, this may sound like someone bellyaching about people getting on the show floor that don't need to be there, but fans are going to get stuck in that mess too. Last year Mafia 3 had a New Orleans-style funeral procession travel from one hall to the other a few times, if you got stuck in that, you were screwed if you didn't know about the upper walkway. That upper walkway had a lot of stuff behind closed doors and I imagine any average Joe will not be able to access those areas to begin with. There are going to be bottlenecks left and right. Good luck!
One of the main attractions is something that's free anyhow
In the GameSpot article there's this hot line:
"The ESA will partner with games media veteran Geoff Keighley to provide attendees with access to special benefits associated with Keighley's own E3 programming, such as developer interviews and more"
So, maybe you already knew this, but there are interviews and events that take place on the show floor from media-celebrities and tier 1 outlets all the time. This won't be any different other than the fact that you'll probably get to stand around in a crowd while the Square Enix Final Fantasy 30th Anniversary reel drowns out anything worth hearing. If you were sitting at home, you'd get to hear the interview with the mics on stage, but that won't be the case unless there is an off-site event that you'll have to find a way to get to. Literally, it's going to be on Twitch and you'll hear it at the same time as those that are there in person.
Also, Geoff is kind of a sell-out.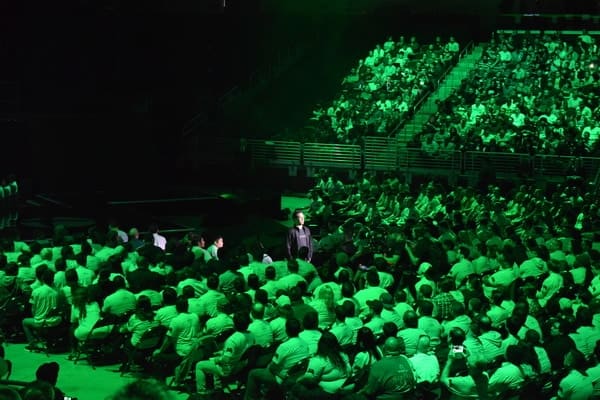 The biggest events don't even happen at E3 and take an act of God to attend
Yeah, I'm sorry to say but the platform events that happen before the event, you know, the ones that announce all the huge surprises for the year? They don't happen at E3, they happen all over downtown LA. Before you start planning how you are going to Uber from one place to another, consider this. Our publication was able to attend each show last year, but both of our writers never attended the same ones. It wasn't due to time purposes either, we literally couldn't both get invites. I attended Ubisoft and Xbox and J attended PlayStation and the PC game show. Actually, I take that back, neither of us could get into Bethesda OR EA. I even had a job interview with Bethesda at the trade show and couldn't get in. Fans won't be doing that either. Also, parties, I don't see many fans getting into those as they are vetted by an invitation team.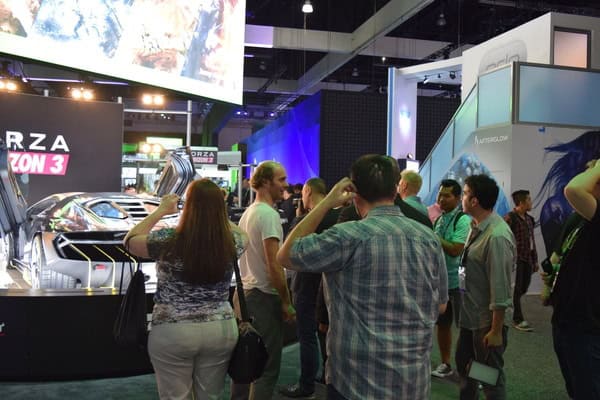 Finally, on the positive side, it's still amazing to see
Yeah, $250 to walk in the door and wait in a line to see one game all day does seem kind of silly. It's not something I'd honestly recommend, yet if you do decide that you are going to shell out the cash to go, you are in for a treat. There's a lot to take in when you go to E3. As I already said, you may not get a chance to actually see many games but it will be an amazing opportunity to rub elbows with some of your favorite gaming personalities. You'll get some great pictures and maybe it'll inspire you to attend one day under a media pass.
I hear YouTube is easy to get into!
Jonathan White, who also contributes to KnowTechie had some thoughts on the matter and shares what he thinks about this mess in a short YouTube video:
---
Do you plan on trying to buy an E3 ticket this year? What do you hope to see that would make the trip worth it? Let us know below, I'd love to hear about it!
Follow us on Flipboard, Google News, or Apple News