Everyone's giving Apple's CEO Tim Cook shit for his blurry Super Bowl photo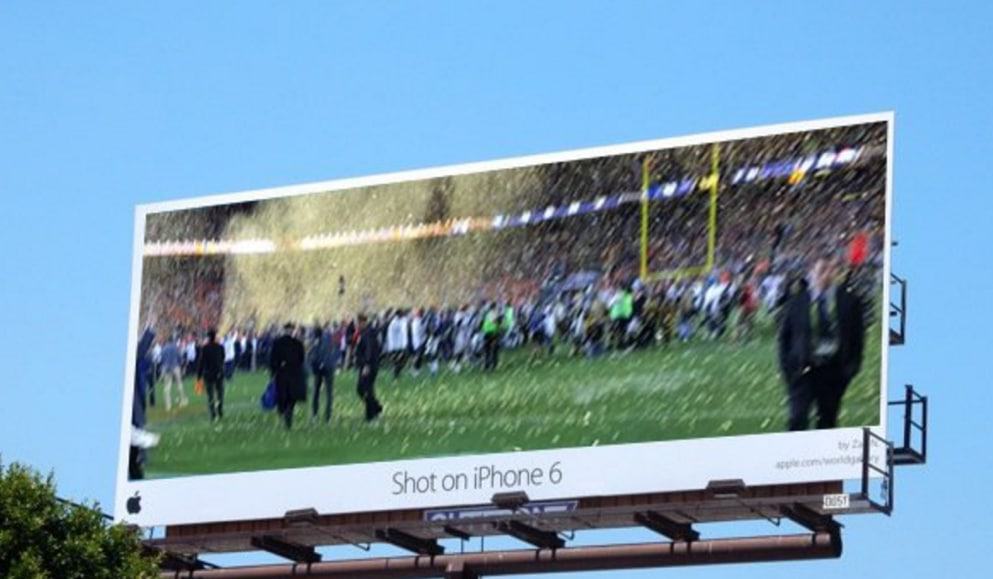 This is what happens when you're Tim Cook and tweet out a blurry photo "Shot on iPhone."
---
If you watched the big game last night and saw the stupid Broncos defeat the Panthers, then good for you. The real magic wasn't happening on the field, it was what happened right after.
Let me fill you in: Tim Cook, Apples CEO tweeted out a shitty post-game photo from the field of Super Bowl 50, congratulating the Broncos on their win. Other than kissing ass, what he was really doing was giving Twitter users an opportunity to crack some jokes about his photo. 
Remember the "Shot on iPhone" marketing campaign? Like vicious dogs, Twitter users went right in. Now remember, Apple prides itself in its camera technology, so you can see how this hurts them. 
There was so much shit brewing on Twitter that it came to a point where "Tim Cook" became a trending topic. So an hour later or so, he tweeted out another photo that was somewhat in focus, definitely better than his previous one.
Either way, here's some of the highlights below:
Original Photo: 
https://twitter.com/tim_cook/status/696550880208760834
The Shitstorm that followed:
@tim_cook must have been taken with iPhone 3gs or apple car rear camera @Broncos

— DforDesign (@dfordesign) February 8, 2016
@tim_cook @Broncos trying out the new #SamsungGalaxy ?

— Cameron Sil (@camsil) February 8, 2016
I thought I was being funny making fun of @tim_cook's blurry photo. But after seeing the mainstream news jump on it. Now I feel stupid.

— Ryan Poolos (@EmperiorEric) February 8, 2016
https://twitter.com/andykoh_/status/696574550193135616
The Second Photo:
Congrats @Millerlite40 Peyton Manning @Broncos Amazing season. pic.twitter.com/3RfQml832C

— Tim Cook (@tim_cook) February 8, 2016
Follow us on Flipboard, Google News, or Apple News