Exclusive: I spoke with the guy who bought Ship Your Enemies Glitter
News recently broke that the guy who launched Ship Your Enemies Glitter did it all as an elaborate hoax. I spoke with the guy who bought it off him for $85K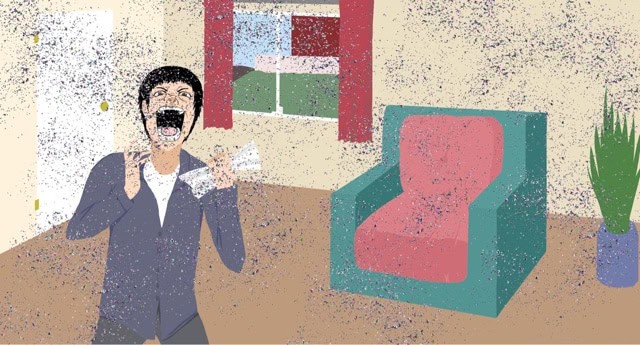 There are a million ways to make money on the internet these days. You can go the honest route and start a viable e-commerce business, or you can go to the dark side by running some Nigerian check cashing scheme. All and all, a hard days work is a hard days work, right? Wrong. There has to be an easier way. Well, with a little marketing know-how and a genius idea, you can create a successful website like Ship Your Enemies Glitter, a site that, well, ships someone a butt-load of glitter. Just ask the guy who launched it, Matt Carpenter, he sold it for $85K, just 9 days after launching it!
Just like any viral hit on the internet, however, there is more to the story than meets the eye. After selling the website after its explosive launch, Matt Carpenter announced to the world that he did it all as an elaborate hoax, and a way to fine-tune his marketing craft.
As you would expect, the internet community was not happy about this, so I went out and tracked down the guy who bought the site, Peter Boychuck, and got him to answer a couple of questions.
Is it true that you you bought this site from Matt Carpenter for $85K? 
Yes.
How did you hear about about the sale of the site? 
I am a user of flippa.com so that's where I first saw the site for sale.
Have you done any sort of investment like this in the past?
This is the second site I have purchased, and I have started 5 or so businesses myself.
You had mentioned that this was the second site you had purchased? Can you share the other one you bought? 
WHMCSDesigns is the other purchased, back in September.
How many visitors are you seeing in one day?
Just got the site up and had some analytics issues transferring over from the old site to the new, but its a couple hundred thousand.
Are orders still trickling in?
Yep we have a steady stream of orders.
Do you have a staff fulfilling the orders?
Yes I already have e-commerce businesses so it was an easy transition. This is no one man job.
Was it worth buying SYEG?
That's yet to be seen, but as of now, yes.
What are some of the other challenges you're facing, other than analytics issues. I mean, do you have experience in this type of field. IE, the glitter game?
The largest challenge has been taking the idea/template of the business and setting it up in 1-2 days. Relocating a web business is not as easy as it sounds
Can you give me any other details of the deal?
Hmm, they asked me a lot of questions pertaining to the marketplace, generally I would say as far as interest and traffic, SYEG is the most popular site they have ever auctioned. I have a feeling if I didn't pull the trigger on the site I would regret it for a long time. I feel like I hit the jackpot.
Would you say that this is the most fun business you own? What made you want to purchase SYEG?
By far the most fun, I am not much of a car person, so selling auto parts all day long is quite boring. I enjoy the challenges and potential of SYEG. I am an idea person so I love coming up with new ideas for the site and scrutinizing them.
Follow us on Flipboard, Google News, or Apple News