Facebook's Messenger Kids update frees parents from having to friend other parents
Other parents are terrible.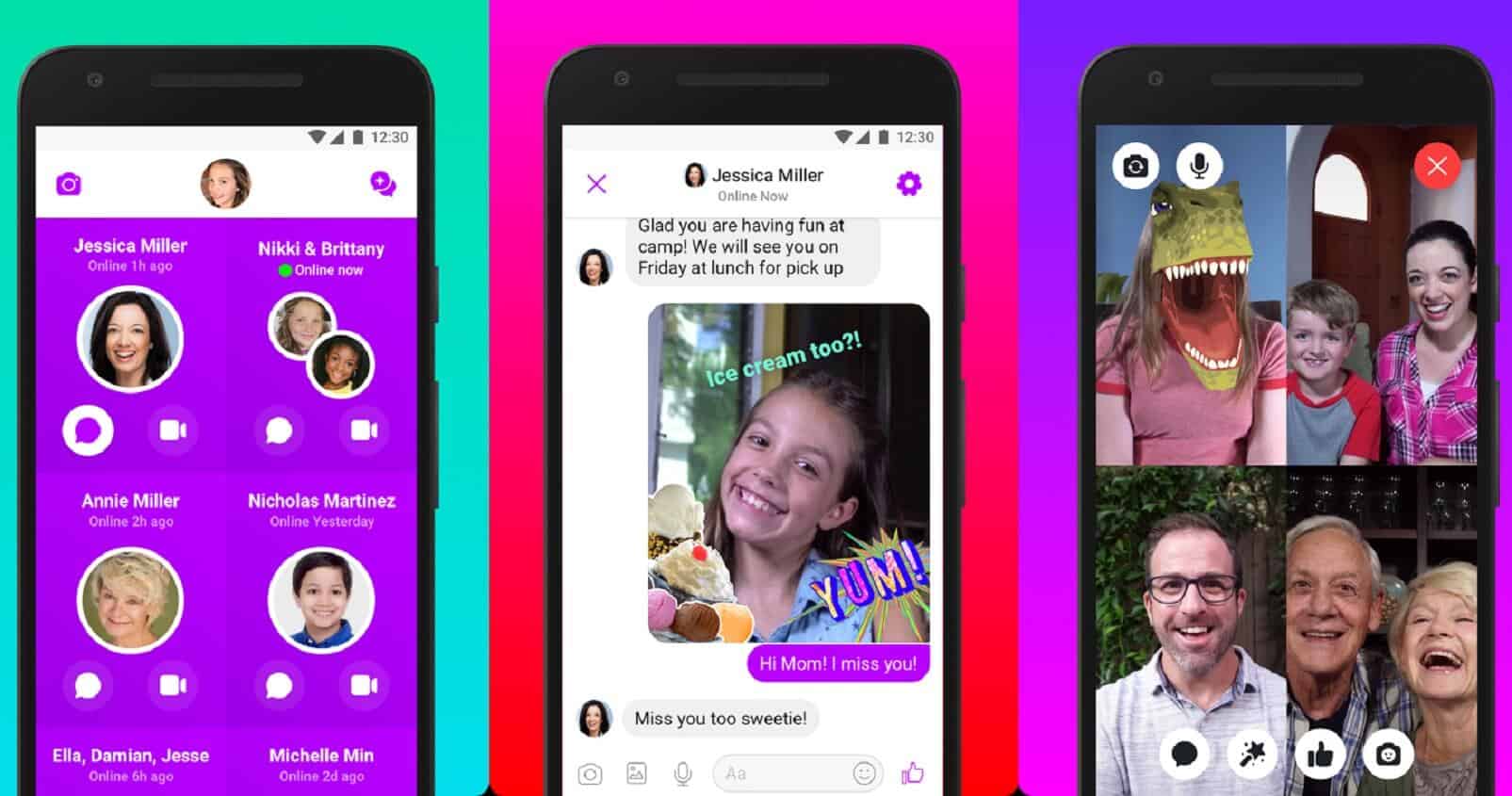 Being a parent means that your life has changed drastically from your freewheeling days of day drinking and driving without seatbelts. It means responsibility, waiting for the kids to go to bed before chugging a bottle of wine, and monitoring their online safety. Facebook's Messenger Kids application — a generally safer app with less creeper potential than Snapchat — is a place where kids under 13 can chat, but until now, required the parents to be friends first.
The application still requires parents to approve every contact their kid wants to add, but it no longer requires parents to be friends on Facebook. This is a massive change for the Messenger Kids app, which has topped 500k installs. One of the worst things about being a parent is being forced to interact with other, more horrible and annoying, parents.
While parents can't actively monitor these chats, that's up to your parenting style to develop a conversational report about online safety, at least we don't have to friend some insufferable cargo shorts wearing idiot who talks way too much about fishing and how he's a fucking grill master. Or the obnoxious dance mom who posts a constant stream of videos of her kids in questionable clothing while her hooting and hollering drowns out anything gleaned from the child's performance.
There are more insufferable parents than there are ones that I'd want to be Facebook friends with, much less friends IRL. Kids go to school with hundreds of other kids and they make their own friends. This by no means should force the parents to know each other outside of cursory phone calls for when the kids want to meet at the mall.
We each should be able to cultivate our own social circles, without them crossing over too much.
The app still requires both parents to exist on Facebook, but it does not require that you be friends. It just requires that you both download the Messenger Kids app for your kids to use and then you can go back to ignoring them. Sure, some of this relies on trusting your kid, but if you are having trust issues perhaps the solution isn't more social media.
There should be a place in this new age of social media for kids to exist online outside of Club Penguin. This change to Facebook Messenger Kids gives them a place to chatter about the latest episode of Riverdale without the parents having to actually know each other. My Facebook feed already has enough pictures of toe-headed brats from people I actually want to know, thank you very much.
Do you use Facebook Messenger Kids? How do you feel about this update? Let us know in the comments.
Follow us on Flipboard, Google News, or Apple News