Listening to music on Google just got a whole lot easier
Google has introduced a new feature that allows you to play a search result directly from an installed app.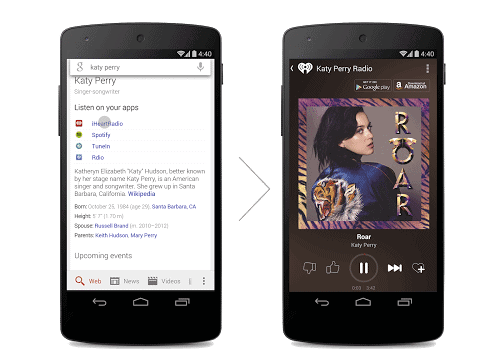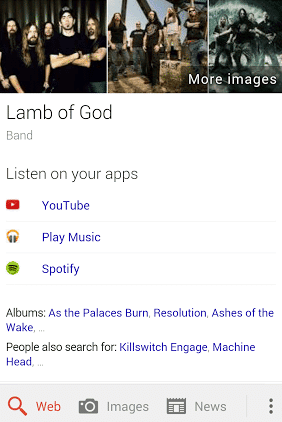 I always use the music player on my Android phone, whether it's Spotify, Rhapsody, Google Play, etc. Searching for music is a pain – having to go through all those apps, typing on your smartphone – ain't nobody got time for that!
Many people these days use Google as a lifeline, so when they type in the name of a song or an artist, they want to be to hear that track or album directly from the search result.
Last week, Google rolled out a feature that allows you to do just that.
When you Google a musician, you can simply tap a link to play their music right in one of your installed apps.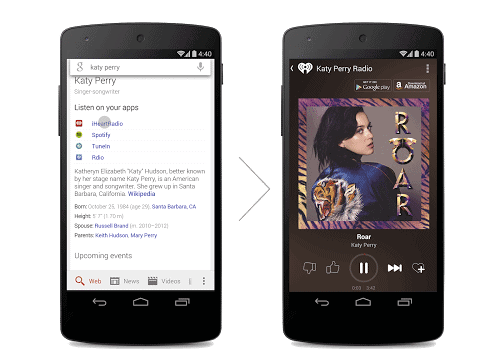 The feature is only available for Android devices in the U.S. and will only work with the following apps: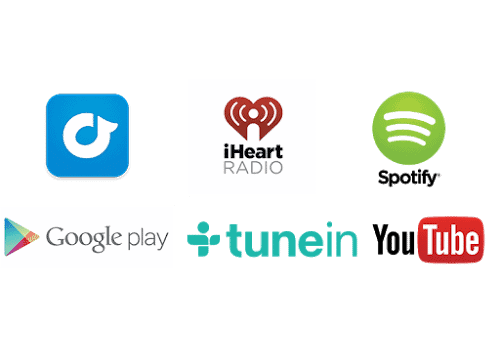 "We're working to expand this feature to users worldwide, with their local services like Deezer," said Jason Douglas, Group Product Manager, Google Search.
H/T The Official Google Search blog
Follow us on Flipboard, Google News, or Apple News