Google's Clips camera combines AI and smart home tech
Consider purchasing a Google Clips if you'd love taking more candid shots of kids and pets or are curious about AI and how it benefits your life.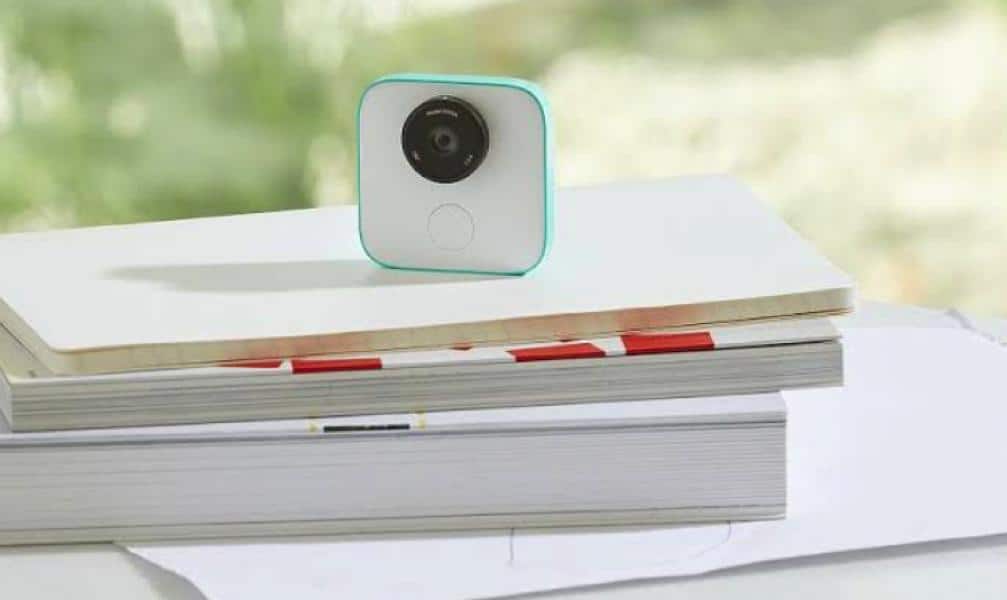 If you're in the market for a new tech product and find AI-powered gadgets fascinating, the Google Clips camera could be for you. It's a video camera, but the product doesn't have a built-in mic for recording sound, and it shoots footage at 15 frames per second. That rate is advantageous for saving material that doesn't take up too much space.
Also, you can export single frames from videos to turn them into pictures. The standout characteristic of the two-inch-square Clips camera is it offers always-on, artificial intelligence (AI) technology that activates when it sees a scene that seems interesting.
Several Ways to Get Spontaneous Shots
Not surprisingly based on the name, Google Clips has a clip on the back that allows you to attach it to your waistband or a bag and capture material in a hands-free way. Handily, the clip doubles as a stand and even stays upright on slightly uneven surfaces. Otherwise, you can hold it and let the camera collect content as it sees fit.
How Does the AI Component Work?
New AI-powered technology gets introduced to the market seemingly every week, but it's not always clear how it works.
You can train the Google Clips with a Google Photos library. Representatives from Google also say they recruited professional photographers to teach the AI, plus helped it recognize what bad shots looked like, such as those with fingers in the frame or shakiness causing blurred images.
The device learns which people you're around most often. It picks out pets, as well. When the camera sees familiar things, it's more likely than not to record.
It's not enough for a person or pet to move in the camera's frame. If people smile, that increases the probability of Google Clips being in action. However, some people who tested the camera with different shots that should have seemed worthy couldn't always make the device record.
Using Technology to Improve Overall Quality Through Timing
One of the main advantages of Google Clips for many people is that it could potentially capture things they'd otherwise miss. Wedding photographers often hire second shooters to work as their assistants and follow directions to ensure all-encompassing photographic collections of nuptials. Having another person available increases the likelihood of capturing the moments that matter most.
The internet also offers numerous tips that help people take better smartphone pictures, such as tapping the screen to improve focus before pressing the camera button. What if owning a Google Clips camera meant that a person could stop spending so much time figuring out when to take pictures and just let technology handle that necessity?
A Camera That Could Fit Into Your Budget
The price for this gadget starts at $249. Considering that the AI can reportedly recognize things like facial expressions, good lighting, and well-framed shots, it could be an affordable way to either start creating a collection of smart home tech or add to one you already have.
Should You Buy a Google Clips?
To understand whether the Google Clips is worth buying, it's important to point out some potential pitfalls.
People who've tried the photography technology say it's not a replacement for taking pictures with your smartphone because it's still too unpredictable at times. Even though the AI gets smarter as you use the camera more often, you can't count on it to capture every notable shot.
That's why it's a good idea to turn it on when you expect something exciting might happen. It'll turn off automatically when it doesn't detect anything remarkable.
In addition, although this gadget is sturdy, it's not waterproof, so you shouldn't depend on it to do a significant amount of outdoor clip-taking.
Keep in mind, too, that this camera doesn't have a viewfinder. It connects to your smartphone and a complementing app, and you need to use your phone to see what the camera collected, then make decisions to save or delete the contents. There are also built-in photo tools, plus the option to share the clips with friends.
Critics have raised concerns about the camera being used as a spying tool, probably because you can turn the device on by twisting its lens, but the point of using it is to always have the camera watching things, ready to take video footage.
However, the data only get stored locally on the device and only syncs with your phone after you give it permission. Also, the data gets encrypted, which provides peace of mind if you lose the Google Clips.
Consider purchasing a Google Clips if you'd love taking more candid shots of kids and pets or are curious about AI and how it benefits your life. However, don't expect it to do everything a conventional camera does.
Follow us on Flipboard, Google News, or Apple News