Half of the internet went down and this is why (Update: Resolved, finally.)
Don't worry, it's not just you. The internet is down for a lot of people this morning.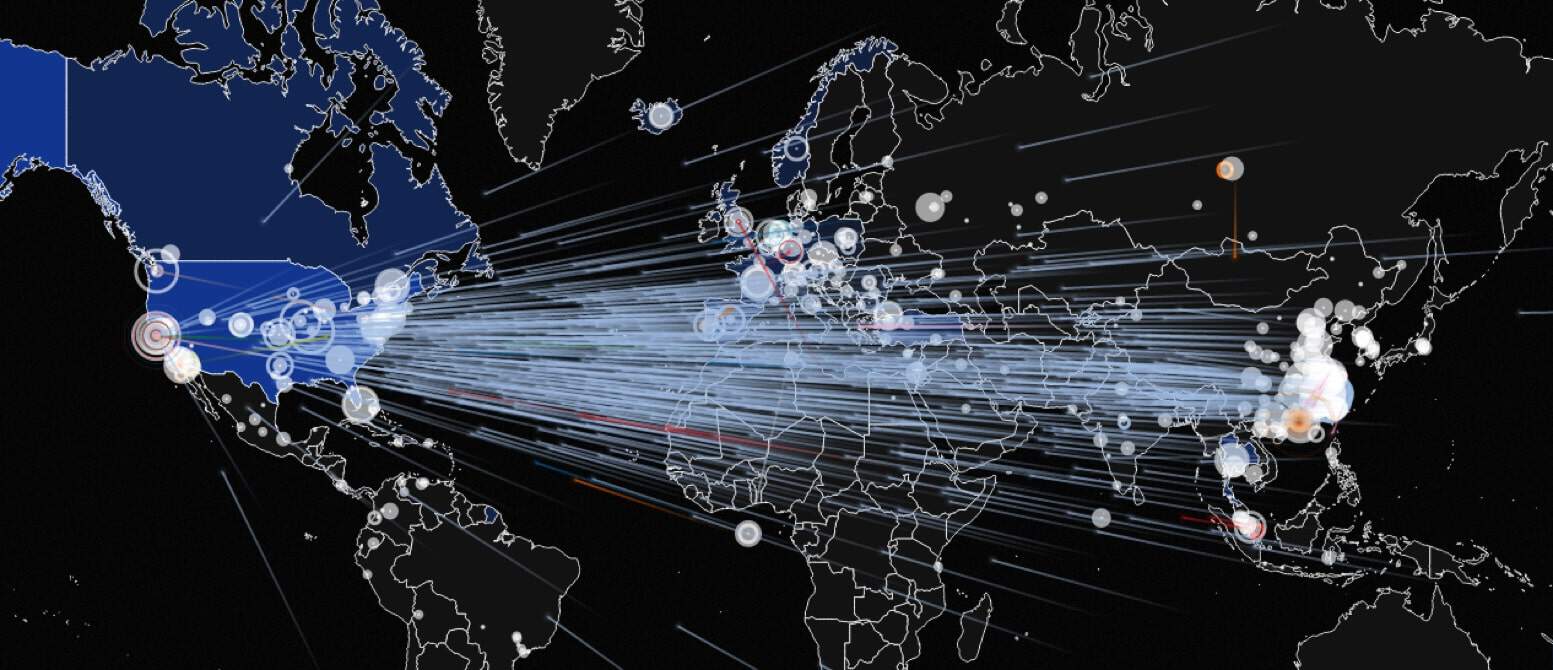 Don't worry, it's not just you. The internet went down for a lot of people today.
---
A lot of your favorite websites were down today thanks to a large distributed denial of service (DDoS) attack on the servers of Dyn, a highly popular DNS host. That means sites like Twitter, Reddit, Spotify, and PayPal were down or weren't working like they normally do.
Update: 6:40 PM EST: After a long day, services have been restored to normal. Dyn says "This incident has been resolved."
Update 4:55 PM EST: The situation doesn't look like it's getting any better. Apparently Dyn claims they are experiencing a third-wave of attacks. "It's a very smart attack. As we mitigate, they react." They also added to CNBC the attack is "well planned and executed, coming from tens of millions IP addresses at same time."
Update 12:31 PM EST: Wide spread outages are sweeping the internet again. This attack seems to focus more on West Coast users of the United States and Europe. At this point, it's unclear if the two attacks are related. Dyn updated their website with this statement: "As of 15:52 UTC, we have begun monitoring and mitigating a DDoS attack against our Dyn Managed DNS infrastructure. Our Engineers are continuing to work on mitigating this issue."
Domain Name Servers are pretty much the phone book to the internet. It essentially processes your request to go to a particular webpage instead of somewhere else. So if the DNS provider isn't able to handle the request, chances are you won't be granted access.
Dyn took to their website and provide this update:
"Starting at 11:10 UTC on October 21th-Friday 2016 we began monitoring and mitigating a DDoS attack against our Dyn Managed DNS infrastructure. Some customers may experience increased DNS query latency and delayed zone propagation during this time. Updates will be posted as information becomes available."
Here's a list of some of the website that are affected:
ActBlue
Basecamp
Big cartel
Box
Business Insider
CNN
Cleveland.com
Etsy
Github
Grubhub
Guardian.co.uk
HBO Now
Iheart.com (iHeartRadio)
Imgur
Intercom
Intercom.com
Okta
PayPal
People.com
Pinterest
Playstation Network
Recode
Reddit
Seamless
Spotify
Squarespace Customer Sites
Starbucks rewards/gift cards
Storify.com
The Verge
Twillo
Twitter
Urbandictionary.com (lol)
Weebly
Wired.com
Wix Customer Sites
Yammer
Yelp
Zendesk.com
Zoho CRM
Credit Karma
Eventbrite
Netflix
NHL.com
Fox News
Disqus
Shopify
Soundcloud
Atom.io
Ancersty.com
ConstantContact
Indeed.com
New York Times
Weather.com
Mashable
WSJ.com
time.com
xbox.com
dailynews.com
Wikia
donorschoose.org
Wufoo.com
Genonebiology.com
BBC
Elder Scrolls Online
Eve Online
PagerDuty
Kayak
youneedabudget.com
Speed Test
Freshbooks
Braintree
Blue Host
Qualtrics
SBNation
Salsify.com
Zillow.com
nimbleschedule.com
Just to give you an idea how big this problem is, here's an internet outage map from Level3: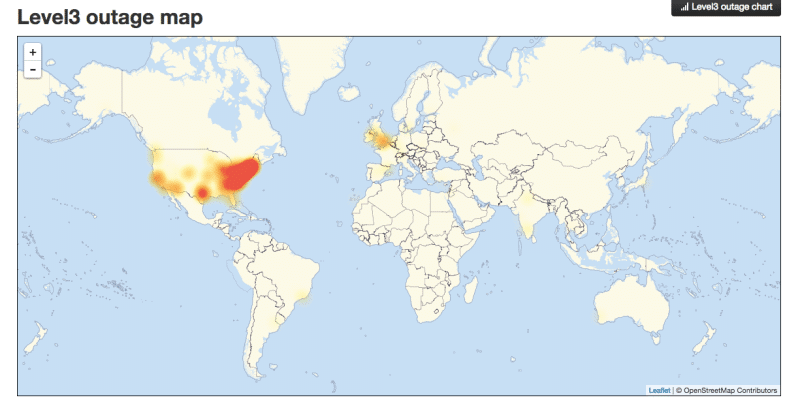 Update: Dyn says the problem has been resolved and "services have been resorted to normal."
Follow us on Flipboard, Google News, or Apple News