Haze Dual V3 Review: An innovative new portable vaporizer that features two heating chambers
The Haze Dual V3 is the first herbal vaporizer to implement two separate ovens. In the end, it's more of a novelty than a convenience.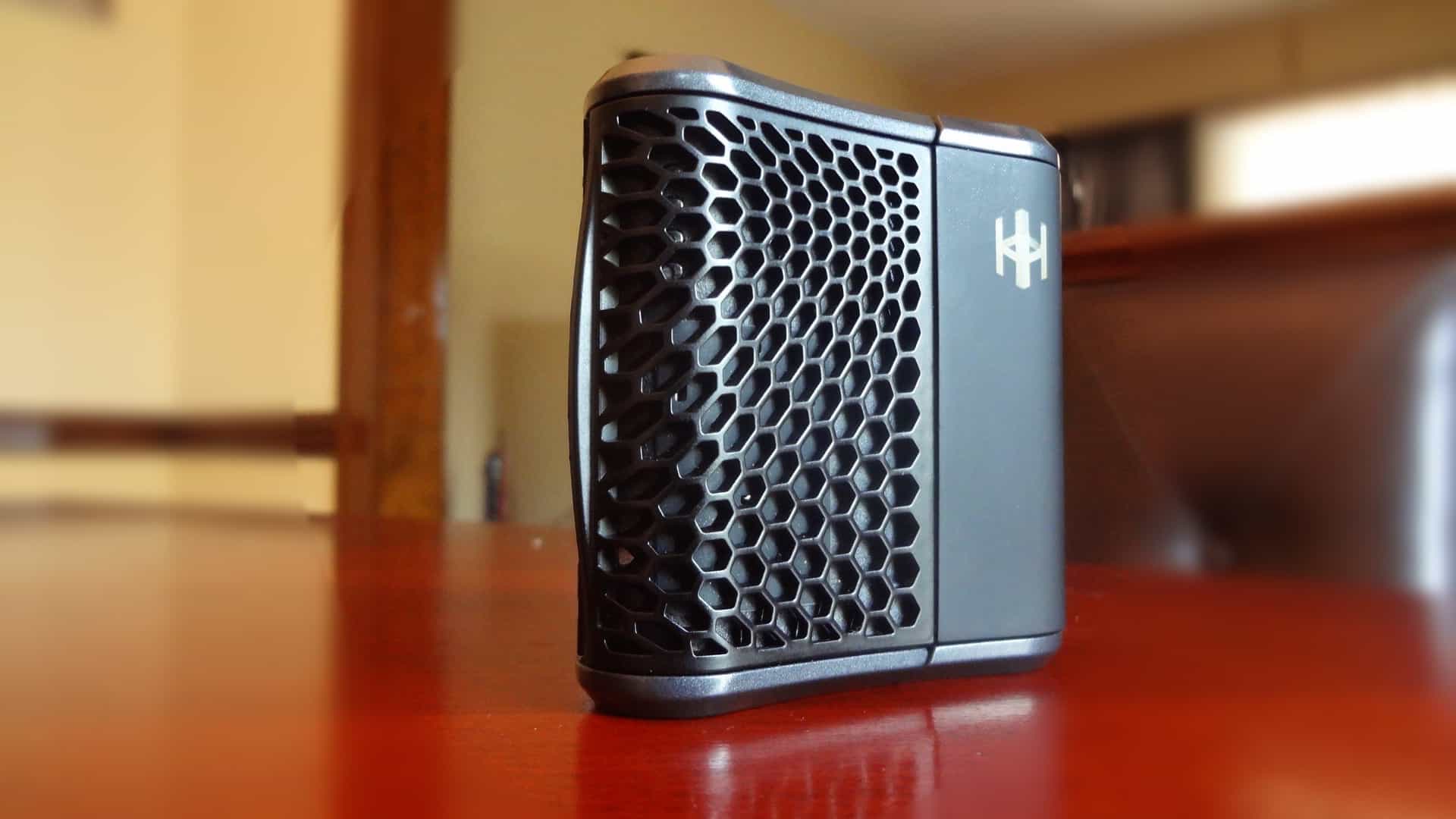 When it comes to portable vaporizer design, a lot of the manufacturers you find in the vape industry are all pretty creative. Whether they're creating something truly unique or something that goes back to the basics, at the end of the day, it's all about if the actual design works or not. We've reviewed units in the past where a unit's design worked flawlessly, and then some that simply, well, just didn't.
So when I was given the chance to review the Haze Dual V3, a new vaporizer that features a dual chamber and an unrivaled design, along with the promise of the most versatile vaping experience, I was anxious to get my hands on it and see what it was all about.
After playing with the Haze Dual V3 for a few days, I found myself drooling over its design. But when it came to its performance and functionality, let's just say I wasn't blown away. Although this sounds a little negative, it's not, because there are a few things that the V3 does right. Let's check it out.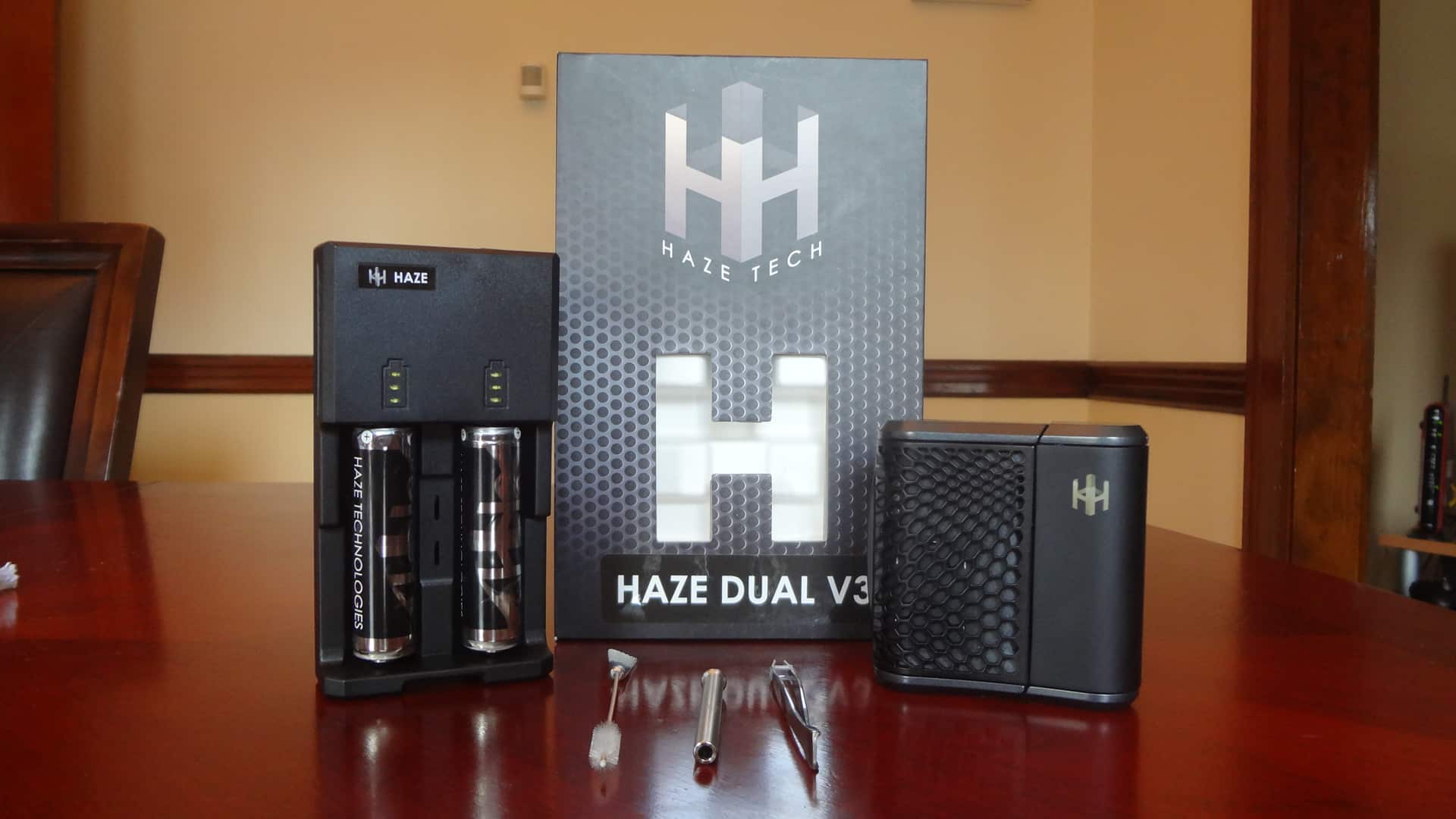 In the box:
Haze Dual V3 Vaporizer
Stainless Steel Mouthpiece
Glass Mouthpiece
2 Conduction Stainless Steel Screens
2 Convection Stainless Steel Screens
Concentrate Can
Dry Material Can
2 Rechargeable Li-Ion Batteries
Wall Charger
Cleaning tool
Material tool
User Manual
First Impressions
On the outside, the Haze Dual V3 looks dope. It shares the same resemblance of a flask or one of those fancy cases you occasionally see people store cigarettes in. If I didn't know any better, I would never guess this was a fully functioning vaporizer.
When holding the device in my hand, it feels really durable. It also has a little weight to it, giving me the feeling that the people behind V3 didn't skimp out on materials when they manufactured it.
Another cool thing that struck out to me was the V3's shape. Unlike other vaporizers out there, this one of those devices that can easily slide in your pocket. But given its shape, it's something I would carry in my back pocket.
Design
Functionality
So the biggest thing that separates the Haze Dual V3 from the rest is that it utilizes two different heating chambers. However, they can't be used at the same time, unfortunately. It's more along the lines of helping you save time from packing it every single session.
Another one of a kind feature that I found interesting was the ability to switch from a convection style screen to a conduction screen. I thought that was really cool having a choice. There's a lot of people who prefer conduction over convection, or vise versa. Giving users that option is surely a good play.
Other than its dual chamber and the choice of convection and a conduction screens, it shares a lot of similar qualities you would find in any other leading portable vaporizer. Things such as LED temperature setting display, 4 different heating temperatures, and a long-lasting external lithium battery are just some of the features the Haze Dual V3 has to offer.
Performance
When it comes to the device's performance, I was honestly expecting a little more. It's not like the experience was horrible, it's just that I was hoping it gave me that "versatile vaping experience" the company had originally promised.
To give you an example: Before I even had the chance to power up the device, I found myself having a difficult time loading the heating chambers. All partly due to the small screens and sliding cover that sits on top of the heating chambers. If you have big hands like me, be prepared to have a difficult time loading and unloading your herbs.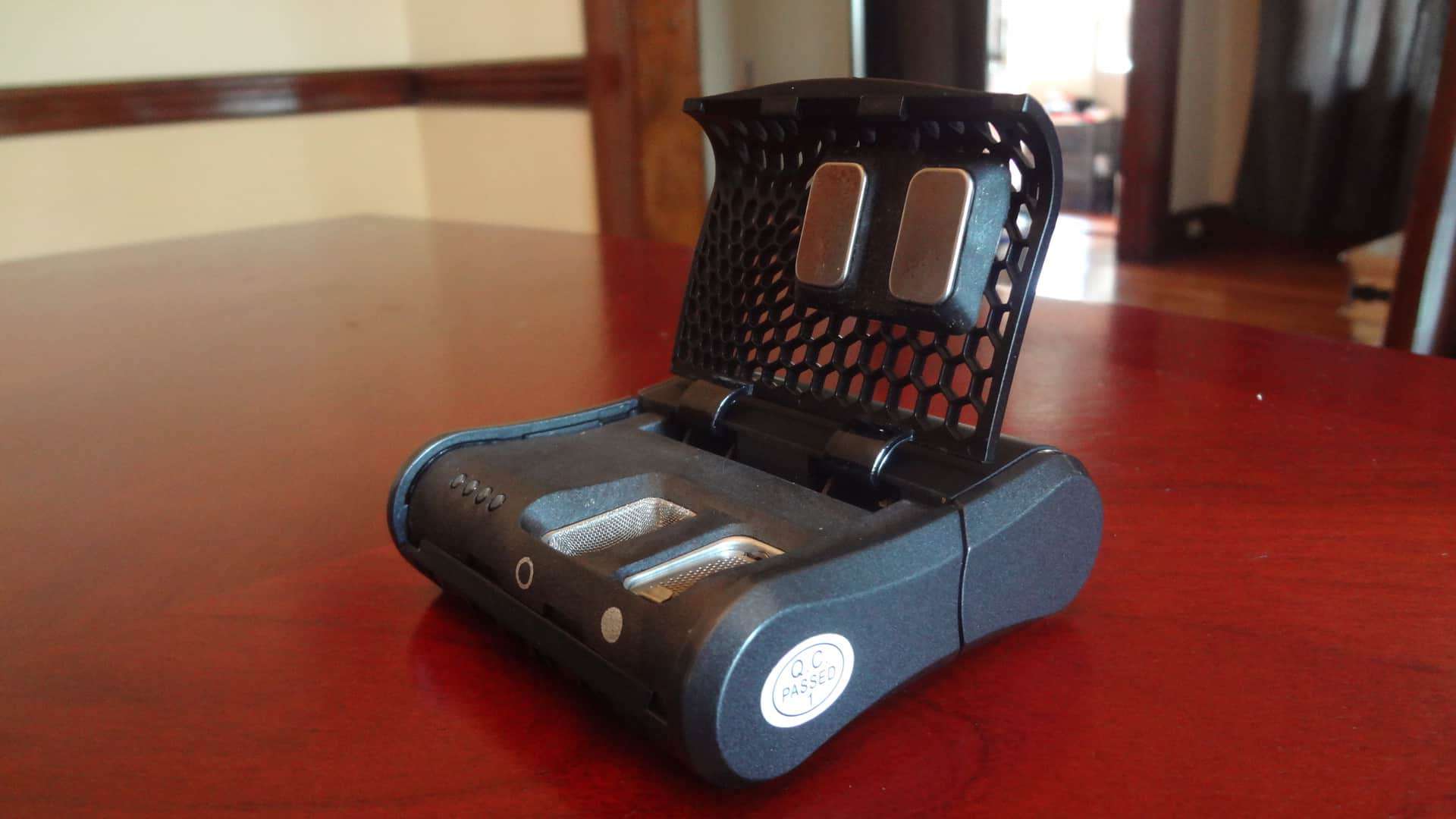 There's a lot to go over when it comes to the units performance, so to make things easier, I'll break it down below:
Vape Quality – If you're looking for a portable vaporizer that produces large clouds, The Haze Dual V3 might not be for you. With both the convection and conduction screens, I found that they didn't provide the full amount of vapor you would expect from something like the Crafty or the Pax 2. Keep in mind, I used all the unit's highest temperature setting when testing all of the screens. To give the Haze Dual V3 some credit, I found that the dry material can worked extremely better than the screens. So if you want something with a kick, I would suggest using that.
Dual Heating Chamber – Did I mention how genius this is? I really like the idea of having a heating chamber pre-packed with goods. Honestly, it saves you time and aggravation in the long run.
Battery – I really like how the device features an external battery, something you normally don't see in other vaporizers. What's even better is that it comes with two, along with a dual charging station for both batteries. This way you can keep a fresh battery on deck whenever you need it. Other than that, the batter life held up pretty well. I was able to get about 7-8 sessions on a single battery.
Usability – I'm not going to lie, this vaporizer will probably never see the light of day outside my house. Honestly, I can't see myself taking this out in the field with me. I mean, if I had a tough time loading the chambers indoors, can you imagine the burden of doing it outside? Not only is it that, but there's a lot of parts too. God forbid you lose anything.
Final Verdict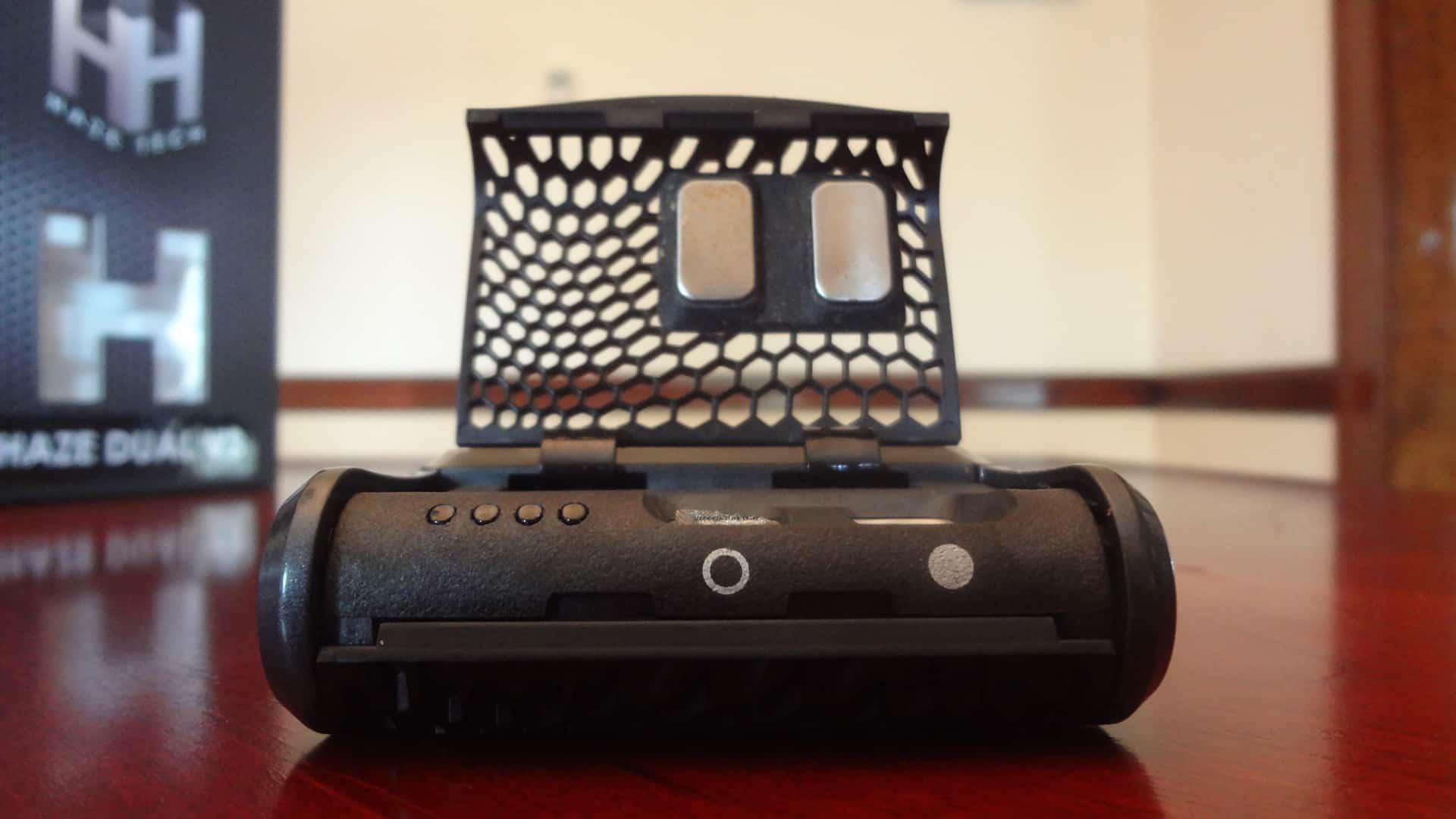 In the end, I wasn't totally disappointed with the Haze Dual V3. I mean, the dual heating chambers make it easier vape for multiple sessions. The external battery makes it a breeze to keep it charged. And the units design is something people can't take their eye off.
Although these sound like reasons to fork over your credit card info, I quickly found out it isn't for everyone. Well, at least not for me. I prefer punishing and unforgiving hits, and sadly, it just didn't do it for me. But again, not everyone prefers this. So if you favor vape that's mellow and light, this may be the vaporizer you're looking for.
The Haze Dual V3 is available for pre-order now and will expect to ship out starting next week. The unit sells for $249.99, along with an impressive 10-year warranty.
Click here to learn more. 
The Good
It's really durable
It's equipped with an external battery
Battery life
Unique design
The Bad
Packing and unpacking materiels is really hard
Not the best vapor quality
Follow us on Flipboard, Google News, or Apple News