Hey Boston, there's an 'Uber for snow removal' – it couldn't come at a more perfect time
The last thing you want to do when you wake up is dig out a buried car from the snow. Let Yeti do all the heavy lifting for you.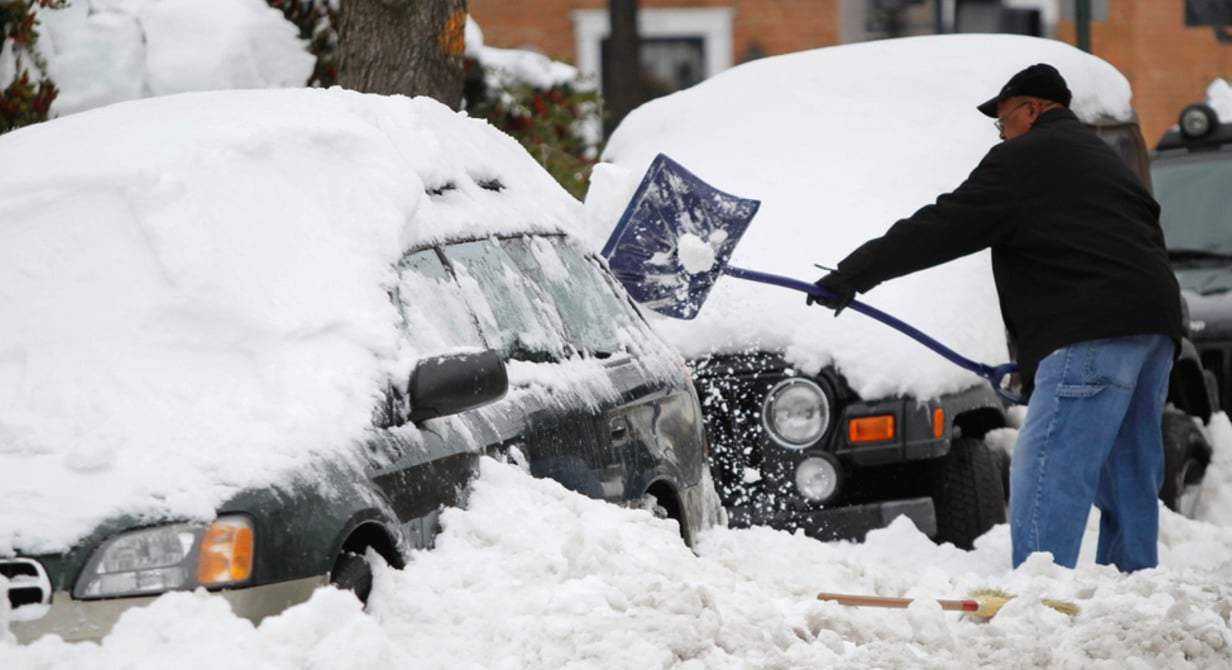 Shoveling and digging out your car out of the snow is a major pain in the ass. It's exhausting, cold, and straight up a grueling experience. This is where Yeti comes in, Boston's first on-demand snow shoveling app.
Say for example you wake up one morning and find your car buried under an insane amount of snow. Instead of gearing up to tackle the daunting task at hand, whip out your iPhone and launch the Yeti app. From here, drop a pin on the map in the app where your car is located and the company will send out a "Yeti" to come and dig out your car. It's as simple as that.

Yeti's pricing starts at just $15 per snow removal job. The price goes up if there's more snowfall than expected as well as current demand. Pricing is shown before a job is assigned, similar to Uber.
"The point here is to ensure we can provide really high-quality service everywhere we operate," Barry said in an email to Bostinno. "I'd rather miss a few sales from users in low adoption neighborhoods than take their money but provide a really sub-par experience. So the best thing any potential users can do to get service in their area is download the app!"
Yeti is currently only available to cars at the moment but plans for a broader range of services are set to be launched next season. An Android app is currently in the works but won't be released until next year.
► Bostinno via Yeti
Follow us on Flipboard, Google News, or Apple News