Hide your raging alcoholism with these vintage Nintendo Cartridge Lookalike Flasks
Be the coolest guy at the party when you bust out your Nintendo cartridge flask.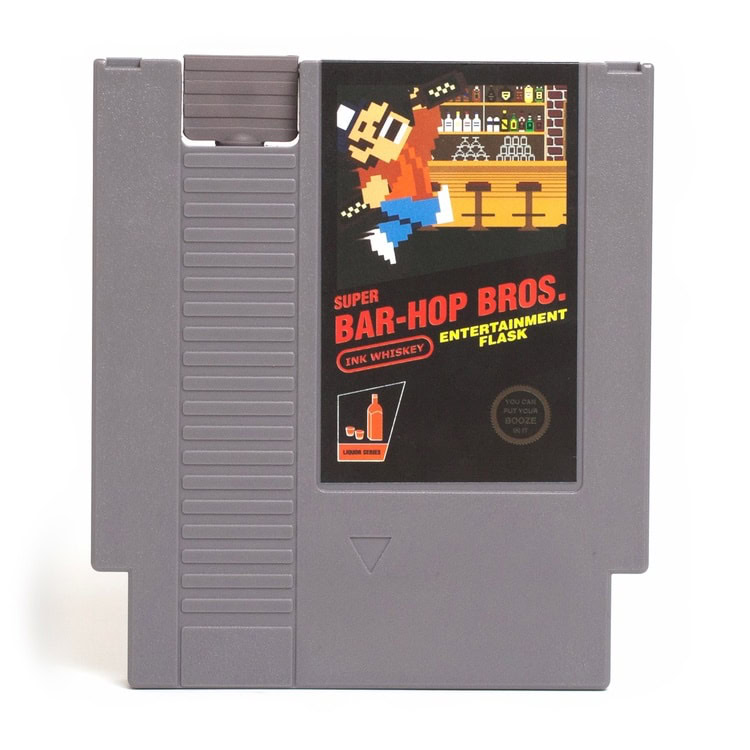 Every so often there's a product that appeals to both the child I once was and adult that I've become. This time it's thanks to InkWhiskey, who have created a "concealable entertainment flask" that looks like a game cartridge for the original Nintendo Entertainment System, but rather than containing 8bit fun, it contains booze. Which can also be fun. The most impressive part of InkWhiskey is the story behind their success.


In November 2013, InkWhiskey reached their Kickstarter goal of $12,000, but their funding kept going and didn't stop until it was just shy of $40,000. InkWhiskey details the Kickstarter success and what they learned in the process on their blog, written in a very personal way to help fans understand the company's trials and tribulations. Because of their success, both with Kickstarter and after, InkWhiskey recently launched another line of "Entertainment Flasks," each with their own parody of a real game.
FineAleFantasy, KegaMan, and Spike Dyson's Pass-Out! are only a few of the options available, but you can purchase the entire line of Collector's Pack 1 or Pack 2 (5 in all), for $85.00 once their back in stock. Otherwise, they're $20 each with the exception of "The Legend of Drink: Gold Edition," a play on The Legend of Zelda, complete with golden cartridge, which will run you $50.00.
Any old-school gamer, connoisseur of vintage collectibles, or lover of all things gaming would love to get their hands on any one of the flasks offered by InkWhiskey. The combination of parody, memories of yesteryear, and being able to get drunk in secret, without being judged, is something we've all come to love.
Follow us on Flipboard, Google News, or Apple News