Hire a translator when and where needed with an app called Stepes
The world of translation is evolving and now, with Stepes, it is quite easy to hire your very own translator on the go, when and where you need one.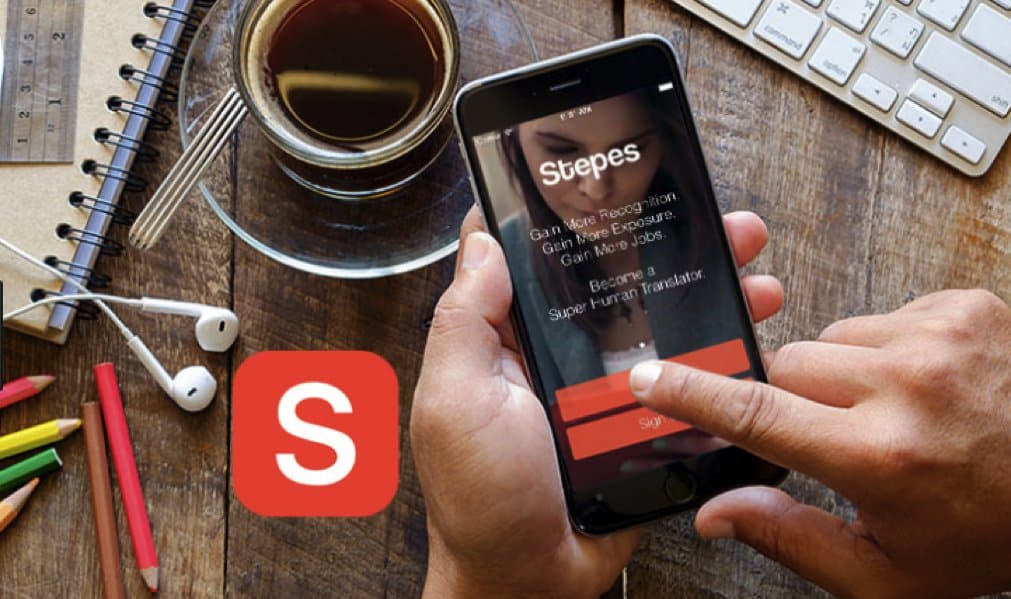 The age-old translation industry has not changed much over the years. Although some of the translation activities have migrated online, the language industry has largely stayed the same without a significant transformation like those of electric cars or digital photography. Although there have been scattered developments in CAT (computer aided translation) tools, as a whole the translation industry has been slow to move into the 21st century. However, that's about to change. Not only is the translation field itself starting to experience a major disruption with MT (machine translation,) but there is also a promising app that is poised to change the translation paradigm to ignite "Big Translation".
That app is called Stepes (pronounced /'steps/), and it is the world's first people-powered translation app. The app was created and has become successful because over 50% of the world's population speaks a language other than their own native tongue. As a result, there is a tremendous untapped potential where 3.65 billion bilingual or trilingual people can conceivably contribute to the field of translation, an area that is getting ready to explode as our rapidly globalizing world reaches a level of internationalization capitulation. Stepes capitalizes on that potential to create large scale "future of work" in a sharing economy model like the one put in place by Uber.
Consequently, the new phenomenon that any bilingual person can contribute to language communication is unquestionably going to disrupt the field of translation as we know it. Stepes wants to leverage this phenomenon of Big Translation by making it easy for everyone to be a translator in their free time, getting paid while also giving a helping hand to others in need of language support.
Such a model can have lots of market potential, with the main one being tourism. Most people who travel internationally have had the experience of being in a foreign country, unable to speak the local native language, and being somehow impaired by that fact – for example, failing to appreciate local culture and customs or missing out on some authentic places that only locals know.
Stepes Talk & Translate promises to change the way people travel abroad. It makes it incredibly easy for you to acquire a local translator on the go all from your smartphone. In addition to language translations, Stepes human translators can also act as your local tour guide so you can go about your overseas adventures with an improved international experience.
This enhanced Talk & Translate functionality expands Stepes' previous voice & audio, text and image translations. It uses IP calls over the Internet for you to talk to local translators so you do not have to pay separate call charges to your carrier. The only downside is you will need either Wi-Fi or cellular data connections for the system to work. However, with global data plans continuing to drop in price, getting your international translation help is becoming more affordable. Stepes charges anywhere between 60 cents to one dollar per minute, depending on which language you need translation help with. Compared to other machine translation apps found on Google Play or the App Store, Stepes is now one of the best translation apps on the market, so be sure to give it a go for your next trip abroad.
Follow us on Flipboard, Google News, or Apple News