How to buy the right smartphone right now
Finding the right smartphone can be a challenge but hopefully, this will help to make things a little easier for you.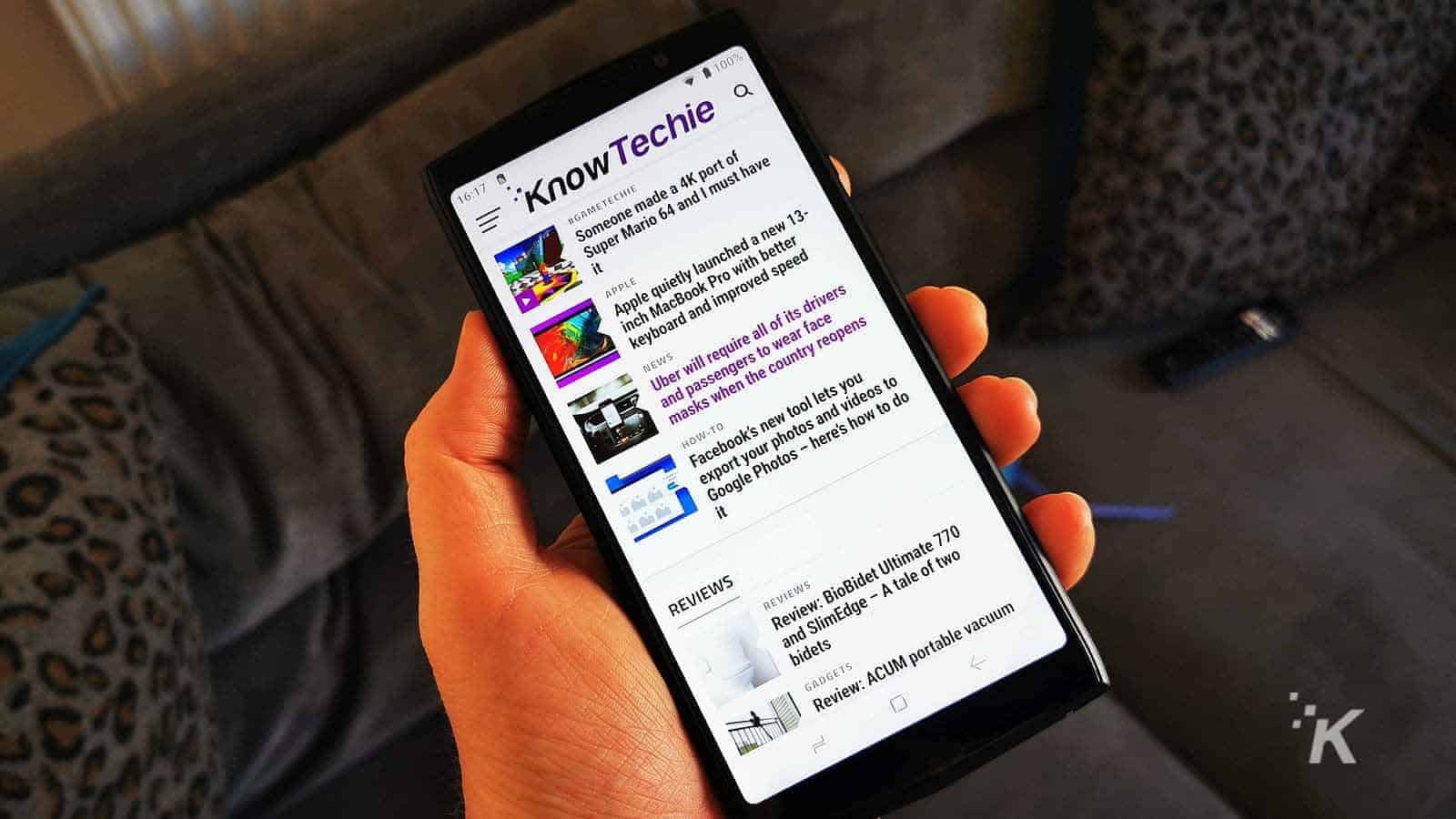 Last updated on June 21st, 2021 at 08:36 am
If you're looking to buy a new smartphone right now, you are going to be bombarded with tons of offers, loads of seemingly excellent devices, and so much choice that it is going to make your head spin, but don't panic, because we've put together a great guide to what you need to look for to make the gith choice and buy the right smartphone for you. Read on to find out more…
Think about what matters most to you
We all have that one thing that is more important than anything else our smartphone can do; for some people, it's a professional-quality camera, while for others it's a long battery life. Before you head off smartphone shopping, think about what that one thing that matters most to you is, and then you can start researching which smartphones have the best X on the market right now. This will enable you to immediately narrow down your choices.
Mid-range is not to be dismissed
A lot of people look at their smartphones as an investment and as such, they want to buy the best. For many people, this means that they will only ever look at the top-of-the-range devices, but is this actually necessary? We think not. There are a lot of mid-range devices which are easily able to compete with their most expensive counterparts, so be sure to actually check the specs, not just the price!
Go for last years' devices
Another great way to find the right phone for you without paying over the odds for it is to look at last years' releases. Generally speaking, smartphone technology does not change that significantly from one year to another, and most of the time, if you buy the very latest model, you'll be paying for little more than a few cosmetic upgrades and the odd extra feature. If you don't really need that extra few pixels or whatever, then shop last year's devices and get a great deal.
Use a price comparison site
Whether you're buying a top-of-the-line smartphone or something a little cheaper, it makes sense to use a cellphone comparison site like Half Cooked. These sites are good because they review the networks and look for the best cell plans, as well as helping you to find a more affordable phone. So, by using them you can get the best device, service, and network coverage, in just a few clicks. It really is that simple.
Think about investment
Have you spent a lot of money on iPhone apps? Do you use them a lot? Would you be sad to see them go? Then you need to stick with iPhone, and the same applies if you currently have an android and you want to keep your stuff. If you aren't too worried about losing the apps and other stuff you've already spent money on for your existing phone, then you can afford to look at different brands than you would normally think of, and consider making the switch from Apple to Android and vice versa.
The best performance for your budget
There is no getting around the fact that the performance of your device and the price you pay for it are inextricably linked. that being said, as we mentioned above, lower-cost handsets are offering some pretty decent tech right now, and whereas once it was impossible to find wireless charging in a device under $1000, you can now find that very thing in a number of mid-range devices.
Of course with so many handsets currently available it can be difficult to determine if you are getting the most value for money. The best way to determine this is to list all of the features you want, and then search for all smartphones that have all of those features, Once you haev done thatm you can cross-reference features with value for money and choose the one that offers you the most features you require within your budget. It may take you a little more time, but it will also mean that you get the right phone for you.
4 or 5G?
Many smartphones are now offering 5G connectivity, but do you really need it? 5G devices tend to be more expensive, so it really is worth asking yourself this question. Generally speaking, people who use their phone to download or stream a lot when they are on the go would benefit most from the lightning fast connection that 5G offers, whereas individuals who do most of their streaming/downloading at home on a wi-fi network will get less benefit from it, but your circumstances may vary.
It's also worth noting that a lot of areas do not even have 5G coverage yet, so you may be wasting your money by paying more for a device that offers it, so check first!
Screen size
Screens have been getting bigger with devices like the iPhone Pro 12 and the Galaxy S21 coming in at 6.68 and 6.8 inches respectively. This is fine for those of you who like a big screen, but if you're one of those people who would prefer a smartphone that can comfortably fit into your pocket, it's worth knowing that companies are taking note, and it is now possible to buy a range of smaller devices, including the iPhone 12 Mini, which is only 5.4 inches. So, it may be worth including screen size in any future phone searches because you might be pleasantly surprised.
Optical zoom
If you care about having a high-quality camera, you should be looking at its optical zoom capacity rather than digital zoom because optical zoom makes for clearer, less pixilated images, You should also look for a camera that offers a night mode for better photos in low light. This will help you to find the best possible camera.
Battery
When it comes to battery life these days, you should be looking for a device that can last at least a full day on a full charge. If battery life is really important to you, choosing a smaller screen will generally mean your phone uses less juice too, so bear that in mind,
Finding the right smartphone can be a challenge but hopefully, this will help to make things a little easier for you.
Have any thoughts on this? Let us know down below in the comments or carry the discussion over to our Twitter or Facebook.
Editors' Recommendations: