How to bypass The New York Times and Wall Street Journal's Paywall
Ever get stuck behind the paywall of The New York Times or The Wall Street Journal? This little trick will help you get in the back door.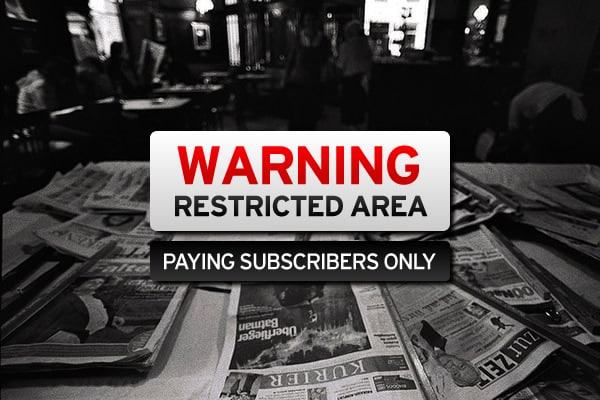 I can't tell you how many times people have shared a link with me, only to find that when I click it, the link brings me to a dreaded paywall. Basically, I can't view the article because the publication requires me to sign up for a subscription, one of those "paid" subscriptions. Some of the most notable publications that do this are The Wall Street Journal and The New York Times.
Here's an example from The New York Times: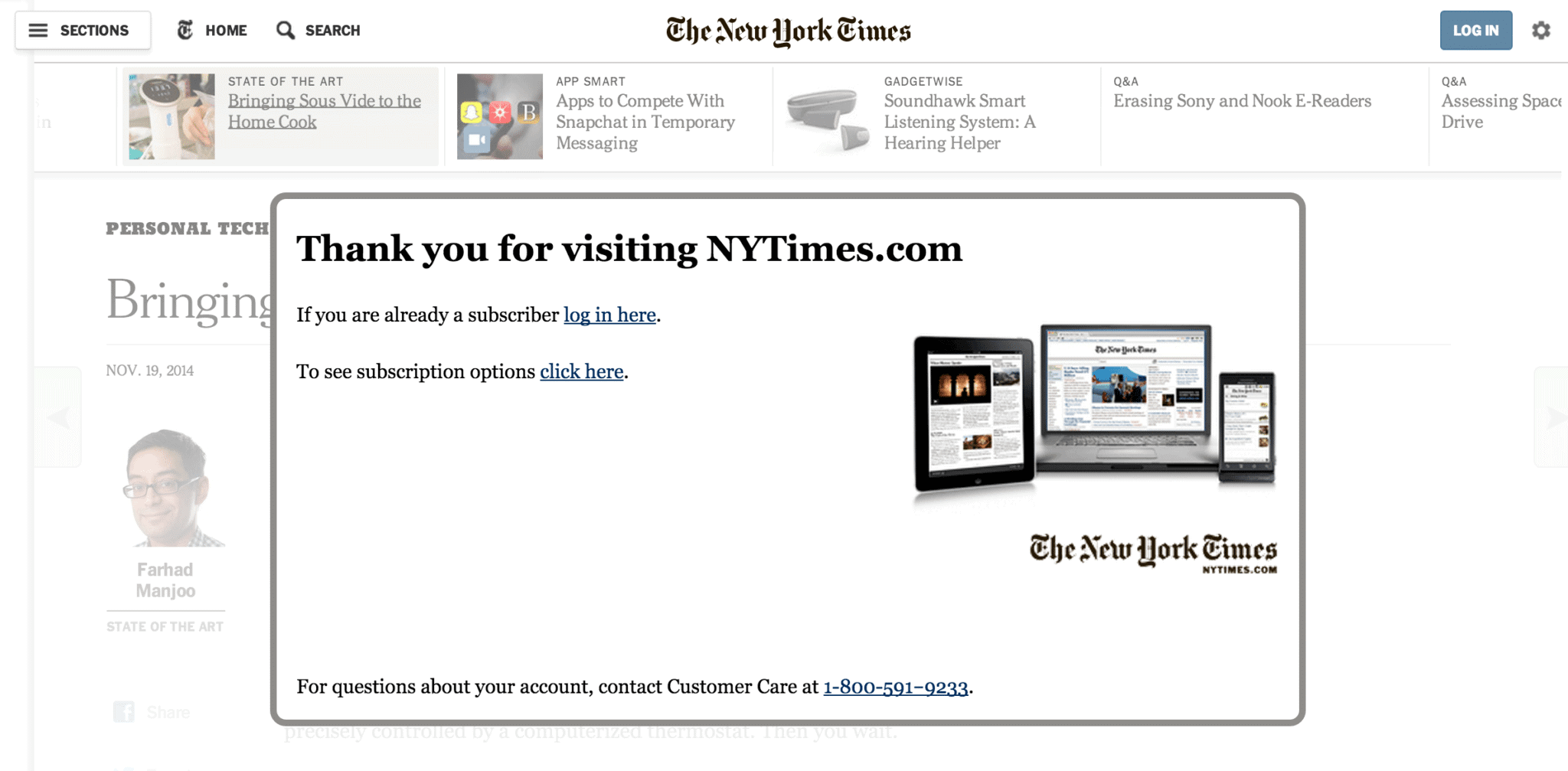 Here's an example from The Wall Street Journal: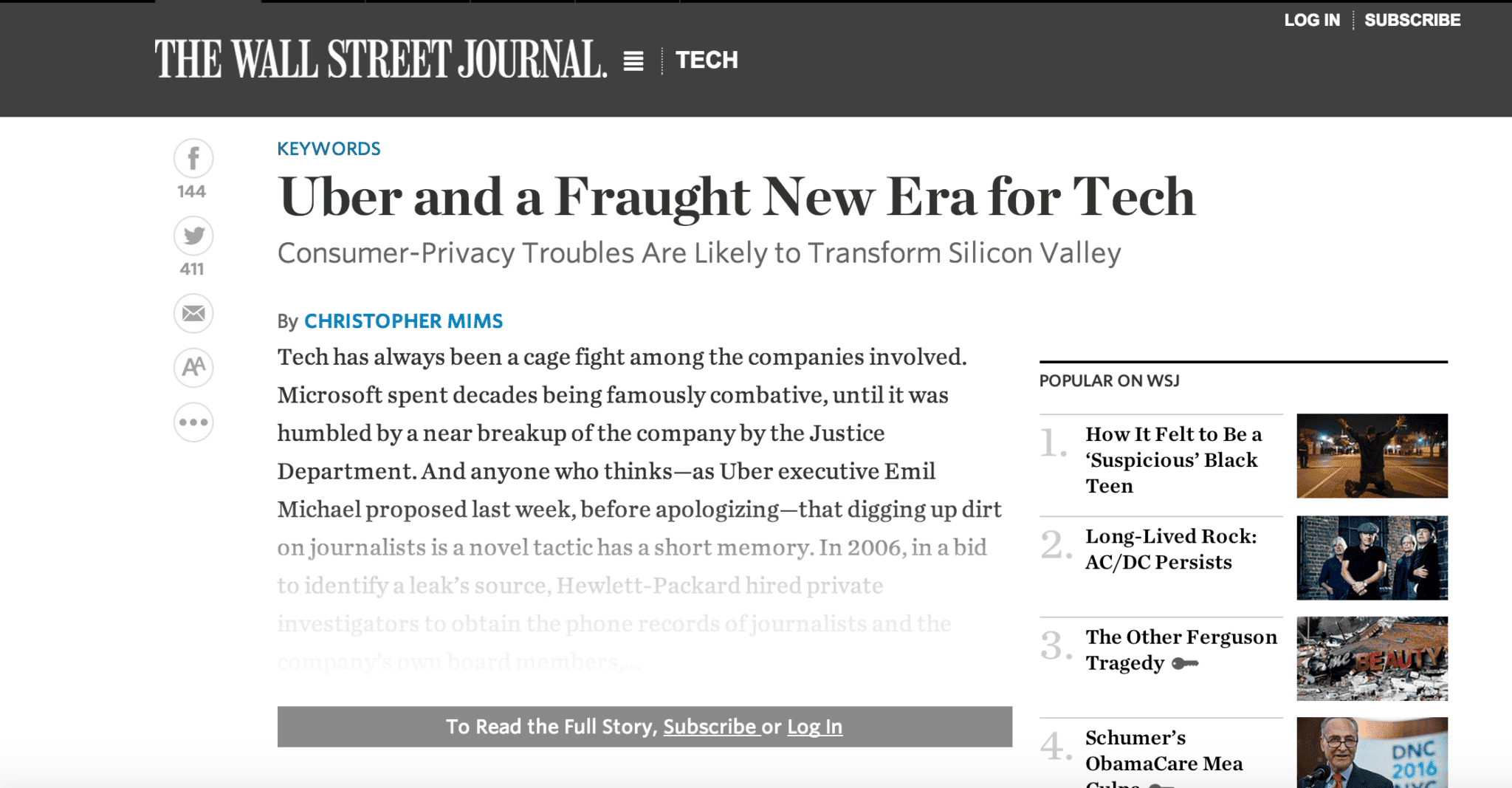 Yet, surprisingly, getting past some of these firewalls is actually pretty easy. Seriously, I'm talking as easy as copying and pasting.
Here, let me show you: 
If you ever get stuck behind one of these paywalls, just copy the headline of the article:

Paste the headline into a Google search field:

Click on the first result or whichever article matches the headline: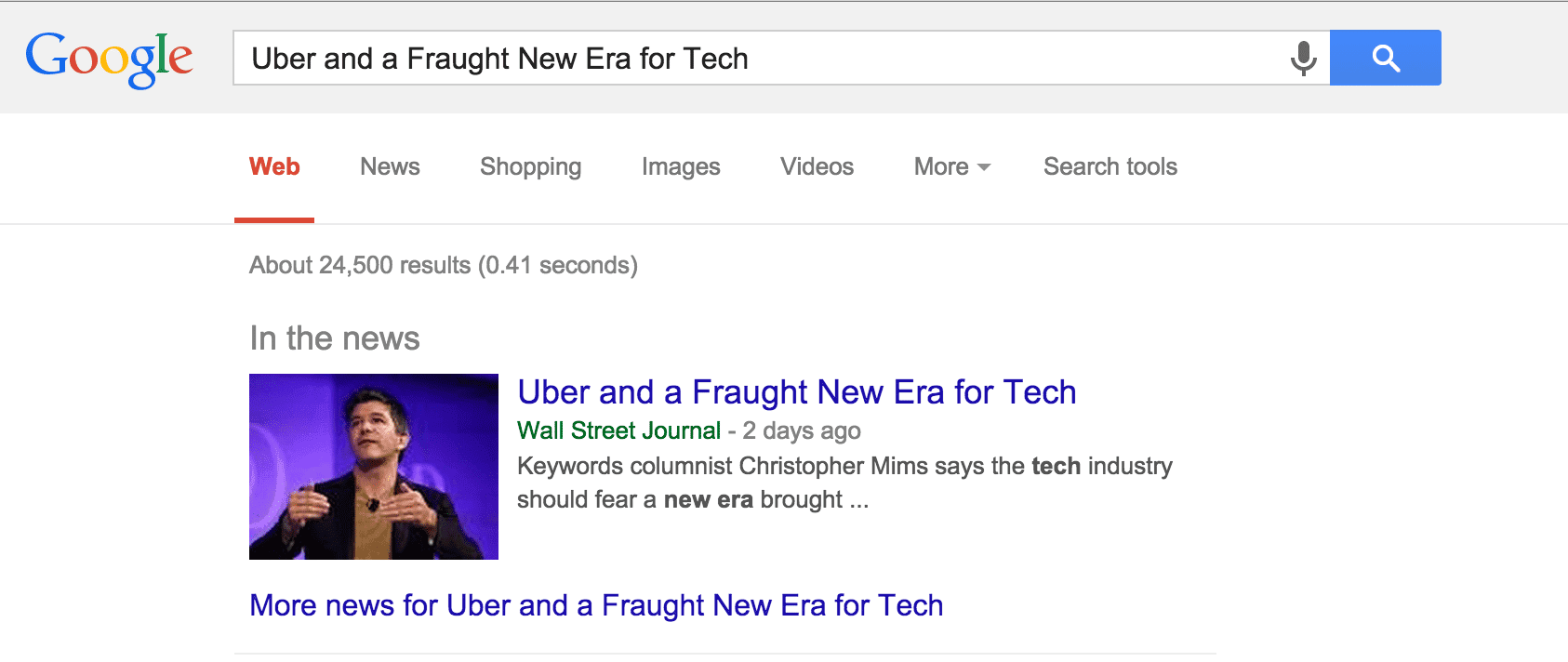 You're in!
Now I'm not saying to do this every single time, because these publications produce some really great stuff. Honestly. I actually have a subscription so I don't need to do this little hack, but I suggest doing this if you're not a news junkie like me.
This little trick may work on other sites that have a paywall, I just haven't tested them yet.
If you know of another method, share them in the comments! 
Follow us on Flipboard, Google News, or Apple News