I need these two floating gadgets on my desk and in my life
Ok, I really need that lightbulb.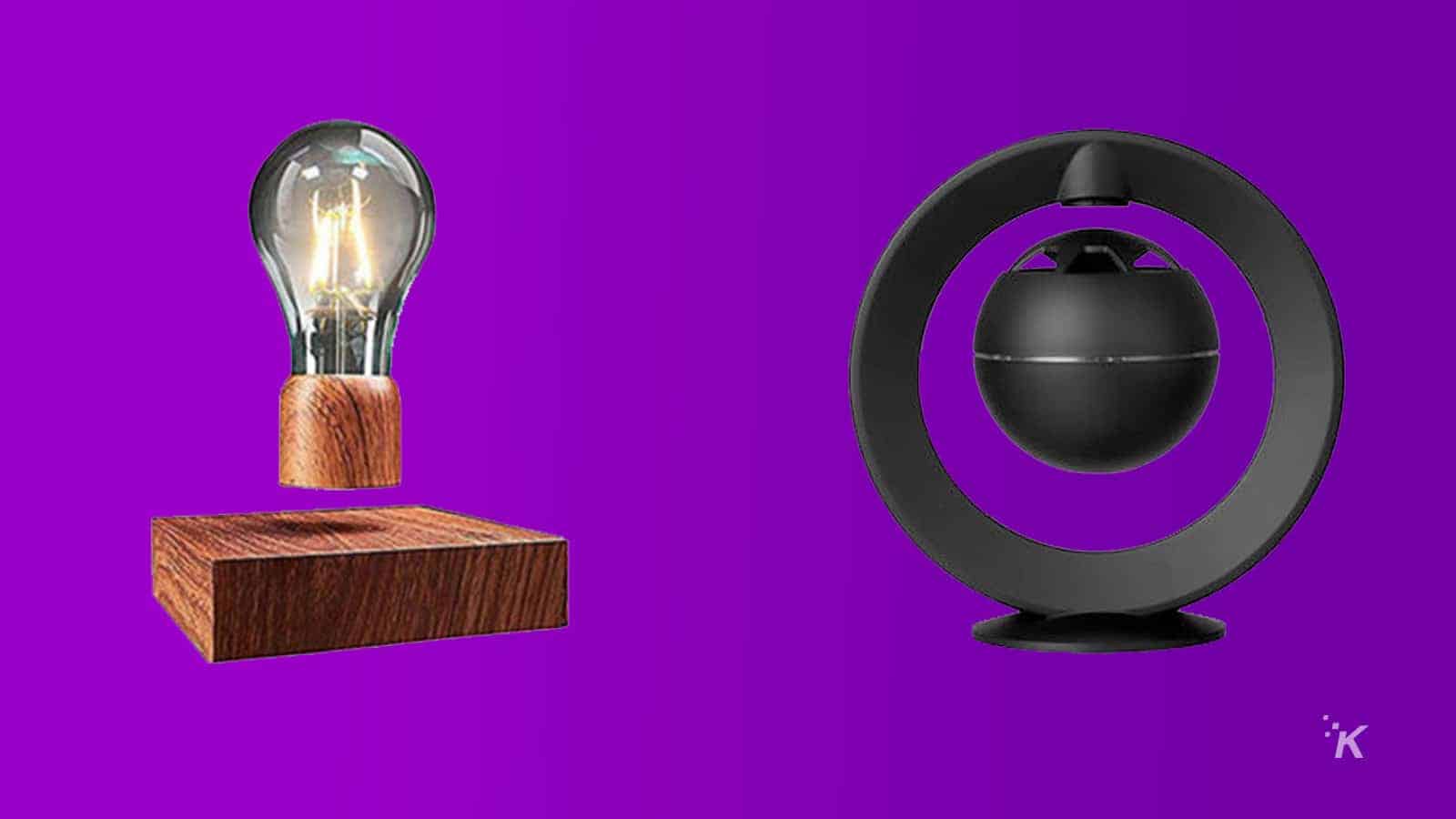 Magnets, how do they work? Well, I don't have any answers for you, but I do have two awesome desk gadgets that use magnets to seemingly defy gravity – something else I know about, but don't really understand.
If you're looking for some new gadgets to liter your office or desk with, these are a great place to start, and to top it off, both are currently on sale. Check them out below:
Two desk gadgets that use magnets to defy gravity
---
VOLTA Levitating Light Bulb
If you need a bright idea, then maybe this floating lightbulb from VOLTA is for you. With its warm wood base and stand, this would look good in any office that features other wooden elements or could be a bold splash in a sterile office setting, as well.
This light is rated for a whopping 50,000 hours and only puts off a slight glow so it will not blind you while you are working. The VOLTA is actually named after named after Alessandro Volta, an Italian physicist who was a pioneer of electricity and power, and credited as the inventor of the electric battery.
What takes this over the top is that it is currently on sale for 40% off, bringing the total price down to only $89.99.
NEBULA Levitating Bluetooth Speaker
If you need less light and more sound, then this Bluetooth speaker might be up your alley. The NEBULA Levitating Bluetooth Speaker uses Bluetooth to deliver sound and a glowing LED light around the floating orb to add a bit of style.
In addition, this device can also be used to make and receive phone calls. Its 35-ft Bluetooth range means you can move around a bit with your connected phone without worrying about it disconnecting. You can also mute the device and use it as a dope night light.
Just like the VOLTA, the NEBULA is also currently on sale, coming in at 53% off, bringing the total down to $139.99.
More Deals: 
Just a heads up, if you buy something through our links, we may get a small share of the sale. Click here for more.
Follow us on Flipboard, Google News, or Apple News