Why I'm pulling the trigger on a DJI Phantom 4 – Confessions of a Phantom 2 owner
The problem with owning a drone is that you always want the newest and baddest one to hit the market. The DJI Phantom 4 is the next big thing…..for me at least.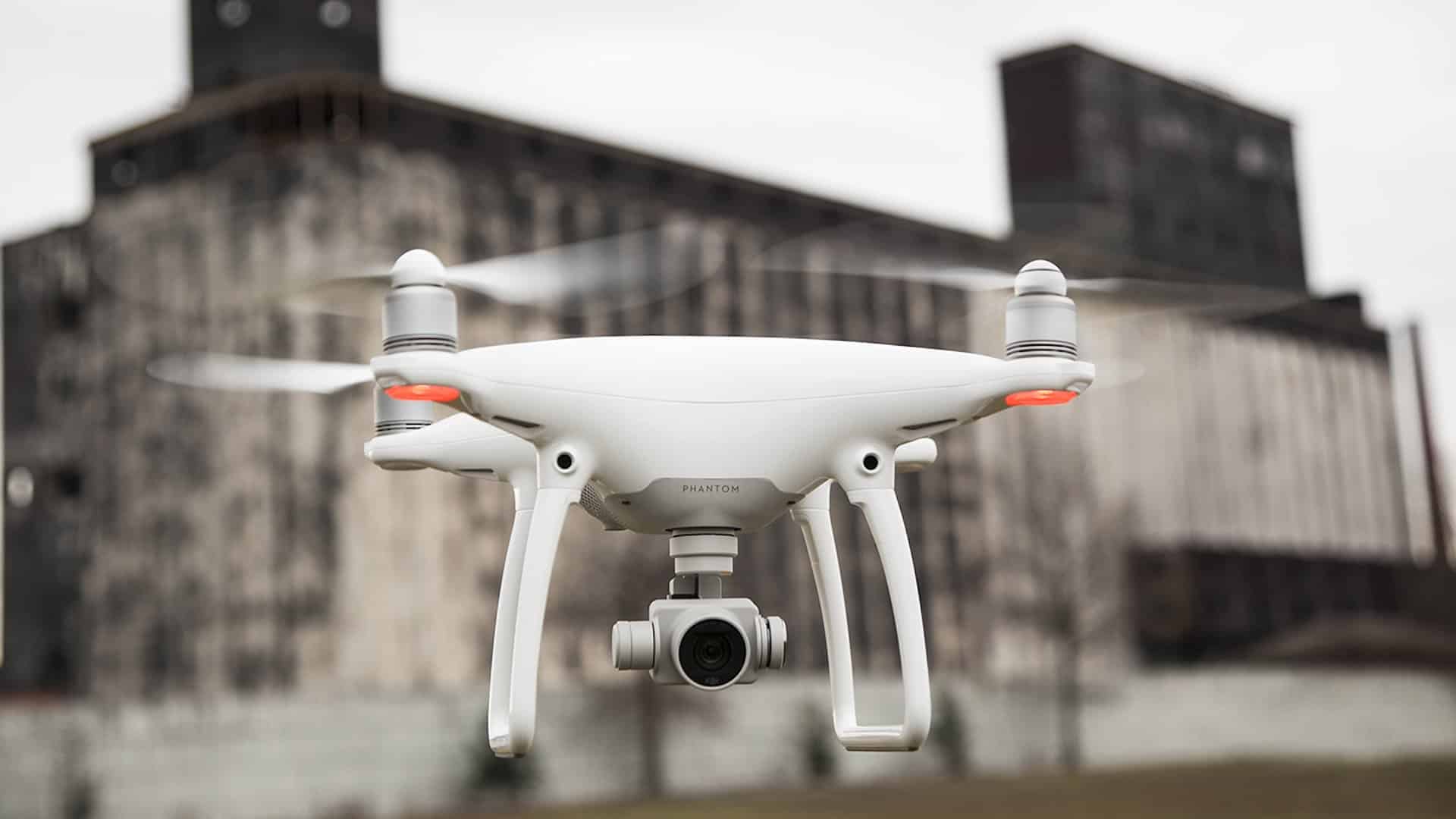 The problem with owning a drone is that you always want the newest and baddest one to hit the market. The DJI Phantom 4 is the next big thing…..for me at least.
---
I've been rocking a DJI Phantom 2 Vision+ for almost 2 years now. I've done a lot with it. I've taken it overseas, crashed it once, and even almost lost it.
It's served me well and I honestly have no complaints.
As much as I love my Phantom 2, unfortunately, today's standards claim this thing a relic. The drones today can do a whole lot more than my Phantom 2. For example, the ability to capture footage in 4K while simultaneously streaming it live to YouTube. That's one of the many things the drones today are equipped with. And there's a lot of them now.
But I'm old school and I'll probably stick to what I know best. DJI Phantom's. And luckily, their new Phantom 4 offers all the features I have been looking for and then some.
Meet Therabody's All-New TheraFace Mask
TheraFace Mask is a breakthrough FDA-cleared LED skincare mask with added tension-relieving vibration therapy. Clinically proven results include firmer, smoother, healthier-looking skin with a visible reduction in fine lines, wrinkles, and uneven tone in as little as 8 weeks
There's so many reasons to want the DJI Phantom 4 drone. Seriously, there's a lot of them. But one of the biggest things is its obstacle avoidance feature. Basically, it's a setting on the drone that allows it to scan for objects in its way. If something pops in front of it, it simply avoids it by flying over or around whatever is front of its way.
As a drone pilot, one of the scariest things when flying your expensive equipment throughout the air is that you misjudge an obstacle in front of your drone. This takes the guessing game out of it.
Now, I'm not the only person to drool over the Phantom 4. Let's take a look at what some other publications are saying about it.
Ben Popper of the The Verge, who habitually reviews drones on a constant basis claims the Phantom 4 a success compared to its predecessors: 
With the Phantom 4, DJI is pulling farther ahead of the competition. It's the first to market with serious autonomous features, and the implementation works really well. The addition of obstacle avoidance, tap-to-fly, and subject tracking make this the drone I would recommend to total beginners, but one which can also help professionals capture more interesting and risky shots.
Joshua Goldman of CNET really enjoys all the features tucked away, including sport mode, obstacle sensing, and the addition of the slow-motion camera:
The DJI Phantom 4 is a very polished drone compared to its competition, and for those who've flown a quad before, you'll have no trouble getting started with this one. The new Sport mode lets you get to your location faster or just have some fun. Its Obstacle Sensing System can help avoid head-on collisions as well as track subjects. Slow-motion video is a nice addition to an already excellent camera.
Scott Gilbertson of Wired claims the Phantom 4 as the best Phantom offering yet, although he does share some caveats about the automated flight features:
The Phantom 4 is DJI's best Phantom offering yet. While the automated flight features might not entirely live up to the hype, they do make possible things that would have previously been very difficult or even impossible. They also pave the way for even better automation in future releases.

Automated flight features make it possible to fly places and get shots previous models could not. It's harder to crash into stuff, with is safer for you and for your wallet. Insanely fast sport mode is a ton of fun. Camera improvements make for better 4K video.
Mike Murphy of Quartz doesn't hold back in his review. When asked if you you should get one, his reply was simply: maybe. He explains further below: 
The Phantom 4 costs $1,399, so if you own an older Phantom model or another quadcopter drone and are looking to upgrade, this is almost certainly the drone for you. If you're new to flying drones, but want a well-built product and have the cash to spend, then, again, this is probably the one for you. But DJI told me that this is the drone that I could give to my mother and have her fly, in the same way I can give her an iPhone and it "just works." I wouldn't say the Phantom 4 is quite there yet. I fumbled my way through setting it up, and still needed to call someone else with a drone to help me figure out what I'd missed.
I know, there's a lot to digest here. But the main takeaway here is that the Phantom 4 is a machine, and I mean that in a good way. If I wasn't so happy with my Phantom 2, I would have already threw a big ole bag of money at DJI to get one. But in the end, I'll  have to cough up the dough to get one. After all, how long can one live without all these gnarly features the aircraft has to offer?
I give myself two weeks.
However, getting your hands on a Phantom 4 isn't all that easy. After all, with all the features and goodies mentioned above, this is an expensive piece of equipment – $1,400 bucks to be exact. This isn't pocket change, imagine all the things you could get with that sort of money – It's a serious investment.
But before I bitch and moan and about how much this thing costs, let's take a look at some of the features the Phantom 4 has to offer.
Full disclosure: I ripped these features descriptions off Amazon, but to be fair, I'll include my own commentary: 
"Auto takeoff and auto return home with GPS technology, makes controlling easy. App enables monitoring/camera operation easy" – Alright, other than auto takeoff, most of these features were included in Phantom 2 – KR. 

"Capture 4K ultra HD video at 30 fps, supported resolutions include: 12.0MP (4000 x 3000) photos. The f/2.8 lens with a broad field of view delivers crisp, clear images" – OK, other than the clear and crisp images part, and obviously the 4K feature…alright ,the Phantom 2 doesn't offer any of this. I wan't it. Take my money now – KR. 

"Gimbal stabilization technology, along with a hover function allows you to capture smooth, clean footage while the camera is in the air" – Yea, OK, this is what DJI promised when they first delivered the original Phantom/ 

"Use DJI director software with a built-in video editor to add music, text, and more to your videos." Jesus Christ, when you buy a new laptop they include this feature. Even YouTube offers this. – KR. 
Alright, maybe the features Amazon describes on their page isn't going to sell you (perhaps someone should do a better job hiring better copy writers). But ask any experienced drone enthusiast or pilot which drone would be perfect for someone looking to get into drone game….I bet their first recommendation is any product from DJI. In most cases, it's going to be a Phantom.
I've already made up my mind. The Phantom 4 will be my next drone purchase. See you on the other side.
Follow us on Flipboard, Google News, or Apple News