Instagram adds new 'superzoom' feature
Lemme see those nose hairs!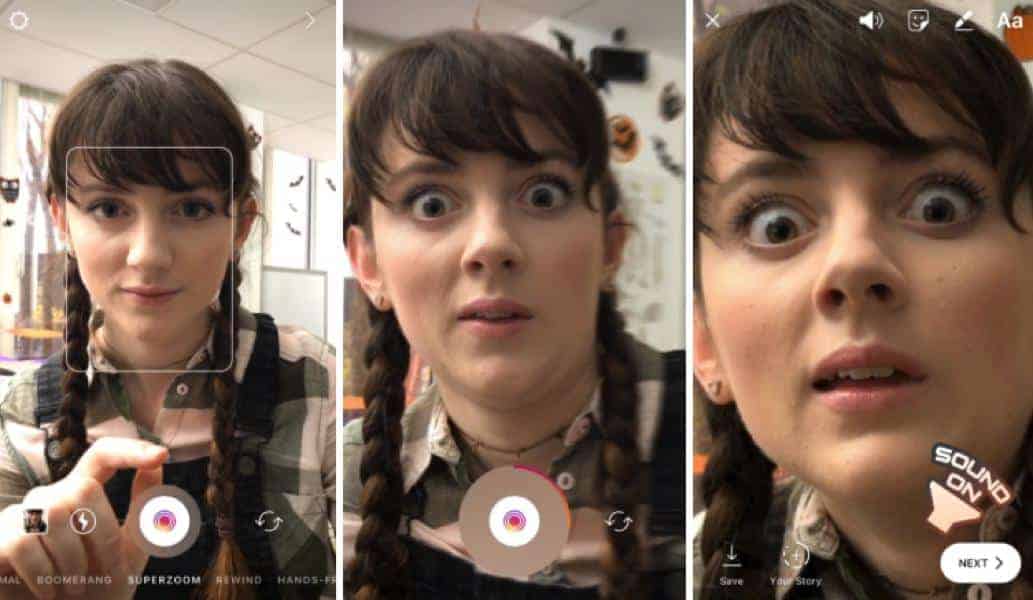 Since Instagram's 'Boomerang' feature came out a while ago, it has been the new normal. The company just launched a new video format today, for Stories, called 'Superzoom.' This feature allows you to zoom-in with different filters and effects. This was created Instagram users who want to make a dramatic Story, and 'Superzoom' is perfect to add flair.
How to use Superzoom:
Start a new story
Swipe to the 'Superzoom' option
Hold to record
Add desired filters and effects
Post for the world to see your masterpiece
Done.
To make the Halloween season a bit spookier, Instagram has also added stickers and 5 face filters. With things ranging from zombie faces to a creepy Silent Hill backdrop, you're followers will be excited to check your Story to see what you've created.