This man invented a machine that turns plastic into oil
What do you do when you want to find a clean source of renewable energy? Invent a machine that transforms plastics into oil.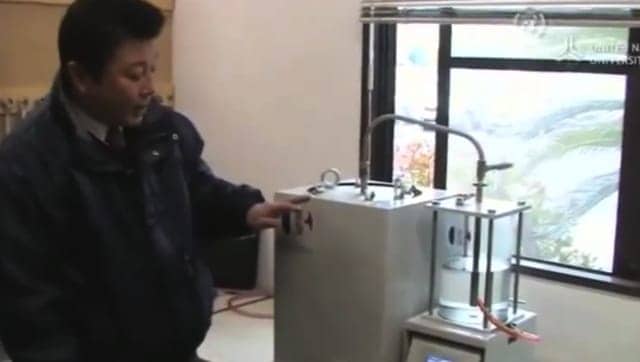 It's no secret that if we do not find alternate sources of clean and renewable energy, our time on this rock is doomed. This is why a man from the United Nations University in Japan thinks he may have the answer to this dilemma with a machine that transforms melted plastic into oil.
Here's how it works
Throw any unwanted trash and plastic into the machine and press start. As the inventor points out in the video, one of the benefits of the machine is that you don't have to do anything extra, just throw it all in there and the machine will take care of the tedious sorting.
Once the machine as been turned on, the temperature will begin to rise and the plastic inside begins to melt into a liquid. After the liquid boils, gasses pass through a tube connected to regular tap water.  From there, the water cools the gas and then turns it into oil. Voila! You can then use the oil to burn "as is", or if you further process it, the oil can be used to make gasoline, diesel, and kerosene.
Taking it a step further, you separate the oil, and use it for a car, motorcycle, generator, or a stove. According to the video, from one kilogram of plastic, you can make about about one liter of oil.
Check out the machine that turns plastic into oil in the video below: 
Follow us on Flipboard, Google News, or Apple News